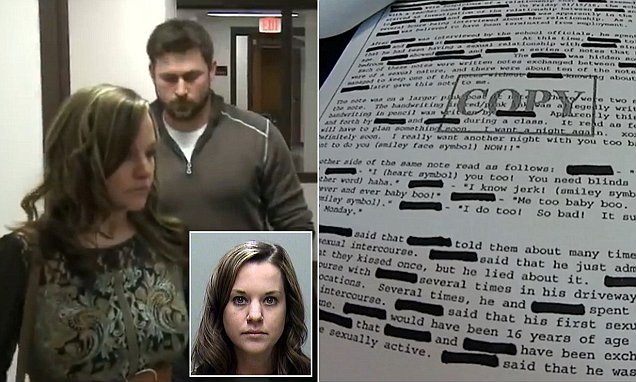 What motivated Sara Domres a Wisconsin teacher to sexually prey on a then 16 year old student? Teacher insists innocence despite an avalanche of evidence implicating female teacher.
Sara Domres a former 28 year old Wisconsin teacher faces up to 12 years prison after physically engaging with one of her 16 year old students.
Appearing in court on Friday the English teacher pled not guilty to two counts sexual assault of a student.
Maintaining her innocence, the former New Berlin West High School teacher and dance team coach claims she only hugged the unnamed student when they met up outside school. 
That though is counter to what the 16-year-old victim told police, telling that the pair engaged in sex 10 to 15 times, mostly in a park-and-ride parking lot in New Berlin but also at a Motel 6 the night of the bachelor party for Domres' husband-to-be.  
'619 texts' Sara Domres engaged teacher pleads guilty to sexual assault of student
Police began investigating Sara Domres in January, after one of the victim's concerned friends reported their inappropriate relationship to authorities. 
It's believed that the relationship had been going on since May 2015, and that the teen was a virgin before he started physically engaging with his teacher. 
'Strong feelings,' April Novak reading teacher sexually assaulted minor student 12 times
Why did Maris Gonzalez, Texas teacher sexually abuse a 15yr old student?
'It was the parents fault' Brianne Altice Utah teacher files letter to sex lawsuit
Why? Alexandra Davis McClure Spanish teacher charged with having sex with teen student
800 texts: Robyn Gentile teacher performs sex act on teen student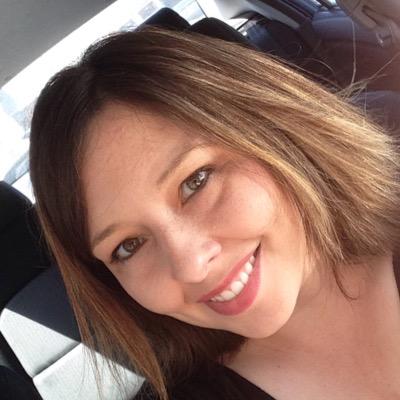 In the course of their investigation, police uncovered more than 1,174 text messages sent between Sara Domres and the student, between April 2015 and January 2016, who she called the pet name 'baby boo'. 
Read one of the texts: 'Baby Boo, I love you now & forever! Please be mine forever & ever. Always, your baby girl. P.S. Good luck on your quiz [smiley face],' 
Read another text message: 'Hopefully you've been thinking of me Baby Boo. I should go because he will be home soon. I love you. Be good, think of me and no one else! Ha ha.'
In another text message conversation, the night they allegedly stayed at a Motel 6, Domres reportedly asked the boy if she should marry him. 
'You're extremely attractive to me!!! I can't wait for our night we are doing it no matter what!!!' she said. 
The two also exchanged physical letters, which the boy kept. One back-and-forth – exchanged in class – included the following messages: 'We will have to plan something soon. I want a night again. Xoxo.' 'Yes! Definitely soon. I really want another night with you too baby boo!' 'I want to do you (smiley face symbol) NOW!!'
Photos: Julee Impara Latin teacher arrested for having sex with student
'Drugs, cash, sex' Michelle Yeh teacher's teen victim sues school for trauma
How did Jaclyn McLaren French teacher carry out 3 year string of sex attacks against minors?
Stacy Lynn Hooks, Florida teacher has kinky sex with minor
'I love you' Alina Leung teacher arrested after sex with student at hotel
Of note, a report via CBS58 describes police claims that the victim's phone connected with the Wi Fi at Motel 6 on October 23, 2015.
The manager of the Motel 6 said the defendant paid $56.54 in cash for the room.
Implicating Sara Domres were messages the Wisconsin teacher made in the event her illicit relationship with the boy was ever found out.
When police confiscated her phone, they found that she had made a Google search for 'what's the prison sentence for a teacher sleeping with a student'. 
And in a text message to her student lover, she once asked him to stay quiet even if they did break up.  
'I love you, too, baby and will forever. I'm just saying that if you ever don't, please still love me enough as a person to know how much that'd hurt me. You are amazing and mean the world to me. I want to be yours forever,' Domres wrote. 
It's unclear whether the two continued their relationship even after Domres got married, that said investigators told of Sara Domres sending the boy selfies on her honeymoon. 
It was also revealed that Sara Domres' husband caught her with the boy once in a parking lot of the New Berlin Ale House and that there was a verbal confrontation. 
In a statement, New Berlin School District Superintendent Joe Garza called the allegations 'troubling, disappointing and incomprehensible.'
Adding: 'Ensuring our schools are the safe and secure learning environments our families and communities expect is one of our chief goals and top priorities.'
'We could never have expected such a flagrant disregard for not only our own expectations, but society's expectations as well. Background checks cannot always predict it. That being said, we will continue to look at our hiring and training practices and ways to improve.'
At the time of the investigation against the teacher, Sara Domres was placed on unpaid leave, a report via the dailymail tells of the teacher having since been fired from the school where she once taught 10th graders.
Following her arrest, Domres' husband has stayed by her side and was in court when she pleaded not guilty to charges on Friday. 
She is currently free on $1,000 bond.   
Erica Suskie photos: Catholic substitute teacher accused of having sex with student
'1300 texts,' Jillian LaFave, Las Vegas teacher has sex with special ed student
Sexual predator? Tanya Ramirez teacher sues teen victim and mom
Photos: Kimberly Naquin geography teacher arrested having sex with female student
Photos: Kyle Damato Kushel teacher's aide secret sex with 15 year old