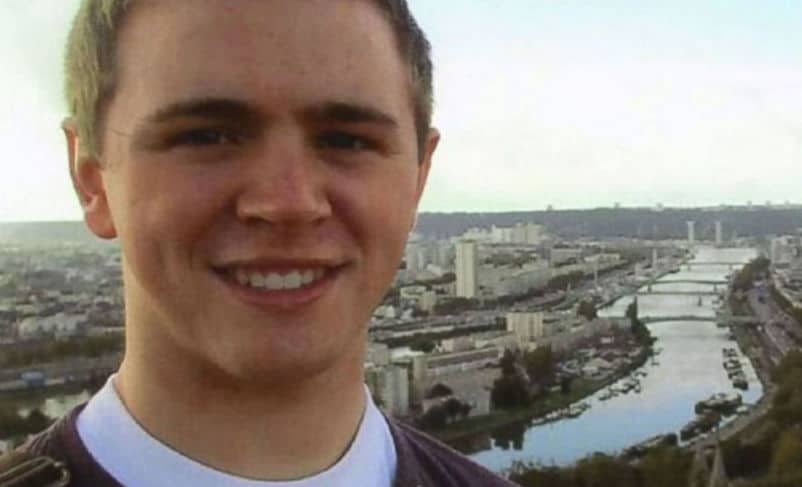 Mason Wells: Was God watching over him or was it this just an instance of third time lucky as a faith laden young man once again survives a third terrorism act.
Talk about being at the right wrong place at the right wrong time. Such is the fate of American mormon 19 year old teen, Mason Wells who has miraculously come to now survive his third brush with terrorism blasts after surviving this time the Brussels attacks after having previously also survived the Paris and Boston attacks. But how?
News reports are telling of the Mormon from Utah barely getting away with his life as he remains hospitalized with serious injuries along with fellow Mormon missionaries Richard Norby, 66 and Joseph Empty, 20.
The teen's injuries (once again) come after moving to Belgium after serving the Church of Jesus Christ of Latter-day Saints in Paris, where he came to survive the November Paris attacks in France.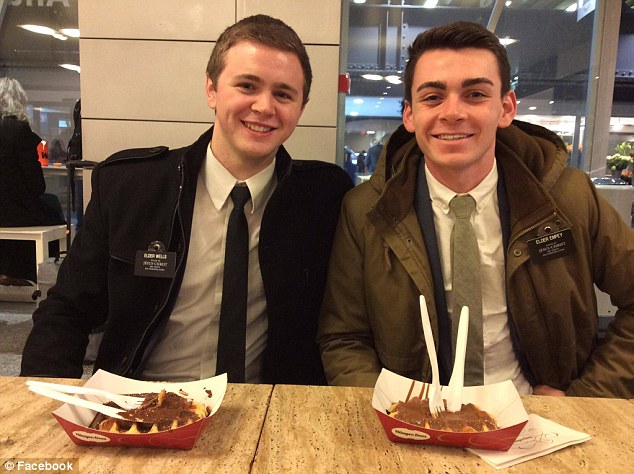 Wells, who suffered second- and third-degree burns to his hand and head and ruptured his Achilles tendon at Brussels Airport, was also a block away from the finish line of the Boston marathon when bombs exploded in 2013. He had been watching his mother compete in the race.
Incredibly, Mason said today that he felt lucky, because he had been so close to so many terrorist attacks and survived.
Offered the teen's mother, Kymberly Wells via Utah Valley 360: 'He said he wanted us to know he was blessed because he was right next to the bomb,
'He sounded tired.'
Mason Wells has since reassured his mother that his injuries 'weren't too bad', despite having been right beside one of the devastating blasts at the Belgian airport, part of a string of attacks that killed 34 and injured 250 in Brussels.
Releasing a statement through the family's church the family told: 'We have spoken to him briefly and he feels blessed that he wasn't injured more given his close proximity to the bomb,'
'We are grateful our son … survived the attack and is receiving quality medical care.'
The youths family told how Mason had been serving as a missionary in Brussels and had plans to apply to the Naval Academy when he returned in the next few months. Plans which for the time being are on hold.
Photos: Leopold Hecht Brussels law student ripped to shreds
Najim Laachraoui still on the run. Who is the Brussels bomber?
Still alive? Alexander and Sascha Pinczowski, NY siblings missing from Brussels airport attack
Nidhi Chaphekar air hostess is the face of Brussels attack defiance
'Thrown 66ft' Sebastien Bellin Brussels bomb victim
NSFW Photos: Brussels attacks. Who and why?
Reiterated the teens father, Chad Wells via ABC News: 'He loved Brussels. He loved the people. This was a lifelong dream as a member of the church. This is just a horrific tragedy.'
Mason's father, who was also present at the Boston bombings, added: 'I've about had it with these terrorist attacks.'
'This is his third terrorist attack,"
'This is the third time that sadly in our society that we have a connection to a bomb blast,"
'We live in a dangerous world and not everyone is kind and loving."
Chad Wells went on to say his son is a 'strong kid' who was able to remain calm throughout yesterday's ordeal.
Reiterated the thankful father: 'I think the Boston experience helped him to stay calm.'
Hinting at the degree of faith that may have protected Mason Wells, Bishop Scott Bond of the Latter Day Saints Church in Sandy, Utah went on to contemplate, 'It's incredible he'd be so close to more than one of these.'
Adding: 'I think any of us would be seriously shaken, but I think he's someone who could handle this better than anybody. He's the kind of young man to somehow turn this into a positive. He's a terrific young man.'
Mason Wells along with his two fellow Mormons had been escorting a fourth missionary, Sister Fanny Rachel Clain of Montelimar, France, to the airport to catch a flight to Ohio. She had already passed through airport security, but didn't make her flight and was hospitalized with injuries.
Mason was due to return from his mission in spring to start at the University of Utah, where he plans to major in engineering.
Utah Governor Gary Herbert praised the three Mormons as 'people of faith who have forsaken everything — family, friends, school and careers — in order to share a message of hope and love with the world.'
As many as two-thirds of the state's population are members of the church.