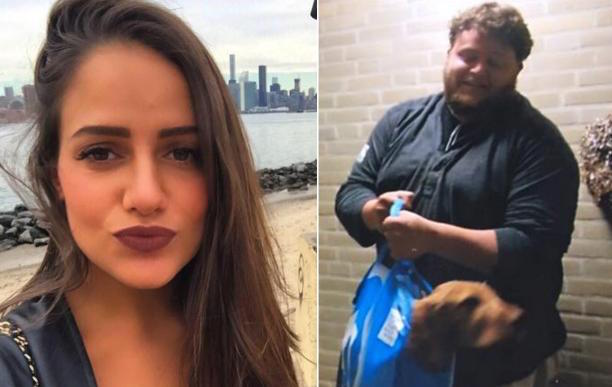 Alexander and Sascha  Pinczowski: A mother's fear becomes palpable after friends and family are unable to reconnect with the missing siblings who were on the phone at the time of explosion at Brussels airport.
Friends and family have begun to fear the worse after having not heard from NY siblings Alexander and  Sascha Pinczowski who came to be caught up in this morning's Brussels terror attacks.
The brother and sister had traveled to Brussels early Tuesday morning and had checked in with a relative by phone shortly before suicide bombers self detonated at the Brussels airport.
During the phone call, a family member on the other line heard an explosion and glass shattering before the line going dead according to local Dutch outlet, Algemeen Dagblad.
Since then the siblings, who were traveling to New York, have been unreachable to their family.
Did his faith save him? Mason Wells survives Brussels attack after surviving Boston, Paris attacks

Photos: Leopold Hecht Brussels law student ripped to shreds

Najim Laachraoui still on the run. Who is the Brussels bomber?
Nidhi Chaphekar air hostess is the face of Brussels attack defiance
'Thrown 66ft' Sebastien Bellin Brussels bomb victim
NSFW Photos: Brussels attacks. Who and why?
Sascha's Facebook profile says she's from Vouliagmeni, Greece, but now lives in New York.
Her brother's profile lists Manhattan as his home.
Their mom is desperately searching Facebook to find people who may have heard or seen from her children.
Posted the mother, Karen Van Suijdam: 'We are still looking for Alexander Pinczowski and his sister Sascha,'
They are missing in the Brussels airport attack. Please contact if you have seen them or know about their whereabouts. Please share!!!"
'Alex is about (6 feet tall) — brown short hair, beard, brown eyes, diabetic!!!'
She said Sascha is about 5-foot-2.
Their dad is from Maastricht, in the Netherlands, and is a lecturer at Hotel Management School in Maastricht.
Please contact if you have seen them or know about their whereabouts. Please share!!!"
Offered Sascha's best friend, Alex Kneeshaw, via the nydailynews: 'the news breaks my heart beyond belief.'
Adding: 'I have known the Pinczowskis for over 15 years,'
'We lived in Germany together where I met the whole family and have been a part of it ever since. She is the kindest, goofiest, and down-to-Earth girl I have ever met. 
'She is the only friend that after a year or two of not seeing her we could sit down and act like no time had passed. When I moved back to America, Sascha came and stayed with me for two weeks to help with the move and support such a big change for me.'
Sascha's LinkedIn profile describes her having studied business at Marymount Manhattan College and minored in journalism.
She was a special events intern at UNICEF in 2014 and recently interned at Shiraz Events in Manhattan.