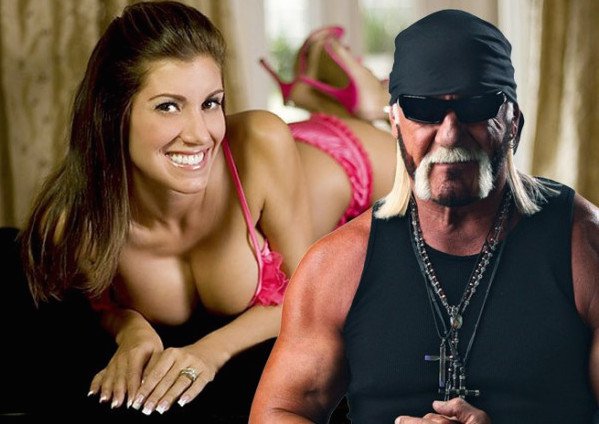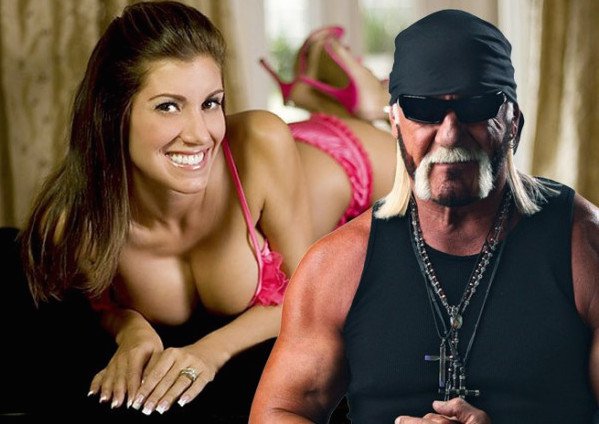 Hulk Hogan verdict raises questions as to what counts for need to know public interest vs what constitutes as an infringement of privacy.
Hulk Hogan has broken down in tears after winning a landmark verdict against Gawker media to the tune of $115 million after a St. Petersburg, Florida jury found the media outlet had infringed on the man's privacy when it decided to publish a leaked video relating to an intimate tryst with woman Heather Cole, the then wife of Hogan former best friend Bubba the Love Sponge Clem.
In its decision, the jury awarded Hogan $55 million for economic injustices and a whopping $60 million for emotional distress.
Upon release of the Hulk Hogan verdict, Gawker Media issued a statement telling they would appeal the decision. Nevertheless under Florida law the media outlet will be forced to hand ver the monetary damages, raising questions as to how the independent medic concern will be able to sustain itself and whether the entity has the sum in reserve to meet its financial obligations.
Responded Gawker CEO Nick Denton: 'Given key evidence and the most important witness were both improperly withheld from this jury, we all knew the appeals court will need to resolve the case. 
'I want to thank our lawyers for their outstanding work and am confident that we would have prevailed at trial if we had been allowed to present the full case to the jury. 
'That's why we feel very positive about the appeal that we have already begun preparing, as we expect to win this case ultimately.'
Celebrity worship and "news" centered around these idiots needs to end. I hope the Hulk Hogan verdict puts @gawker out of business.

— Jared Montana (@Jarmadillos) March 19, 2016
The six-person jury took just five hours to deliberate on Friday, and found in favor of Hogan on all counts.
Hogan and his team had only been asking for $100million in their lawsuit for invasion of his privacy. 
The verdict also found both Denton and former editor A.J. Daulerio, who decided to run the piece personally liable in the case.
Gawker posted the two-minute video in 2012 after editing down a 30-minute version they received from an anonymous source that had been taped showing Hogan and Heather Cole engaging in intercourse in July of 2007. 
Hogan, whose real name is Terry Bollea, said he did not know the encounter was caught on camera.
He also said during the trial he had his lawyers ask Gawker to take down the tape and told them they could still keep their copy about the contents, but they refused.
Then, after Hogan filed his lawsuit, a judge asked Gakwer to take down the video.
The site published an article soon after with the headline; 'A Judge Told Us to Take Down Our Hulk Hogan Sex Tape Post. We Won't.'
Eventually the video was eventually removed from the site. 
Hulk Hogan trial: Was Gawker Media playing God?
Did Heather Cole know she was being filmed?
Hulk Hogan trial: 'I don't have a ten inch penis'
Hulk Hogan fired over 'fxcking nigger' rant
Oh really? Hulk Hogan tweets pictures of his daughter Brooke's legs and ass.
Hulk Hogan to sue Gawker for $100 million for leaking sex tape.
NSFW: And finally here is the Hulk Hogan sex tape you promised yourself you would never watch.
Breaking: Hulk Hogan shopping new sex video or was he set up?
Courtroom sketch from Hulk Hogan vs Gawker verdict. pic.twitter.com/zFptNi9IGq

— Troy Osinoff (@yo) March 19, 2016
Lawyers for Gawker had argued that the video was a legitimate news story covered by the First Amendment given how frequently Hogan talked about his sex life in the media.  
Hogan and his lawyer's argued that he was doing this as a character, and using 'artistic liberty.'
Gawker's lawyers also said during the trial that they made no money off the video, as it ran without advertisements despite the fact that is was streamed millions of times after being posted on the site.
Experts for Hogan however argued that the site in general received a surge in traffic after posting the video.
Of note are contradictions between this week's testimony in which Heather Cole the woman in the video told she had no knowledge the video had been made while a deposition she gave in November to Tampa, Florida police in November had the woman conceding she was in fact aware.
At the time Cole who had an open marriage to Clem agreed to her then husband's request to make love to Hogan, with the pair having four trysts, with one of them eventually ending up on Gawker's doorsteps.
This in turn led to Gawker accusing both Cole, Clem and Hogan of being aware of that the video had been taped and shopped for promotional purposes, an assertion that all parties side stepped.
In making their closing arguments, Hulk Hogan's lawyer Ken Turkel told the jury in closing statement that Gawker couldn't hide behind the First Amendment and that even as a celebrity Hogan was entitled to privacy.
He said they could have done the 'decent thing' and not invaded Hogan's privacy.
'They don't deserve the protection of the First Amendment,' said Turkel.
He accused Gawker staff of being a 'bunch of kids' who had little regard for the effect their posts had on people while noting staff mocking serious people's lives.
Told the lawyer: 'Is this serious journalism to be protected by the First Amendment.'
Turkel reserved most of his scorn for Denton and showed the jury clippings from interviews where he had said invasion of privacy was liberating.
'Gawker is a reflection of its owner,' he said. 'Who it is a good thing to invade people's privacy. It defines the whole reason he is here.'
Turkel said Daulerio was simply carrying out his boss's philosophy for the site when he published the sex tape.
Think about this. Hulk Hogan awarded $115m in his sex-tape lawsuit vs. Gawker. Erin Andrews got $55m in her peephole lawsuit vs. Marriott.

— Richard Ting (@flytip) March 19, 2016
American made, American paid#Hulkamania #gawker #runningwild #hulkhogan pic.twitter.com/9XsTMiP5QC

— animatedseries (@animatedseries) March 19, 2016
In making closing statements, Gawker's legal team asked the jury to put aside any negative feelings they had for Gawker and said even adult orientated themes were protected under the First Amendment and freedom of speech.
$115 million Hulk Hogan verdict body slams media https://t.co/ajdlsUpJKI

— Washington Examiner (@dcexaminer) March 19, 2016