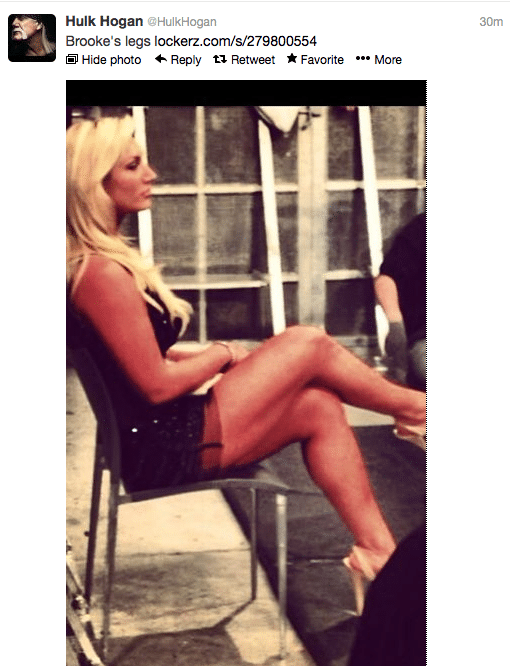 Hulk Hogan is just proud of his little girl right?
Making dubious headlines is the latest faux pas foray of resident at large of the illicit, Hulk Hogan who went to twitter to tweet images of his daughter to the world. Unfortunately Hulk's followers weren't exactly too thrilled. Let's say they were confused…
Points out gawker: You guys' relationship is disgusting," opined Twitter user J I Λ. "That shit is just weird." (For the record, Brooke denied being in "some perverted relationship" with her dad back in 2011.)
Perverted relationship with daddy? Was anyone ever really thinking that to begin with? Not you right?
And there's this too:
The photo in question has since been removed from Lockerz.com, where it was being hosted, but the tweet itself remains live, so it's unclear if Hogan was attempting to scrub the post and failed, or if it was removed for violating Lockerz' terms of service banning excessively creepy content.
Shouldn't you be proud of your creepy father daughter relationship too?