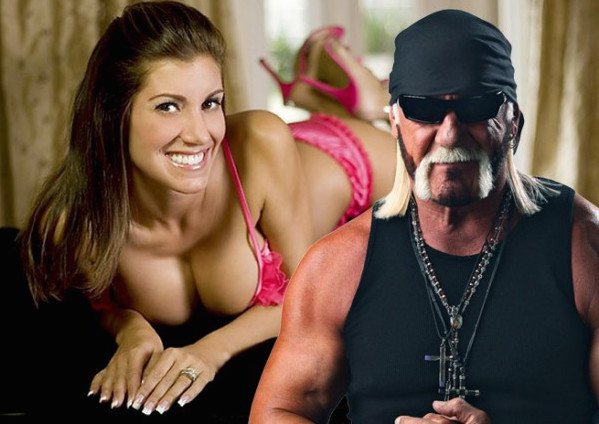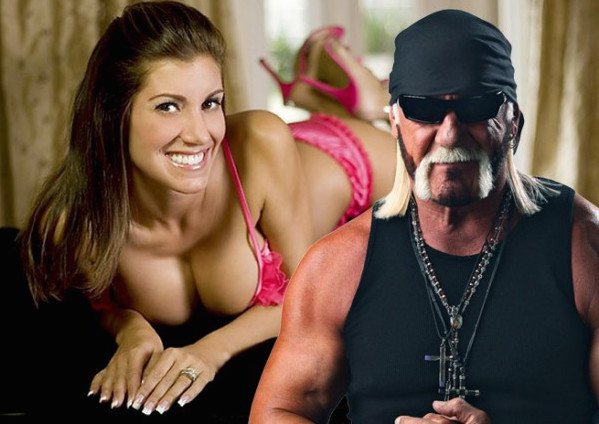 Hulk Hogan trial: Did Gawker Media perjure its s first amendment rights of free speech by transgressing on the privacy rights of its subject matter, Hulk Hogan? A jury deliberates.
Friday has seen the closing remarks from both Terry Bollea (aka Hulk Hogan) and Gawker Media lawyers, with lawyers for the former pro wrestler shockingly saying that Gawker CEO, Nick Denton was 'proud of ruining lives.'
In making their closing arguments, Hulk Hogan lawyers told that their client was 'just a lonely and self-conscious family guy in search of a home-cooked meal when he was secretly filmed having sex with his friend's wife.'
The closing arguments come as a St. Petersburg, Florida jury now heads off to reach a verdict after the 62 year old wrestling, reality star icon sued the gossip site Gawker for $100 million after posting a video of his 2007 tryst with former best friend, Sponge Bob Clem's ex wife, Heather Cole.
Before closing arguments began, Pinellas County Judge Pamela Campbell noted the line between free speech and unfair intrusion, telling the jury they'd have to consider what 'ceases to be the giving of legitimate information to which the public is entitled and becomes a morbid and sensational prying into private lives for its own sake.'
With deliberations starting at 1pm, the jury has been asked to decide whether Gawker Hogan's right to privacy or simply chimed in on a public conversation about the wrestler's sex life that was started by the icon himself?
Told lawyer Kenneth Turkel in closing arguments: 'I think that being in a bedroom with your best friend's wife should be something Terry should expect to be private.'
The suit comes after Gawker ran an edited clip of the tryst on its website in 2012 without contacting Hogan.
Right verdict? Hulk Hogan beats Gawker: Wins $115m
Did Heather Cole know she was being filmed?
Hulk Hogan trial: 'I don't have a ten inch penis'
Hulk Hogan fired over 'fxcking nigger' rant
Oh really? Hulk Hogan tweets pictures of his daughter Brooke's legs and ass.
Hulk Hogan to sue Gawker for $100 million for leaking sex tape.
NSFW: And finally here is the Hulk Hogan sex tape you promised yourself you would never watch.
Breaking: Hulk Hogan shopping new sex video or was he set up?
Hulk's lawyers say Gawker founder was 'playing God' in closing court arguments https://t.co/iav9iCnBq4

— The Guardian (@guardian) March 18, 2016
Referencing previous comments, Gawker founder had previously made, in which public figures are held to a different standard of media scrutiny, Turkel told: 'Nick Denton is proud to be a guy ruining lives,
'This case is about those areas that even celebrities should have privacy.'
Further comments evinced the lawyer saying that Nick Denton was 'playing God with people's lives'.
Turkel told the jury Gawker couldn't hide behind the First Amendment and that even as a celebrity Hogan was entitled to privacy.
He said they could have done the 'decent thing' and not invaded Hogan's privacy.
'They don't deserve the protection of the First Amendment,' said Turkel.
He accused Gawker staff of being a 'bunch of kids' who had little regard for the effect their posts had on people.
'This mocking of Mr Bollea. They had no idea he was at the lowest point of his life,' he said.
'Did they know the tape was secret? They spent days joking about it, mocking his anatomy hid character..
'Is this serious journalism to be protected by the First Amendment.'
In his dueling closing argument, Gawker lawyer Michael Sullivan defended the site's former editor-in-chief A.J. Daulerio, arguing that Hogan's public boasts about his sex life diminished his right to privacy.
'They seek to punish Mr. Daulerio for adding his voice to the others that were already speaking about the Hulk Hogan sex tape — a chorus of voices in which Hulk Hogan is often the loudest,' Sullivan said.
'Things that people are already talking about are fair game and should not be the stuff of lawsuits like this,' he said. 'Otherwise, we will become a nation where powerful celebrities, politicians and public figures will use our courts to punish people for saying things that they frankly do not like. And we will all be worse off as a result.'
He suggested Hogan and Bubba may have conspired to make the sex tape for personal gain.
'Ask yourselves, is this just another antic between two best friends, another secret that they'll take to their graves?' he asked the jury.
'Was it a publicity stunt?' he asked. 'Only two people know for certain, Bubba the Love Sponge and Mr. Bollea. But you will not hear from Bubba.'
Releasing a statement post closing arguments, Gawker told it was 'disappointed' that Bubba wasn't forced to testify after choosing to plead the 5th, implying that the tape had been purposefully made, with both Cole and Hogan in the know.
In his closing remarks, Sullivan said Daulerio and his team acted legally and without any "malice."
'He didn't just post a 30-minute sex tape, unedited without commentary,' the lawyer said.
'Instead, he posted nine seconds of blurry sexual activity from a 30-minute sex tape. Nine seconds. The rest of that one-minute and 41 second tape was conversation that directly complemented his commentary, making the point of the ordinariness of celebrity sex tapes. That's not the sensational prying that would remove it from the realm of protected speech related to a matter of public concern.'
Sullivan pointed out that other websites already had published commentary on the existence of the sex tape. To boot, Gawker lawyers cited federal documents that were not made available for the jury.
Responding, Turkel told jurors that they shouldn't be offended by Hogan's participation in shock jock interviews.
'It's a demographic that wrestling audiences listen to. You go on the show at your own risk and you have no control. And yes it's raunchy. (But) it does not open the door to putting a camera in a bedroom and putting that on the Internet,' Turkel said.
Gawker, which has prevailed at the federal and appellate levels, is already positioning itself for an appeal.
Hulk Hogan vs. Gawker Sex Tape Trial Nears Verdict https://t.co/bzUZbEFiei @MaddoxWilliams8

— Maddox Williams (@MaddoxWilliams8) March 18, 2016