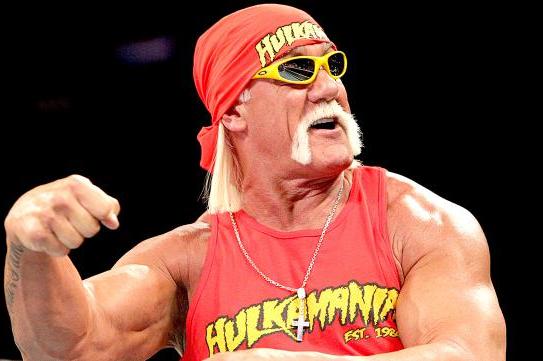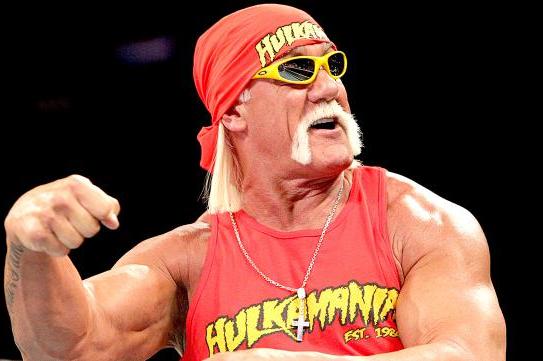 Going quickly down the gurgler this Friday is Hulk Hogan, real name Terry Bollea after the World Wrestling Entertainment, Inc (WWE) decided to cut ties with the professional wrestler after sealed transcripts quoted by the National Enquirer and Radar have the gimmick man referring to black people as 'fucking niggers' along with admitting that 'I am a racist, to a point.'
Scream after me: 'fxcking delicious Hulk! How's that lawsuit with Gawker going to go down now?'
NSFW: And finally here is the Hulk Hogan sex tape you promised yourself you would never watch.
Reports gawker: The Enquirer and Radar have published excerpts of transcripts submitted to a Florida court overseeing Hulk Hogan's $100 million lawsuit against Gawker Media. In the transcripts,reportedly transcribed from a sex tape depicting Hogan having sex with the wife of Tampa-area radio shock jock Bubba the Love Sponge Clem, the wrestler reportedly discusses his daughter Brooke Bollea's business and personal relationships with a "black billionaire," who apparently offered to fund his daughter's burgeoning music career, and the billionaire's son.
And the delectable excerpts as they appeared:
"I don't know if Brooke was f*cking the black guy's son," Hulk raved, the sources add.

"I mean, I don't have double standards. I mean, I am a racist, to a point, f*cking n*ggers. But then when it comes to nice people and sh*t, and whatever." …

According to sources, he said: "I mean, I'd rather if she was going to f*ck some n*gger, I'd rather have her marry an 8-foot-tall n*gger worth a hundred million dollars! Like a basketball player!

"I guess we're all a little racist. Fucking n*gger."
Of mystery is how the transcript came to be enquired/leaked?
According to the National Enquirer, 'an extensive news probe uncovered five independent sources who provided the dramatic contents of the tape to this publication.'
Offered WWE after the shit hit the fan: 'WWE terminated its contract with Terry Bollea (aka Hulk Hogan),"
'WWE is committed to embracing and celebrating individuals from all backgrounds as demonstrated by the diversity of our employees, performers and fans worldwide.'
In other words WWE is committed to saving its ass and is on a rampant PR kill Hulk bad mouth patrol.
Interestingly Hulk Hogan's attorney tells TMZ that his client wasn't fired, but rather 'actually resigned from the WWE late Thursday night.'
You suppose kids?
But it gets better and brighter and sleazier:
In a statement to People, Hogan apologized for referring to black people as "fucking niggers,"among other utterances revealed in the transcripts.
Explained our collective hero to our sweet ears:  'Eight years ago I used offensive language during a conversation. It was unacceptable for me to have used that offensive language; there is no excuse for it; and I apologize for having done it. This is not who I am. I believe very strongly that every person in the world is important and should not be treated differently based on race, gender, orientation, religious beliefs or otherwise. I am disappointed with myself that I used language that is offensive and inconsistent with my own beliefs.'
What do you think? Will you be sighing bitter tears for Hulk, the WWE and Gawker Media?