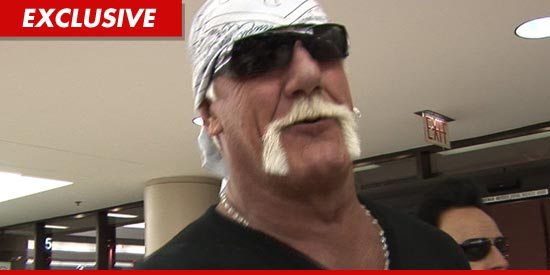 Hulk Hogan wants to let you know he is allowed a pay day too.
Kids, I've got a feeling that no longer will one need to go out and get an education or a rich sugar daddy to make ends. In the future staying afloat and quite buoyant thank you very much will rest on one's ability to shop their very own sex tape. If Kim Kardashian, Danielle Staub, Rob Lowe, Paris Hilton and now the newest bixch on the block hustling for a few extra dollars, Hulk Hogan can get in on the act, then why not mere mortals?
As usual TMZgives us the scoop on the muck:
A sex tape featuring legendary wrestler Hulk Hogan has surfaced — and TMZ has learned, it's currently being shopped to a major porn studio.
We've seen a portion of the grainy footage — featuring Hulk getting undressed and a naked, unidentified brunette lying on a bed. The woman is NOT his ex-wife Linda or his current wife Jennifer McDaniel.
In the clip, Hulk pulls his shirt off and brags to his companion, "I started to work out again." Hulk then runs his hands through his blonde hair like he always does.
The best part … Hulk's thong-shaped tan line.
Bon chic! Did someone say thong shaped tan line? Kids you know I'm salivating right now, visualizing the skinny line going up and around our collective hero's bulging manhood. Surely spending the afternoon with a plate of the good shit and ones favorite straw and blue ribbon awarded moonshine couldn't be a more pleasant way to pass the winter doldrums? Of course for extra effect, I'd want to put on my very own Hulk Hogan cape when the bixch came close to touch down. Well you know what I mean…ughhh.
It's unclear when the tape was shot — but Vivid honcho Steve Hirsch tells TMZ, he was approached with the tape very recently by a third party.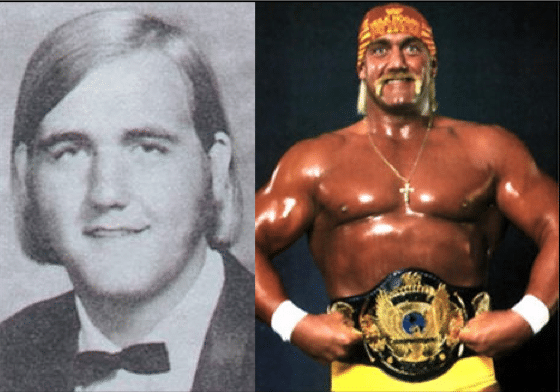 Kids, isn't it time you too also resurrected your existence and better still your overall employment prospects by simply getting on your knees and showing the world what you like to get up to when the lights are turned off (unless of course like me you like to keep them on. Blah!)?
As of present our collective hawt bixch Hulk Hogan nor Steve Hirsch have yet to offer any comment. But really are you surprised…?
Since we published the story new revelations have come to light claiming that Hulk Hogan (real name Terry Bollea) insisting that he was set up:
tmz: Now, Hulk's lawyer David Houston has released a statement … saying, "Terry Bollea is appalled at the unauthorized release of a secretly filmed video."
He adds, "[Hulk] neither approved of the filming nor the release of the same.  It is clearly an outrageous invasion of privacy and breach of trust if it is genuine.  We will take all necessary steps to enforce both civil and criminal liability."
The Hulk just backing out and saving face or was he really set up? Either way it's probably another sad indictment on the state of affairs that getting ahead is as easy as getting on your knees in a dark room with a willing participant. If only you could come out with your own sex celebrity tape, unless you already have…
The misery continues below: