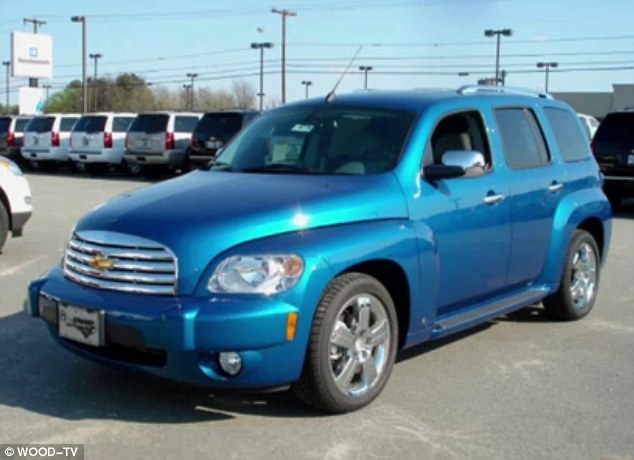 A 'strong suspect' has been brought to custody after reports of a 45 year old white man driving a blue Chevy HHR, killing seven, including an eight year old child and injuring three at a Kalamazoo Cracker Barrel restaurant and nearby Seeyle Kia dealership in Michigan along with a third location much earlier in the evening.
Authorities said the deaths were related to a string of drive by shootings that took place four miles apart in Kalamazoo County late Saturday night, just on 10.30pm, including the fast food restaurant and the automobile dealership at Stadium Drive.
Jason Dalton court arraignment: Motive theories emerge.
Matt Mellen Jason Dalton Uber passenger: 'He freaked out after taking a phone call'
Jason Dalton victims: Mary Lou Nye, Mary Jo Nye, Dorothy Brown and Barbara Hawthorne
Jason Dalton Uber driver: 'I dropped passengers off between killings'
Jason Dalton Kalamazoo photos: Insurance broker with kids
##UPDATE: Why did Jason Brian Dalton go on Kalamazoo shooting spree?
Told Kalamazoo County Sheriff's Office Undersheriff Paul Matyas prior to the capture of the presumed assailant circa 12.45am Sunday morning: 'We seem to be dealing with a worst-case scenario, someone driving around shooting.'
Adding: 'It looks like we have somebody just driving around finding people and shooting them dead in their tracks.'
The #Kalamazoo shooter is a white male. Therefore, pegged a "random shooting."

Thus, no #ISIS links. Real or fabricated.

— Khaled Beydoun (@KhaledBeydoun) February 21, 2016
Don't know what "strong suspect" means, but hopefully #Kalamazoo shooter has been caught. Nothing confirmed yet. https://t.co/VAKRu2Lf04

— Nick Short (@PoliticalShort) February 21, 2016
According to Kalamazoo police, the car dealership had already closed for the night when a father and son were fatally gunned down with a third person injured. Why and how the three came to be targeted is not necessarily understood.
From there the attacker is alleged to have gone to a nearby Cracker Barrel restaurant, two miles away, where they picked off more targets including indiscriminately killing an 8 year old child. 
The shooting at the parking lot at last count led to the shooting deaths of five and the injuring of at least two others.
According to witnesses, upon arriving at the fast food venue parking lot, the suspect got out of his car and started a brief conversation with people in two other cars, before 'unloaded his weapon into both cars,' according to a brief by Matyas.
BREAKING: 6 dead following "random shootings" across Kzoo County

One of the crime scenes @ Seelye Kia on Stadium pic.twitter.com/8fKvCWerrA

— Alex Jokich (@ajokichwwmt) February 21, 2016
Hours before the capture of the presumed suspect, Kalamazoo Police Chief Jeffrey Hadley had told detectives were 'feverishly' pulling surveillance footage at the car dealership and restaurant in a bid to identity the suspect. 
Offered Hadley: 'This is tragic for anyone and everyone who has to deal with this,'
'We'll do our best to bring this person into custody and hold them responsible.'
Of question was whether a woman critically wounded in a shooting at the nearby apartment complex parking lot of  Meadow Townhomes in Richland Township earlier in the evening at 7.50pm was linked to the attacks.
Since the capture of the presumed assailant, Kalamazoo County Undersheriff Paul Matyas has told that authorities believe there were three shooting scenes, with none of the victims believed to be connected to each other.
At the time of the arrest of the presumed assailant after witness descriptions, authorities came across a weapon in the suspect's car. 
Offered Kalamazoo Police Chief Jeff Hadley upon the 'peaceful capture' of the presumed assailant along a local intersection: 'This is a tragic chain of events for our community and we are diligently continuing the investigation to confirm if the correct person is in custody.'
Michigan State Police are expected to hold a media briefing at some point overnight.
BREAKING: WOODTV confirms that 6 are dead & 2 are injured in 3 seperate Kalamazoo, Michigan shootings. pic.twitter.com/83M6hELvoZ

— Blake Harms (@hvillewxman) February 21, 2016