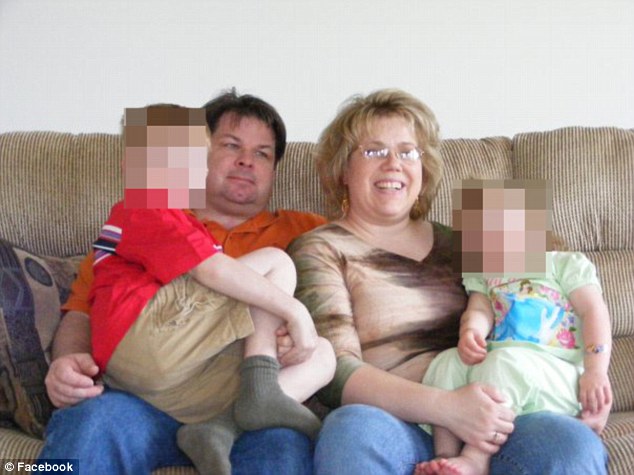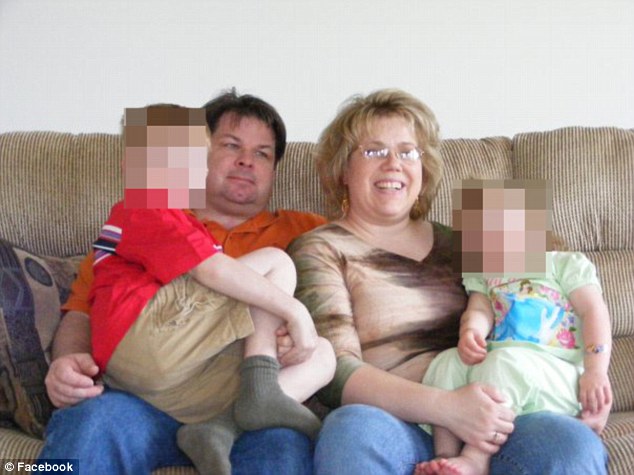 The names of all four victims shot dead at the hands of Jason Dalton at a parking lot of Kalamazoo restaurant outlet, Cracker Barrel have been identified as Mary Lou Nye, 62, Mary Jo Nye, 60, Dorothy Brown, 74, and Barbara Hawthorne, 68.
The victims' deaths came less than 15 months after Jason Brian Dalton had just finished picking off three other people, two fatally, a father and son, two miles away at the parking lot of car dealership, Seeyle Ford Kia dealership.
Murdered at the car dealership was high school senior Tyler Smith, 17 along with his father Rich. At the time father and son were looking at cars on show.
Told Teresa Phares, a former teacher at Mattawan High School who had once taught Tyler: 'He was always a good kid, and very helpful and polite,'
'He was well-liked by his peers.'
Jason Dalton court arraignment: Motive theories emerge.
Matt Mellen Jason Dalton Uber passenger: 'He freaked out after taking a phone call'
Jason Dalton Uber driver: 'I dropped passengers off between killings'
Jason Dalton Kalamazoo photos: Insurance broker with kids
Why did Jason Brian Dalton go on Kalamazoo shooting spree?
Why did Cracker Barrel Kalamazoo shooter kill six?
Prior to indiscriminately gunning down his victims at both the car dealership and the nearby Cracker Barrel restaurant circa 10.30pm Saturday evening, Dalton who had been working as an Uber driver while picking off targets had earlier sought to claim another individual's life just on 6pm.
Fortunately that individual survived, but remains in a critical condition after being callously gunned down at an apartment complex parking lot of Meadow Townhomes in Richland Township.
Media reports described prior to picking off his targets at the Cracker Barrel restaurant, Dalton having casually alighted from his vehicle where he proceeded to speak to the four occupants in two separate cars before suddenly shooting his unwitting victims dead.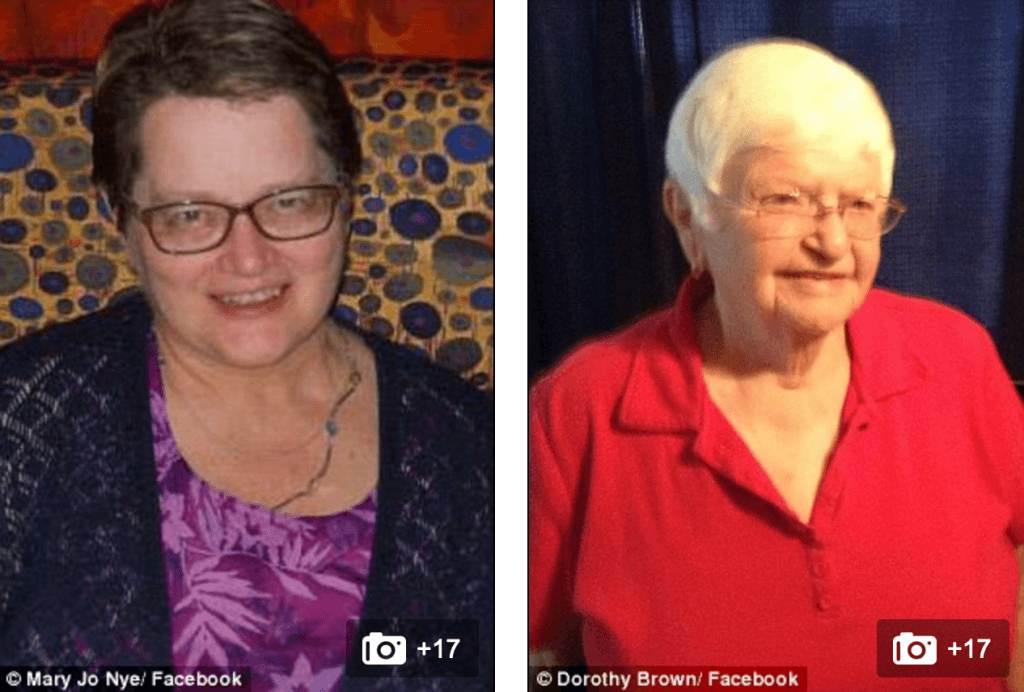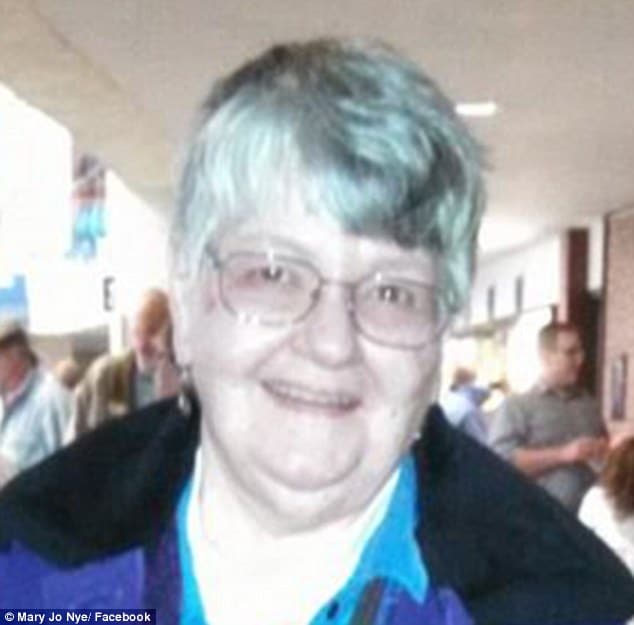 A report via fox later identified one of the Cracker Barrel victims as Mary Jo Nye, a former English teacher from the nearby Calhoun Community High School.
The report identified Mary Lou Nye, 62, coming from Baroda, Michigan. She was the lone occupant of the mini-van.
Also identified was Mary Jo Nye, 60, of Battle Creek, driver of the Chevrolet.
Gunned down was also Dorothy Brown, 74, of Battle Creek. Passenger in the Chevrolet. Another passenger in the Chevrolet was Barbara Hawthorne, 68, of Battle Creek.
A 14 year old girl believed to have died at the scene was later ruled still alive after clutching her mother's hand whilst in critical condition at hospital.
It wouldn't be until just before 1am Sunday morning, that the father of two surrounded to cops 'without incident' at a local intersection after he was observed leaving a local parking lot.
Whether the man, believed to have previously worked at local insurance brokerage firm Progressive had sought new victims to pick wasn't necessarily understood.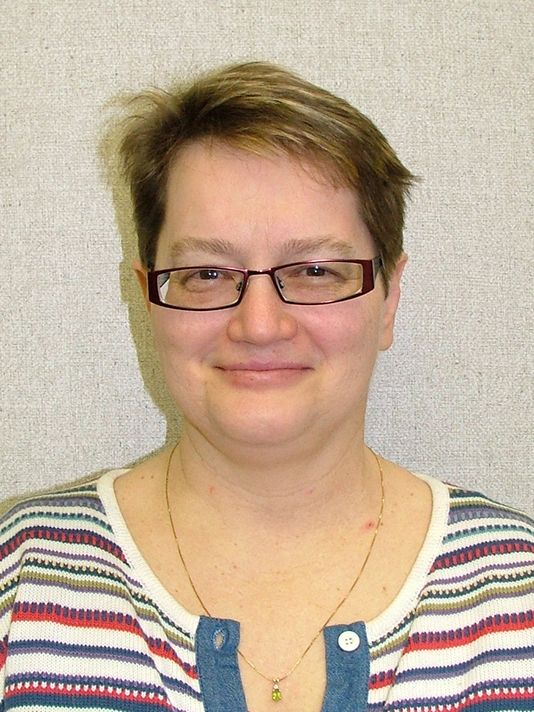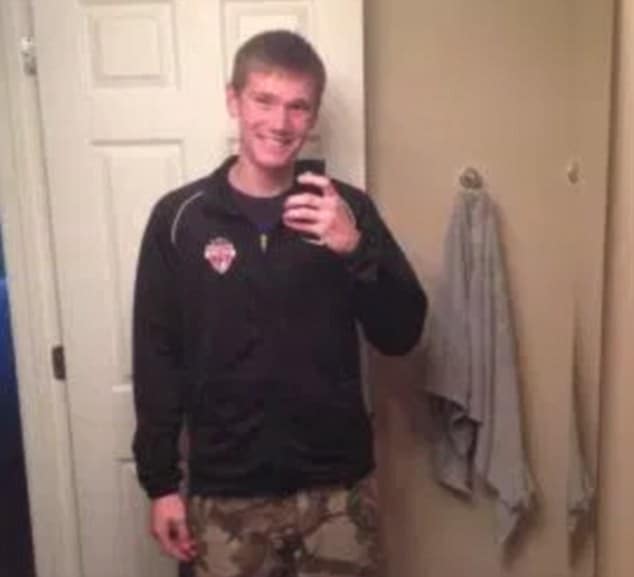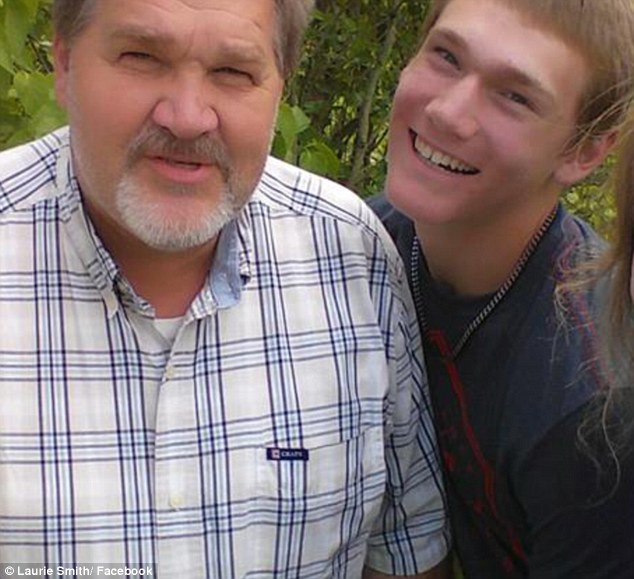 By the time of his arrest, Dalton had fired off no less than a barrage of 30 bullets at eight innocent and defenseless people over the course of five hours in his Chevrolet Equinox taxi.
Helping bring a cessation to Dalton's schemes were reports earlier that evening by passengers the Uber taxi driver had been ferrying in a careless, erratic and dangerous driving manner on social media. One passenger even went so far as to call 911 to report the man's bizarre behavior after having gotten out.
Another passenger, Kalamazoo resident Mackenize Waite wrote on Facebook warning people about the Uber driver, believed to be Dalton.
Posted the woman: 'ATTENTION kzoo peeps!!!! This uber driver named JASON drives a silver Chevy Equinox is NOT a safe ride! A little bit ago my fiancé got a ride with him and he was driving VERY erratically. 
'They sideswiped a car blowing through the stop sign at Henderson castle and West Main Hill, and the driver continued driving.'
'Then this man proceeded to drive 80mph down west main swerving in and out of oncoming traffic. Despite Matt pleading with this driver to pull over he refused. 
'Finally when he slowed down the vehicle, Matt was able to get out. He was acting completely normal throughout all of this erratic driving!! 
'Please share if you are in the kzoo area. Stay safe! 911 was called but surprisingly they didn't seem all that concerned……I'm thankful that no one was hurt yet. '
Upon his arrest, which involved Dalton giving himself up without a fight, cops found a semi automatic handgun in his car. The same car that had been observed each time during the evening's earlier shooting sprees.
Approached by the dailymail, Uber representatives said that prior to being hired, Jason Dalton had passed background checks with the company.
Told Chief Security Officer Joe Sullivan: 'We are horrified and heartbroken at the senseless violence in Kalamazoo, Michigan. 
'Our hearts and prayers are with the families of the victims of this devastating crime and those recovering from injuries. 
'We have reached out to the police to help with their investigation in any way that we can.'
Of note, despite Dalton not having had a prior criminal record or having suffered from mental illness, neighbors told WWMT the assailant had been paranoid in the months leading up to the shooting and had been known to fire guns randomly. 
Gary Pardo told MLive that Dalton 'didn't seem like that kind of guy' who would do such a thing. 
Police confirmed on Sunday that his family were safe as they searched his home.
The two scenes where bystanders were shot and killed were the Cracker Barrel restaurant in Texas Township and at the Seelye Ford dealership in Kalamazoo County.
Four people, those identified by police, died at the Cracker Barrel restaurant, while a 14-year-old girl was seriously injured.
Police said the suspect got out of his vehicle and shot people while they were sitting in two cars in the parking lot – a Chevrolet Cruze and an Oldsmobile.
One of those he killed was Mary Jo Nye, a former English teacher from the nearby Calhoun Community High School. 
A candlelight vigil for the victims has been planned for 7 p.m. Sunday at Centerpoint Church in Oshtemo Township.
Authorities say they believe Jason Brian Dalton acted alone in the shootings. Why he acted out his death mission is yet to be necessarily understood as a whole community grapples with the enormity of one man's actions and the consequences on their lives.