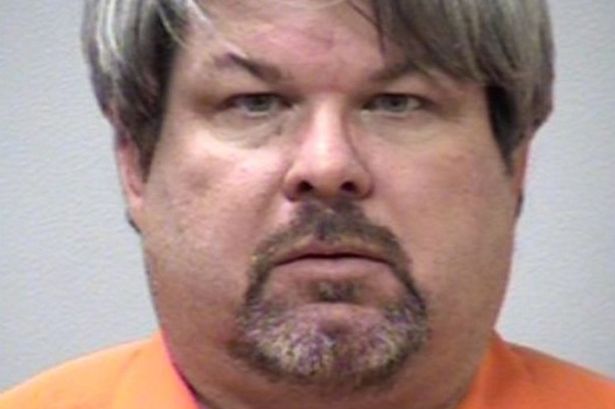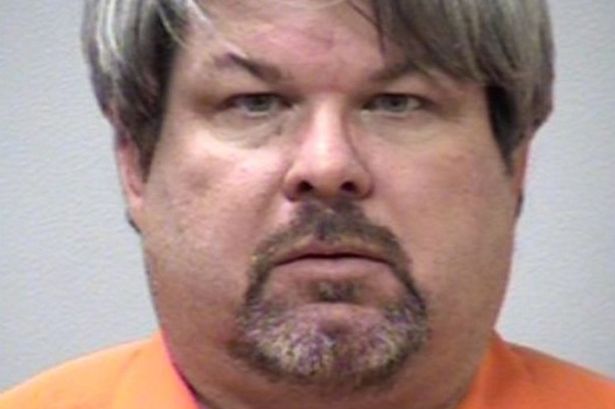 Jason Brian Dalton has been identified as the Kalamazoo, Michigan shooter who went on an indiscriminate shooting spree Saturday night taking the lives of 6 individuals and injuring two.
Reports of the 45 year old man's identification come after the assailant was detained at a local intersection 'without incident' on the basis of witnesses description.
Jason Dalton court arraignment: Motive theories emerge.
Matt Mellen Jason Dalton Uber passenger: 'He freaked out after taking a phone call'
Jason Dalton victims: Mary Lou Nye, Mary Jo Nye, Dorothy Brown and Barbara Hawthorne
Jason Dalton Uber driver: 'I dropped passengers off between killings'
Jason Dalton Kalamazoo photos: Insurance broker with kids
Why did Cracker Barrel Kalamazoo shooter kill six?
At the time of the man's arrest, authorities came across a semi automatic weapon on his possession in his blue Chevy HHR, leading to authorities believing that they had arrested the right man.
Jason Brian Dalton's arrest comes after going on a shooting spree over the course of 3-5 hours which saw the man critically injure a woman at an apartment complex parking lot of Meadow Townhomes in Richland Township circa 6pm before continuing his indiscriminate carnage at a Seeyle Ford Kia dealership, in which three were people shot, two fatally, a father and son just before 10.30pm.
From there Dalton traveled to a nearby Cracker Barrel restaurant, two miles away, where he picked off more targets including killing an 8 year old child. 
The shooting at the restaurant parking lot led to the shooting deaths of four.
According to witnesses, upon arriving at the fast food venue parking lot, Dalton got out of his car and started a brief conversation with people in two other cars, before 'unloaded his weapon into both cars,' according to a brief by Matyas.
Whilst media reports had told of seven people killed during the course of the evening, after reports of a 14 year old girl dying, the number was revised back to 6 after it emerged that the girl had in fact survived and was in critical condition.
The victims are all believed to have been targeted indiscriminately and without particular merit. Nevertheless the question remains, what motivated Jason Brian Dalton to go out in the evening and pick off his targets?
Offered Kalamazoo County prosecutor Jeffrey Getting during a press conference in the early morning hours: 'This just the most awful thing I can think of,'
'We have no reason to believe more than one person was involved.
'We're confident we have the right person in custody and we have seized evidence.'
Adding: 'There's this sense of loss, this anger, fear, and then you put on top of that – how do you tell the families of these victims they weren't targeted for any reason other than they were there to be targeted? They were shot multiple times, multiple, I mean nine, 10, 11 shell casings at these scenes. This is awful.'
Records from Kalamazoo County Jail showed the Kalamazoo Department of Public Safety booked Dalton into jail around 4:40 a.m. Sunday.
Pursuant to his arrest, Getting said the man initially faced two homicide charges in relation to Saturday's shootings. Getting said he would likely face one count of murder for each of his slain victims and additional assault charges for the two survivors. He will also likely face felony firearm charges.
'We're very confident that we have the right person in custody,' Getting said. 'We have significant evidence to tie him to these incidents.'
Asked what may have motivated the assailant, Michigan State Police Lieutenant Dale responded:
'We really don't know much about this individual'
'We're hoping in our discussions with him, determine what a motive might be.'
Dalton is likely to appear in court for an arraignment Monday afternoon.