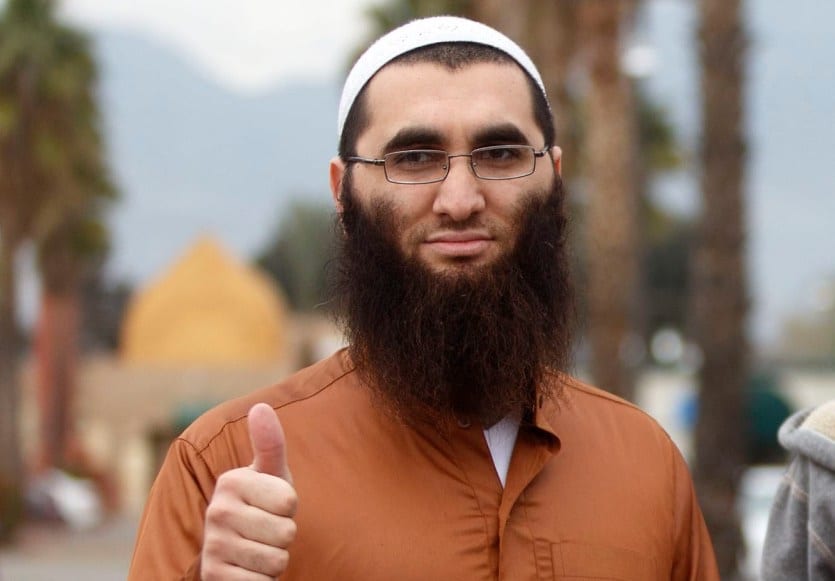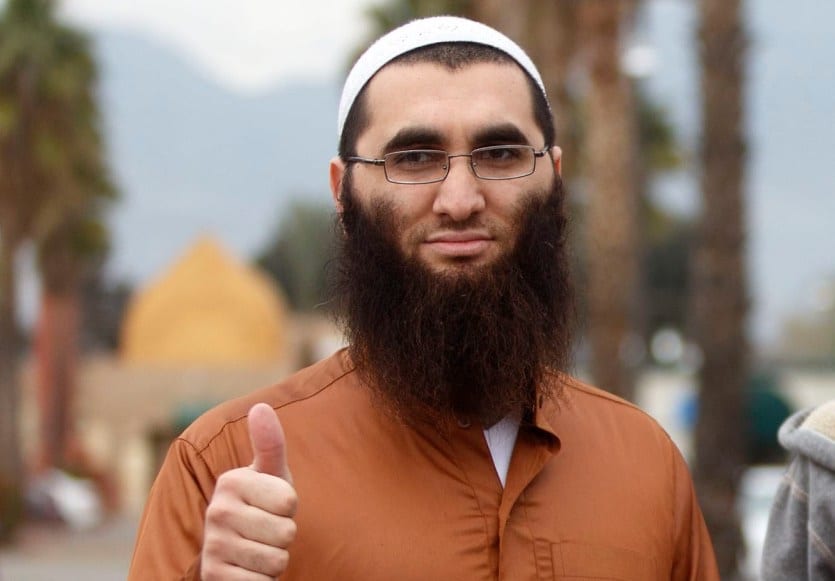 Roshan Zamir Abbasi a cleric associated with the mosque where San Bernardino terrorist Syed Rizwan Farook worshipped has denied any affiliation with the man and his wife, Tashfeen Malik.
The denial comes despite the FBI amassing phone records connecting the Pakistan born cleric to Farook and his Pakistani born wife. An assertion that the cleric continued to renounce over the weekend, insisting he had never even met Farook's wife.
According to a report via the nypost, the FBI questioned Roshan Zamir Abbasi, quizzing the man about a flurry of at least 38 text messages over a two week span in June. A period which came weeks before the deadly Muslim terrorist attack on two military sites in Chattanooga, Tenn in July.
Addressing the texts, the cleric told he had merely discussed food donations for his Dar-al-Uloom al-Islamiya of America mosque.
FBI: 'Tashfeen Malik wasn't part of ISIS'
Was Tashfeen Malik an ISIS agent? Did she radicalize Syed Farook?
'Just lies,' Syed Rizwan Farook family call FBI investigation a sham.
Syed Rizwan Farook secret double life: 5000 bullet stockpile, dozen pipe bombs.
Cops: 'Syed Rizwan Farook planned attack with radical Muslim terrorists'
Is Syed Rizwan Farook a terrorist because he is a Muslim?
Did Syed Rizwan Farook and Tashfeen Malik plan terrorist attack?
During a press conference earlier in December the cleric told he barely knew of Farook despite members telling that Farook was a fixture. Coming to pray and study at least three times a week for two years, including memorizing the Koran, something that the post asserts cannot be done without learning Arabic, a subject Abbassi teaches. Never mind the fact that Farook was born into a Muslim household that fluidly spoke Arabic.
Addressing assertions that the cleric never knew Farook's wife, Tashfeen Malik, who joined her husband in shooting 35 of his government co-workers at a Christmas party, the nypost sources members telling of seeing the wife as a regular fixture at the mosque where Farook prayed.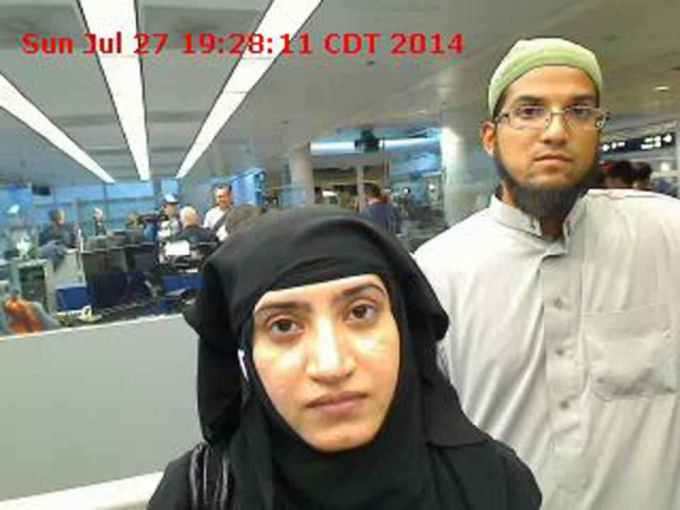 Asked if Farook was radicalized at the mosque, Abbassi is said to have told, 'Never.' Reiterating that the mosque taught only peace, whilst insisting no one has even an 'extremist idea.'
'In Islam,' Roshan Zamir Abbasi is said to have said, 'we are against innocent killing.'
Other evidence that the nypost presents in its zeal to link the cleric to the San Bernardino terrorists is a message the cleric purportedly posted on Facebook in which he condemned the United States and other Western nations for their Mideast policies, arguing they are equally guilty of violence to achieve political and religious goals. 
A view that strikes this author and presumably many other enlightened thinkers as holding credible weight.
To boot, the nypost points to the cleric's web page featuring a video claiming that the San Bernardino shooting was carried out by the US government in a 'false flag conspiracy,' and that Farook and Malik were 'patsies' assassinated 'by government-sponsored perpetrators.'
A view that has coincidently found ground and following outside of Muslim circles.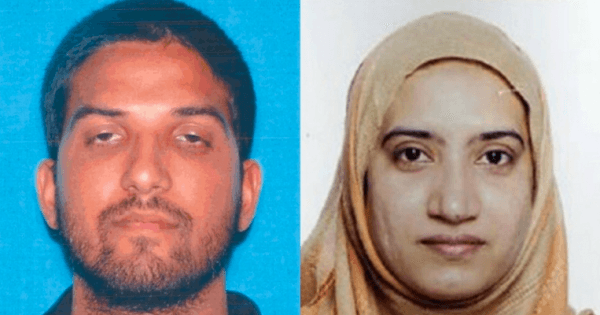 From there we are told another person of interest is Abbassi's brother, Mohammad Sabir Abbassi, a Muslim activist who serves as a trustee and English teacher at the San Diego mosque once headed by the late al Qaeda cleric Anwar al-Awlaki.
Court filings purport FBI Agent Joel Anderson telling that Farook indicated he was a big fan of Awlaki and listened to a series of sermons about jihad and martyrdom called "The Hereafter."
In his filing, Anderson says Farook studied the ultra-orthodox Islamic sect Tablighi Jamaat. US officials say the cult, with 50,000 members, is rife with jihadists, and jihadi groomers are recruiting at mosques in at least 10 states.
Homeland Security Department veteran Philip Haney said Dar-al-Uloom was among the mosques his agency was investigating as part of a probe of the Tablighi movement.
'Individuals who were already in the case in 2012 went to that mosque,' Haney claimed in a Fox News interview.
Nevertheless Roshan Abbassi is said to have countered, 'We have nothing to hide.'
Which raises the question who is telling the truth and to what degree has the media sought to connect dots that seemingly may appear apparent but far from compelling and convincing as the public continues to struggle to make sense of an ideological rift between Western secularism some would claim has sought to usurp the Mid East and their resources versus fringe elements who have chosen to forcibly react.
Fringe elements that the nypost would like to have the public believe are an endemic and pervasive element of society when recent history actually bears the opposite.