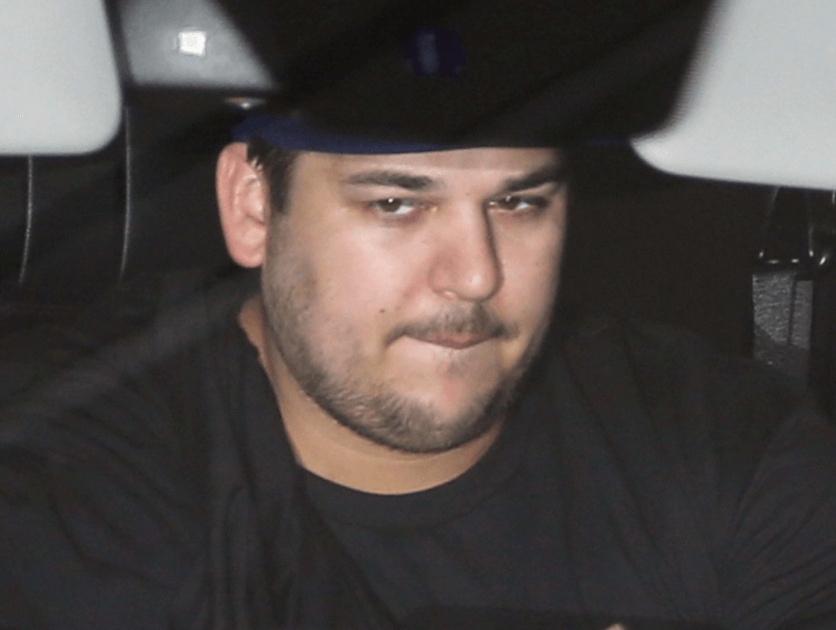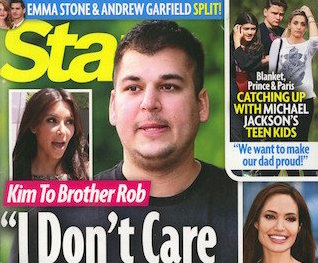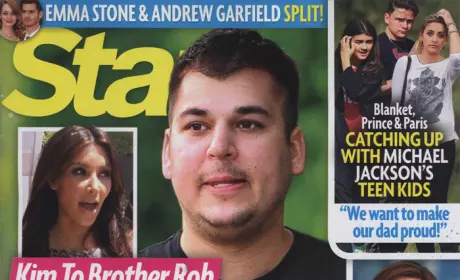 Things continue to go from bad to worse for reclusive reality star Rob Kardashian after being rushed to a Los Angeles hospital over the weekend after a diabetes scare.
The 28 year old Kardashian star had reported feeling ill over the weekend, prompting the reality star's family to take him to hospital for testing where he was diagnosed with diabetes.
Rob Kardashian holed up in hotel, Kim Kardashian: 'Go away and die'
Khloe Kardashian: I am planning on getting Rob Kardashian evicted.
Rob Kardashian drug addict? Percocet, Norco and Xanax to name a few
The Kardashian family is very mad at Rob Kardashian for being fat
Rob Kardashian: 'I know I'm fat but that's my problem, not yours.'
Sad Rob Kardashian flies to Kim Kardashian's wedding. Looking fat again. 
The diagnosis reports tmz is said to have come as a complete shock to the youngest of the late  Robert Kardashian and Kris Jenner's four children. A diagnosis that may have been in the offering as Rob Kardashian put on more than 100 pounds in the last year alone, the result of the reality star suffering ongoing depression.
To date Rob remains in hospital where his condition is said to have stabilized with questions whether the reality star will be able to get a grip of his dwindling health after rumors of drug use and a purported stay at a Palm Beach drug rehab clinic earlier this year, an assertion that the matriarch Kardashian mother has denied.
The ongoing series of weight gain and purported struggling with substance abuse has led to the reality star avoiding the limelight, having opted on many occasions to miss a series of family milestone events, including elder sister Kim Kardashian's wedding with rapper Kayne West.
The health scare comes off the back of recent meltdown for Khloe's estranged husband, Lamar Odom who had been battling drug addiction and the ongoing demonization and exposition of his travails. A state of being some wonder may have also exacerbated to Rob Kardashian's feeling of inferiority and ongoing vexation as the Kardashian clan continue to court unrelenting public exposure and the growth of their empire. But at what cost?
BREAKING: #RobKardashian rushed to the hospital! Get the latest details. https://t.co/vnD4g4jXEm pic.twitter.com/Iuh6GrQZcU

— Life & Style (@Life_and_Style) December 29, 2015