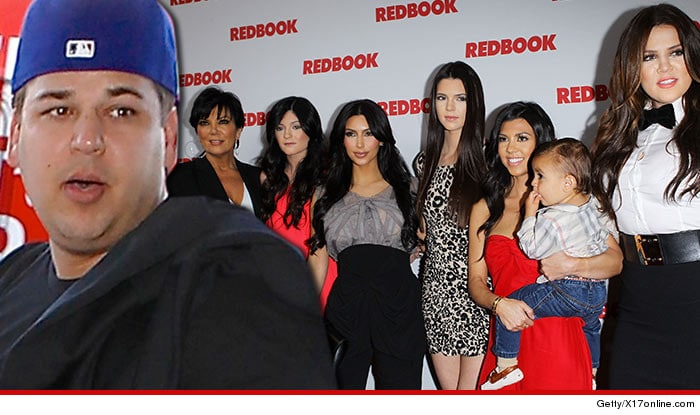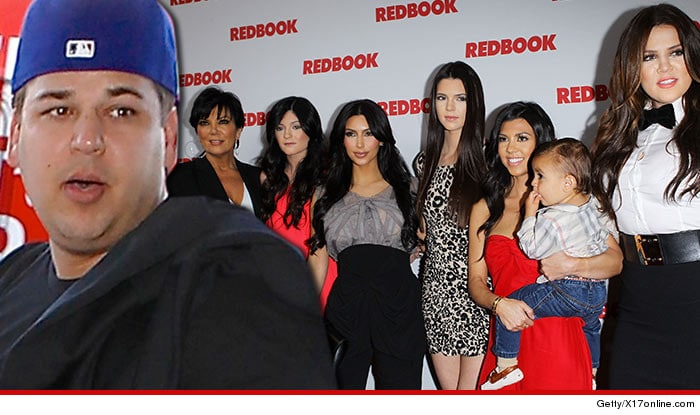 It seems there is a new rift between the Kardashian family and that of Rob Kardashian who this weekend bailed on his big sister, Kim Kardashian's yummy for the cameras brunch escapade with Valentino at his country villa.
Rob Kardashian: 'I know I'm fat but that's my problem, not yours.'
Sad Rob Kardashian flies to Kim Kardashian's wedding. Looking fat again. 
Apparently Rob was suppose (there is a catch for getting yourself a nice yummy meal and photos op kids) to fit into Valentino's signature couture items but came to find himself a smidgen too big for anything Valentino had to offer.
That shit then led to Kim telling off Rob for daring to be inconsiderate and not resort to extreme dieting and a volley of exercise regiments to get the pounds off before the family wedding day.
None too pleased Rob stormed off, catching a plane all the way back to Los Angeles, in tears told witnessed (yes the world is very mean Rob) where he would later tweet how that shit was all phony and superficial.
Interestingly People magazine would later tell: 'He is really overweight and having a hard time with it," explained a source, "there was no big fight between him and Kim. This was just a decision he made.'
No fight, no tears at the airport, no smug Valentino relieved that a fat Rob didn't have to waddle in his clothes?
Not happy to leave matters there, Rob has since taken to twitter to make sure we all understand how fake and ridiculous the Kim Kardashian fantasy wedding really is. Not that most of us didn't know that shit to begin with Rob. Took to twitter that is until he decided mommy knows best and erased all them mean tweets.
Rob has since told he 'just doesn't seem to feel comfortable or happy around his family at all.'
Can anyone guess why?