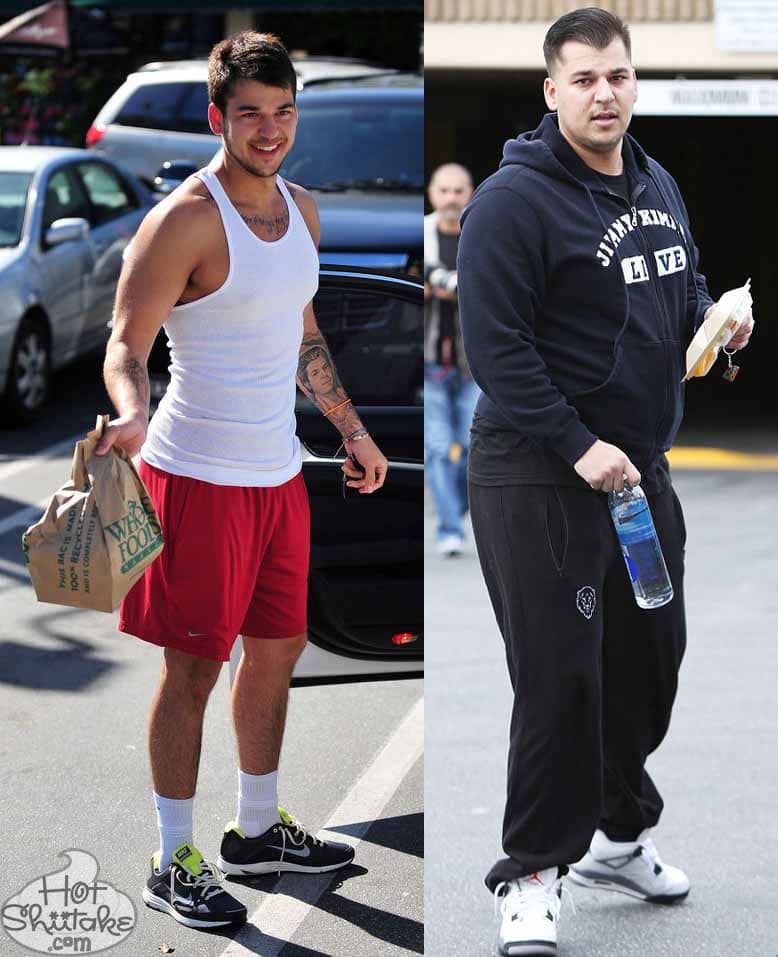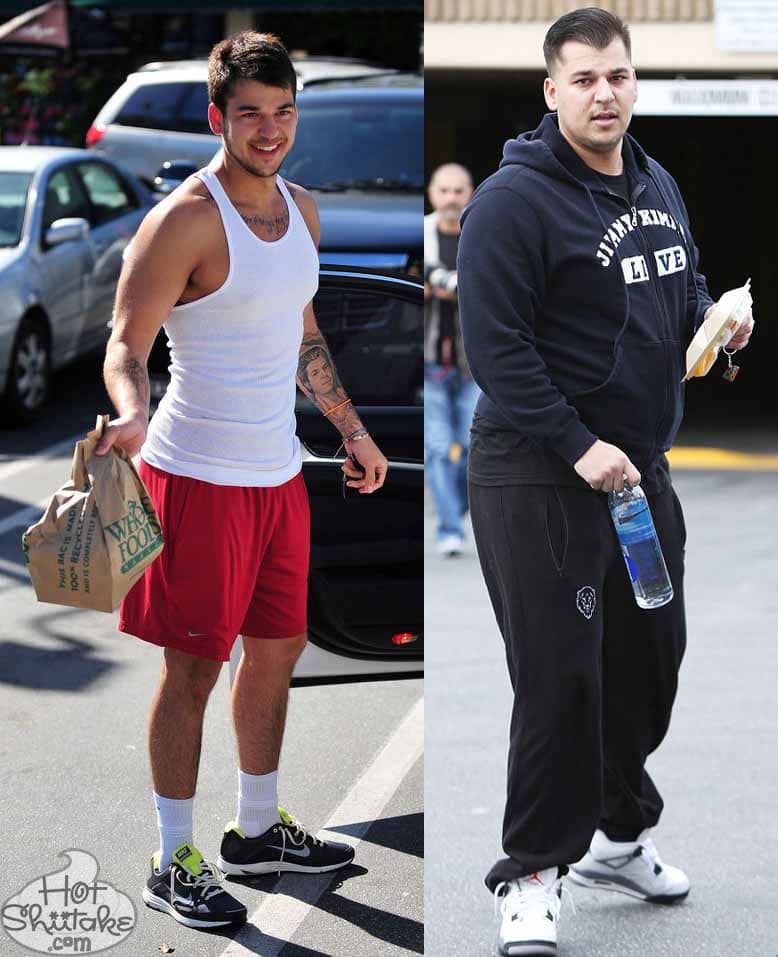 Rob Kardashian was yesterday seen boarding a plane, getting ready to fly to elder sister, Kim Kardashian's wedding. 
Naturally he should have been a bundle of joy, but unfortunately for Rob the glum look on his face reeked of desperation and resignation- 'this is what I signed up for and if  pimp momma Kris Jenner wants to force me to do another pony trick, then it's pony tricks for the camera boy I must. Alas….'
The Kardashian family is very mad at Rob Kardashian for being fat. 
Rob Kardashian: 'I know I'm fat but that's my problem, not yours.' 
Looking anything but a bundle of joy, the stagnant, pudgy and fat as ever clan member (as we are once again reminded) was made to pose for the cameras as he was led by the gills on a plane. Yes pimp momma has spoken and there are sugar coated deals to lick. And that of course was that.
Tells the UK's dailymail of Rob who these days pimp momma has locked away from public consumption until he has his blues licked:
Proving just how much he loves his sister, Rob Kardashian has come out of hiding to be at Kim's wedding.
The 27-year-old took a step back from back from public life last year amid reports he had sought professional help for emotional issues and weight struggles, but on Sunday the former reality star was seen at LAX with his mother Kris Jenner.
While the sock designer looked sullen as they arrived at the airport in Los Angeles, California, he obviously was not going to let anything stand in the way of him flying to France for Kim and Kanye West's May 24 nuptials.
The sock designer (who could ever imagine or believe it?) not exactly too pleased with the pubic outing and probably more content to sulk and keep out of photographer's ways nevertheless made a brave face of it as he sullenly stood in front of the pre organized paparazzi (yes kids, none of this shit just happens by magic) and meekly did his part to give a dog a giant bone.
The latest outing of Rob Kardashian comes at an interesting time as the Kardashian brand enters its 8th season of overkill with most of its resident stars happy to go along with the very well paid pony show, whilst some, including poor tired and glum Rob and recently separated Kris Jenner husband, Bruce Jenner are probably just happy to keep out of the media spotlight and tend to their own wonderful weirdness to themselves.
Then again there is a piston machine to feed, tabloid paperbacks to sell and of course a dizzy dream that anyone can make it in 'Amerika' as long as they put their mind to it. Just ask pimp momma Kris Jenner who just bought a secret money making machine called 'silver tassels that I use to exploit my darling children….'
In the meantime media reports tell that Rob Kardashian has been working out frequently with a big name trainer to battle his weight problem. Although the problem might be somewhere deeper and close to home…

above image found here