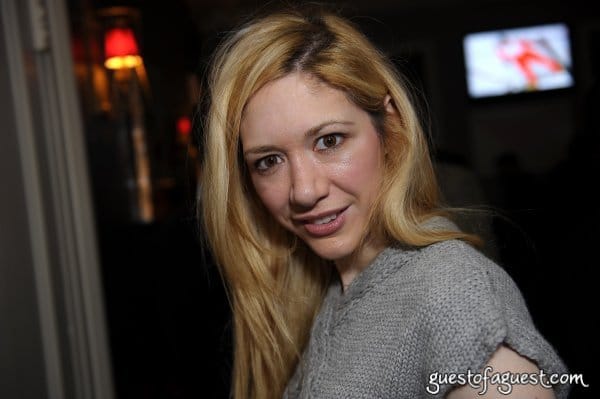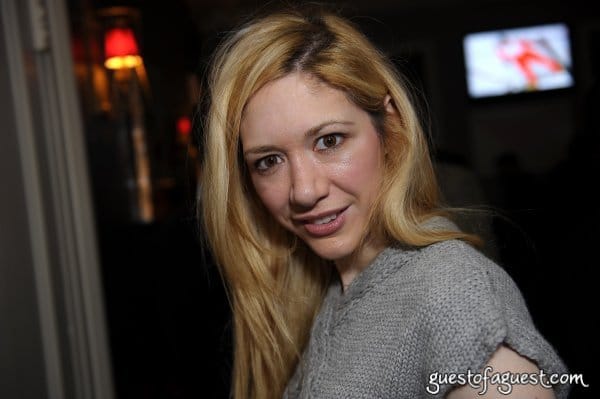 In the face of the news that fallen NYC socialite Melissa Berkelhammer, 38 has been evicted from her friends 5th avenue house whom she had been squatting for over a year and since become homeless, commentators on the web have reacted with open mouth stupor.
Whilst the fall from grace of the once impenetrable Princeton, Harvard Law graduate has been steep, perhaps what has been equally notable is the reaction to Berkelhammer's woes.
Seems at the crack would first come to the fore when Berkelhammer was recently caught allegedly shoplifting items to the tune of $4000 at highbrow department store, Bergdorf Goodman.
Melissa Berkelhammer's eviction stalled cause of crafty lawyer
Melissa Berkelhammer gets a job and stops begging for hand outs
Melissa Berkelhammer confession: 'Give me $65k or I will be homeless you ingrates. It's all your fault!
Melissa Berkelhammer: 'I just need a new daddy or husband to take care of me'
At the time, the socialite argued that it had all been an error and that she had merely stepped out of the store, where she had just spent $600 on hair treatment in order to look for her mother.
Questions began to be asked as to how or why the socialite resorted to sullying her name by allegedly taking to shoplifting and to what degree her desire to look the part at social functions she continued to attend may have inspired her actions.
From there new reports revealed that the socialite had come to be living at the fifth avenue apartment of actress, Julianne Michelle, first as a 'guest' for a few weeks whilst her home was purportedly 'being remodeled' to a then squatter for well over a year. 
In turn this led to Michelle and her mother, Joycelyn Engle seeking legal recourse to have Berkelhammer and her mother (why by then had also moved in) removed from the premises after the pair began to 'terrorize' the pair in their own home.
Things quickly disintegrated when the socialite then took to Facebook pleading with friends to give her $65 000 because they 'had thrown her under the bus.'
The plea left few responding to the socialite's demands with Berkelhammer posting in return:
'Omg I can't believe I just completely humiliated myself for no responses whatsoever. Thank you all. Thanks a lot. . . I tried to be nice and humble about this but now I'm just damn angry. At ALL of you.'
With news of her abrupt June 24th eviction and purportedly now living in a hotel (at whose expense is not understood) the tabloids and commentators have been less than forgiving or understanding of the socialite's fall from grace.
Wrote gawker sadistically last night: Long-lost Gawker darling Melissa Berkelhammer has been evicted from her Fifth Avenue apartment.
Responded commentators in turn, both on our site and on other sites:
'Get A life you blood sucking skank.'
'She weaseled her way into a friend's apt, brought her mother to live there and practically took over, according to previous reports. She sounds like an obnoxious, spoiled bitch. Asking for $65,000 and getting mad because friends didn't give it to her?? She's not well of the mind. She's a socialite? Where's the money that goes with the status? These people need to learn humility.'
'…she's everything that makes us look bad'
'Thats quite the Faces of Meth thing she has going there!'
This woman has a sick, weak, criminal soul. Something is wrong with her and those that surround her and enable her frighten me also.
The only thing good I can say about her is that she takes care of her mother. Yet, her mother produced and developed this monster. Its just ugly all the way around.
Whilst others attempted to understand how Berkelhammer may have come to precipitously fall off her gilded perch: 
'I don't understand why a woman who graduated from Princeton and Harvard Law wasn't able to live a very fulfilling life. She could have made a lot of money or done a lot of good or both. What a sad little life.'
'If you read this: http://www.people.com/article/social…, it just seems sad and squalid – the woman was badly injured, and her life fell apart. I'm not sure the gleeful tone here is seemly or appropriate.'
Why did this woman's friends all of sudden turn away after the accident? Why was she made a social pariah? Did being in an accident suddenly make her less perfect? Did her personality change after the accident? I'm no condoning what she did, but I feel it is sad she didn't have a better support system in place when she was having problems.
Nevertheless the woes for Berkelhammer may only just be starting as she is now forced to appear in court on August 17th where she will have to answer to accusations of shoplifting whilst seeking a new home and success in her new career as a restaurant hostess/waitress.
Above image courtesy of gog
Melissa Berkelhammer, NYC socialite accused of squatting in 5th ave home.
Melissa Berkelhammer socialite shoplifter caught with $4k Bergdorf goodies
Melissa Berkelhammer, suicidal socialite suffered two broken legs after car strikes her
The continued myth of Melissa Berkelhammer and the media.
The curious breakdown of socialite Melissa Berkelhammer.