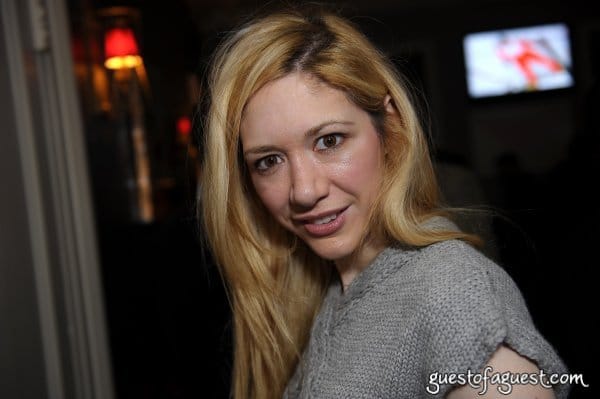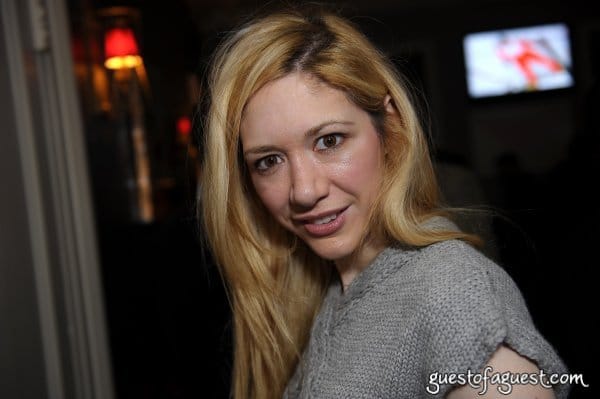 It continues to go from bad to worse to degenerate for aspiring NYC socialite Melissa Berkelhammer who has now been arrested after caught shoplifting $4000 worth of items at Fifth Avenue's Bergdorf Goodman.
Melissa Berkelhammer: 'I just need a new daddy or husband to take care of me'
Melissa Berkelhammer, NYC socialite accused of squatting in 5th ave home: She refuses to leave
Melissa Berkelhammer, suicidal socialite suffered two broken legs after car strikes her
The continued myth of Melissa Berkelhammer and the media.
The curious breakdown of socialite Melissa Berkelhammer.
According to a report via pagesix the aspiring writer, reality star, socialite who has been down on her luck in recent times was nabbed stealing the following items:
Pay attention kids. Melissa knows what's what.
A $2700 Dior purse
A couple of Milly dresses worth over $1,000
A $880 Dribs day bag
The aspiring socialite's arrest came last night circa 8.50pm when store security spotted Berkelhammer in action.
To her misery and shame, the aspiring socialite would be met by cops as she attempted to make her exit.
Yes kids, my heart is pumping too. The dizzy thrill of nearly getting away with it all.
The noxious thrust of vomit as I look up and see the cops waiting for me. 
All I wanted to be was a socialite who mattered and fit into the glossy scene, even if sometimes it kills me.
Continuing….
Reports pagesix: The wealthy Harvard-educated woman, who is in her late 30s, threw a fit as she was hauled away in cuffs and was deemed emotionally disturbed by authorities, sources said.
The aspiring socialite's state of mind had been previously questioned when she took to Facebook where she once told out loud that she was contemplating suicide.
And the misery and the shame and the questionable mental torment continues…
According to cops, the 30 something woman was kept under observation at an uptown police precinct before she was finally, 14 hours later transported to the tombs.
At all times, the aspiring socialite was assigned a police escort.
Berkelhammer's arrest comes after the aspiring socialite participated in a reality show last summer loosely based on her life, 'Celebrity Buzz with Melissa.'
Whether any episodes came to be filmed has yet to be understood.
Similarly the woman along with her mother came to be embroiled in a lawsuit with Park Central Hotel in Midtown where mother and daughter claim a valet swiped $80k worth of jewelry. An assertion that the hotel has assidiously denied.
The aspiring socialite has since been charged with grand larceny as a felony and criminal possession of stolen property.
At present it is not necessarily understood what tempted the aspiring socialite, whether there have been other instances of shoplifting and whether she will seek counseling for what perhaps may be troubling her…
Above image courtesy of gog, below image courtesy of gog