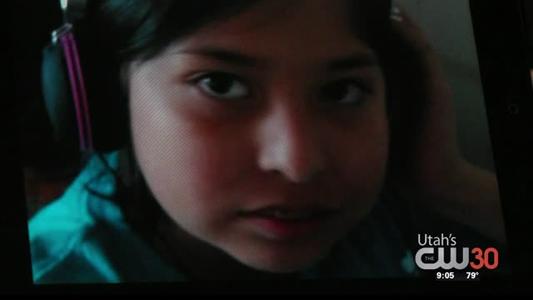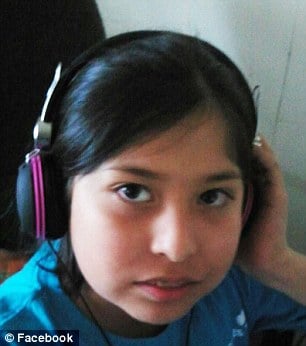 The body of 12 year old girl Kayley Vijil has been found less than half a mile from her home in West Valley City, Utah, Friday morning after being lured by a 15 year old boy.
The young girl's initial disappearance had led to the girl's mother searching for her daughter in the neighborhood, rushing to a local 7 Eleven around 1.30 am after the girl had failed to return home shortly after stepping out just before midnight. 
It wasn't until 3 am that morning that Kayley Vijil was found dead in a nearby pasture after police called in tracked her cell phone. The cell phone would not be found on the girl's body.
Police said that Kailey and the suspect had not been texting, and that the communication between them occurred at the door of her home.
The parents allegedly knew their daughter had left the house, but went out looking for her after she failed to return.
Authorities told that the 12 year old's recovered body showed signs of trauma.
Kailey Vijil's death came hours after a male teenager, who had recently been released from a juvenile detention center, came to the family home asking her to come outside to play – an offer which the girl's parents allegedly accepted. 
According to The Deseret News , the same boy had asked other neighbors, around Kaley's age, just 15 minutes earlier if they could help him find a pregnant cat. 
Responding to questions as to why the girl was allowed out late at night West Valley City Police Chief Russo said: 'One of the questions has been raised about why she was allowed to go out,'
'What I want to remind people this isn't about parenting. This is about a homicide. This is about a tragedy that has happened to a family and happened to a community….I believe a good natured child was fooled and unfortunately you know made a mistake that she paid the ultimate price for.'
He said that the girl had not been contacted by her parents since midnight. 
The teenage boy, who did not know the family well had been able to persuad Kayley to leave her home just after midnight. 
Since the girl's murder there have been other reports of the 15-year-old's alleged concerning behavior since being freed from custody, allegedly asking another neighborhood girl to come look at his fort in an abandoned house.
The boy is said to have also asked a five-year-old girl if she wanted to come out and play – ignoring two boys aged 10 and 12 who were in the house at the same time.
The 15-year-old was arrested at 1:30pm on Friday and is slated to be charged with murder as a juvenile. Because he is under the age of 18 his name has not been released by the authorities. 
The department say they had no prior dealings with him.
Since the boy's arrest, his family released a statement which told: 'Our hearts and prayers are with the Vijil family and may God comfort all families hurt by this terrible tragedy.'  
Authorities have since declined to comment on whether sexual abuse was involved in the attack on Vijil.
Authorities have not yet released a cause of death in the case and would not comment in specifics on the trauma Vijil suffered.
Police said that there was no information to suggest stabbing or gunshot wounds.