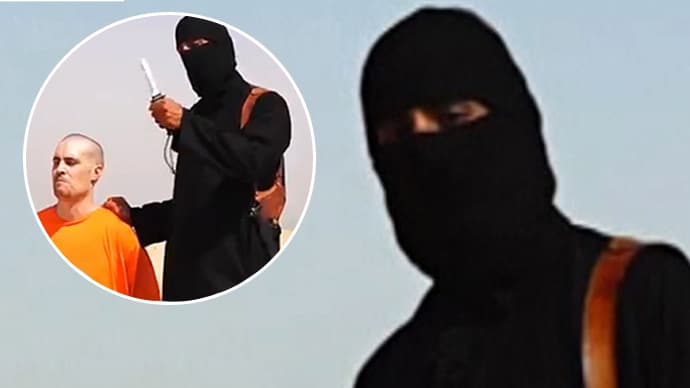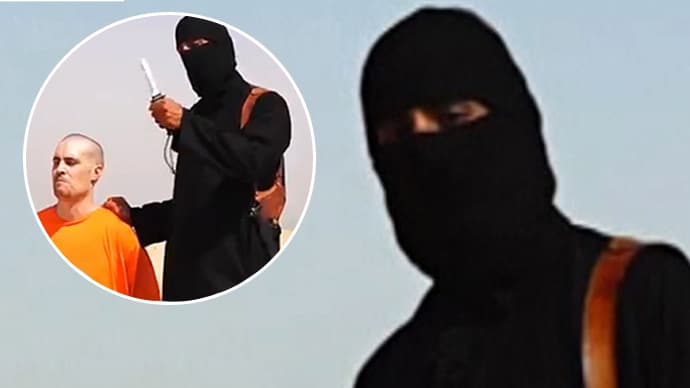 Questions are being asked since the unmasking of ISIS terrorist, Jihadi John's real identity, Mohammed Emwazi, 26, how the London based computing graduate was able to elude authorities after having been on their terrorist radar list and no fly list.
According to a report via the washingtonpost, Mohammed Emwazi, a recent university graduate from London's University of Westminster was able to travel to Syria despite previous interrogations and having been put on a M15 terror watch list, including a government list that forbade certain individuals from ever leaving the country.
Nevertheless despite UK efforts to monitor the Kuwait born man, Emwazi, also said to be known as Muhammad ibn Muazzam would manage to leave for the Middle East over three years ago, before grounding in Syria.
Prior to his departure, the Queen's Park, London man had been spoken to by police and security forces in Tanzania, including the Netherlands and Britain after having been denied passage to Tanzania and forced to return. 
How or why Emhwazi sought to make his passage to Tanzania was not necessarily understood.
The Londoner's unmasking as Jihadi John comes off the back of authorities' attempts to identify and locate the man who had been featured as the executioner on ISIS propaganda videos, beginning last fall.
In those videos, the man known who would ominously come to be known as Jihadi John would be featured talking into a camera before a wide angle view showing him executing his hostages, including British aid workers Alan Henning and David Haines, U.S. journalists James Foley and Steven Sotloff, and Japanese reporter Kenji Goto.
While efforts to locate the man's whereabouts have been underway since months, it would also be reported that Jihadi John's real identity had in fact been known to security services for at least weeks, probably months, but not made public because the priority was trying to find him.
Said to have one brother and two sisters, fluent in Arabic, Mohammed Emwazi first moved to Britain aged six from his native Kuwait.
The son of a minicab driver, Emwazi was raised in a middle-class family and occasionally prayed at a mosque in Greenwich, south-east London.
Upon graduating from university, in May 2009 Emwazi flew to Tanzania with friends 'apparently on a safari' – but was arrested by police upon landing in Dar es Salaam and sent back to Britain.
En route he stopped in Amsterdam, where he claimed to have been accused by an MI5 officer of trying to reach Somalia, home of the militant group Al Shabaab.
At the time, Emwazi claimed to have been harassed and intimidated by security services,  even complaining to the Independent Police Complaints Commission.
Emwazi would allege an agent from MI5 knew 'everything about me; where I lived, what I did, and the people I hanged around with' even claiming the organization attempted to get him to work for them.
Pertinent details regarding Mohammed Emwazi include:
He was the son of a mini-cab driver and moved to Britain aged six, having been born in Kuwait

He has three brothers and sisters and they all lived in a council flat in west London

MI5 apparently persistently tried to recruit him after he graduated from university

He claims counter-terrorism police arrested him in 2010 and put him on a terror watch list after a return trip from his native Kuwait where by then he worked in IT.

This was to stop him leaving Britain but he still managed to flee the country for Syria in 2012
Efforts to legitimately leave the UK after being put on a no fly list would lead to Emwazi meeting Asim Qureshi of CAGE, a British advocacy organization opposed to the 'war on terror,' civil rights abuses and erosion of due process in the fall of 2009.
Told Qureshi via the washingtonpost: 'Mohammed was quite incensed by his treatment, that he had been very unfairly treated.'
Qureshi has since stirred debate with his comments that Emwazi had in the end turned to radical Islam after being provoked and alienated by authorities.
Reiterated Qureshi: 'He desperately wanted to use the system to change his situation, but the system ultimately rejected him.'
The identification of Emwazi as Jihadi John comes after FBI efforts to identify the executioner after being featured in ISIS propaganda videos using various investigative techniques including voice analysis and interviews with former hostages.
Since revelations of Jihadi John's real identity, a spokesperson at the Islamic terrorist's former college would offer the following statement: 'A Mohammed Emwazi left the University six years ago. If these allegations are true, we are shocked and sickened by the news. Our thoughts are with the victims and their families. 
'We have students from 150 countries and their safety is of paramount concern. With other universities in London, we are working to implement the Government's Prevent strategy to tackle extremism.'
Offered Shiraz Maher, an expert from the International Centre for the Study of Radicalisation at King's College London: 'The fact he seems to be known to security and involved in a radical community fits the profile of what we're looking for in terms of the person who would be trusted by ISIS to be such a prominent figure.
'I think the fact he went out in 2012, which means he was a relatively early adopter, makes him someone who would've been there for a while and who would be trusted by the group.'
Since the release of Emwazi's name, The Guardian reports that 'strenuous efforts appear to have been made to cover his [Emwazi's] tracks on the internet.'
A Google search of the man's name provides no social media accounts affiliated with a 'Mohammed Emwazi.' A feat most likely the result of ardent contrivance as opposed to mere chance…
Next generation of ISIS video shows 5 year olds training learning how to kill
Pictures: ISIS mob drag three Syrian soldier corpses through streets
Video: ISIS beheads 21 Egyptian Christians in Libya.
Video: ISIS parades 17 Kurdish fighters in cages. Promise to burn alive
Video: ISIS execute Syrian prisoner shotgun point blank.
Video: ISIS behead man for witchcraft. Large crowd gather.
NSFW: ISIS burns captured Jordanian pilot alive video and photos
NSFW: ISIS throw man off roof for being gay then stone him.
NSFW: Female Kurdish freedom fighter Rehana beheaded by ISIS
How Jennifer Williams became the ISIS pin up girl. Blonde tattooed girl from Texas
Aliaa Magda Elmahdy, Feminist activist defecates and bleeds on black ISIS flag
 Video: Exiled Iranian women pose nude to protest against sexual oppression
#ISISmediaBlackout: James Foley beheading. Should the media blackout ISIS propaganda?
ISIS orders female genital mutilation in Iraq. Girls from 11 and up
NSFW: Why is ISIS posting mass killing of Iraqi soldiers?