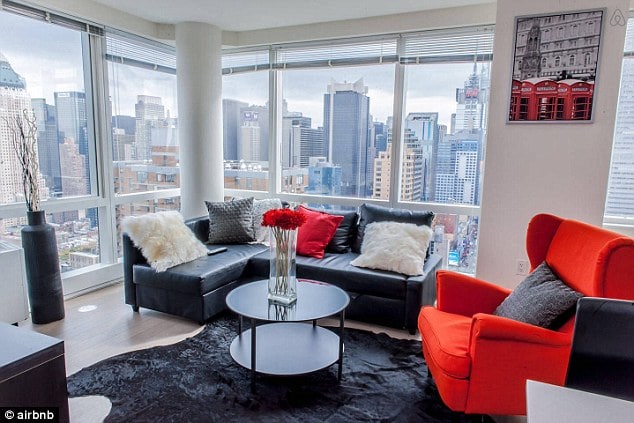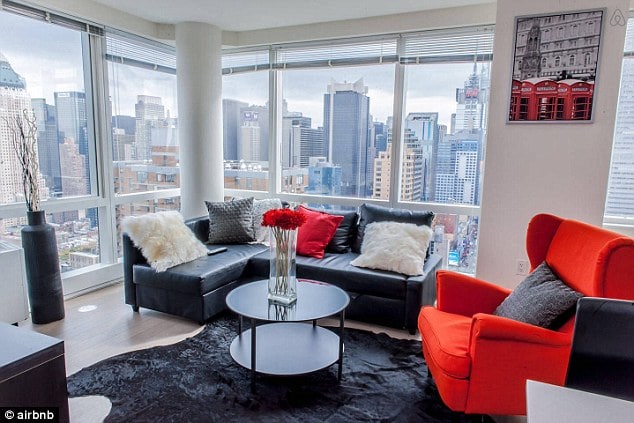 It seems there might be reason to fear for NYC rent controlled tenants who have been abusing their rent stabilized homes in a bid to mercilessly profit off market rates. Market rates that they are protected from paying, but happy to profit at others expense…
Case in point, Henry Ikezi, 35 who the New York Post reports has until the end of the month to vacate his Hell's Kitchen penthouse apartment after advertising it on Airbnb for triple he and his wife pay for to the chagrin of the landlord.
The mandate to leave the house comes after a Manhattan High court ruled that Ikezi had violated the city's rent stabilization code after listing the penthouse on Airbnb.
Paying only 2/3 of the market rate ($9000) at the 450 W 42nd Street rent stabilized 46th floor penthouse, Ikezi decided to take advantage of the discrepancy between what he actually paid and what the market bore by listing his corner unit penthouse for $649 a night, which equaling $18,172 a month – nearly triple what he pays in rent.
In his court ruling, Justice Jack Stoller, claimed that Ikezi was benefiting from marked-down rent because the building's developers had taken a tax exemption to offer some apartments at rent-stabilized prices. 
Rent-stabilized apartments can only increase in price year-to-year by a small amount, which is set by the city. 
Stoller ruled that as a result, Ikezi couldn't sublet the penthouse triple the price of what he pays in rent to his landlord. 
By law, a guest can stay temporarily as long as the permanent resident is living there for the duration of the stay.
Ikezi, who flips homes for a living according to the ruling, said this was the case for him and his family while tourists shared the space with them.
On the Airbnb listing, he wrote: 'I maintain an area in the unit at all times in accordance with state and city laws'. 
That however is not how Henry Ikezi's landlord, Related companies sees things, who has since dismissed Ikezi's claim that the Hells Kitchen abode was the man's primary residence after sources told that Ikezi used the penthouse as a way to pocket extra cash while residing in a million-plus dollar home in Jamaica, Queens.
Curiously during testimony, Ikezi would tell Justice Stoller, that he could not remember whether he had ever charged guests to stay in the apartment.
The ruling tells the post is the first to outright evict a tenant under rent controls without giving him a second chance, said Frank Ricci of the Rent Stabilization Association, which represents more than 25,000 landlords.
Reiterated State Sen. Liz Krueger: 'This decision reinforces what tenant advocates and I have been saying all along — almost all NYC residents who list their homes on sites like Airbnb are violating the terms of their leases and putting themselves at risk of eviction.'
Adding: 'The real culprit here is Airbnb, which makes millions by encouraging New Yorkers to violate their leases without even informing them of the risk.'
It remains to be seen how diligently Airbnb goes about mandating its clientele not abuse their rental agreements, especially with $304 million annual revenue at stake given the 35,354 NYC listings on the house renting site.
Of curious note it is not necessarily understood how Ikezi was able to qualify for the subsidized rent whilst also managing to be able to afford a million dollar home in nearby Queens.