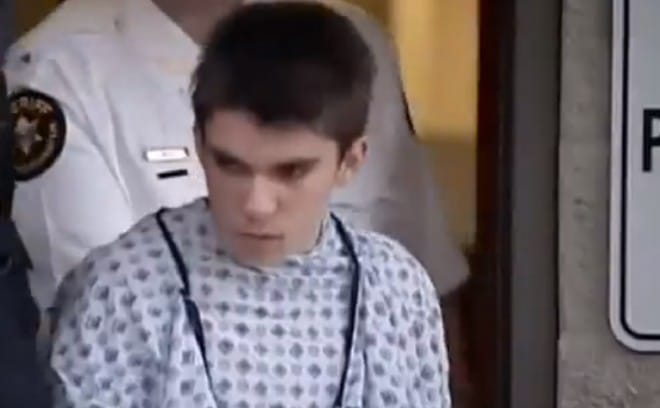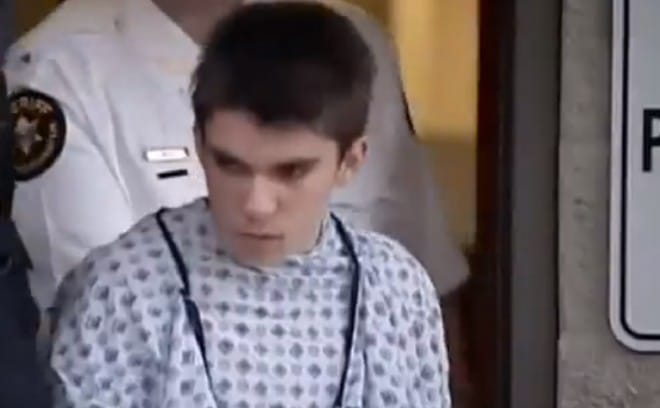 Was Alex Hribal bullied on Facebook the night before stabbings?
In coming closer to an understand as to what motivated Alex Hribal in stabbing 21 individuals at Franklin Regional High School, Pennsylvania, a freshman, Alicia Graham has told a student posted comments about Hriban on Facebook the evening prior to the rampage.
Told the girl via  WTAE: 'He was basically just calling Alex out, called him a "rat face" and said other rude things on his post,'
The post in question was deleted after the stabbing, but Graham said her friend had taken a screen shot of the message and later turned it over to police.
Hriban's attorney also alluded to 'bullying events' in his client's life that may have led to the school stabbing Wednesday.
Graham said she herself has been viciously bullied by classmates through text messages and on Facebook.
'They told me to kill myself,' Graham recalled. '[They] told me to cut my wrists and basically to die and just never come back.'
According to the freshman, after months of verbal abuse, the bullying turned physical when a girl lunged at her in the school cafeteria one day and proceeded to pummel her head.
Alex Hribal was described by students as a small, quiet boy who largely kept to himself but was not an outcast.
'He was never mean to anyone, and I never saw people be mean to him,' student Mia Meixner said. 'I never saw him with a particular group of friends.'
Did Alex Hribal threaten two students by phone moments before stabbings? 
Alex Hribal parents stunned. Was he bullied by rich white kids?
Does Alex Hribal have a history of mental disease? 
Was Nate Scimio's selfie out of line? Social media erupts 
Alex Hribal friend and motive: 'He's a shy guy who never gets violent.' 
Why did Alex Hribal go on a stabbing rampage? Victim of bullying? 
Sam King, Franklin Regional HS assistant principal wrestled knife out of 16 year old 
Nate Scimio pulls the alarm on Pennsylvania school stabber. Takes hospital selfie 
Why were 20 students injured in stabbings at Pennsylvanian high school? 
The above correlated with a recent telling via online forum, greatschools.org where one parent wrote of the community: 'It is definitely a rich, white school culture,'
Posted a student: 'The only way to fit in is that you live in a huge house and make over $250,000,'
Adds ominously the nypost: A motive hasn't been determined, but several students said Hribal was constantly bullied — and police are investigating a threatening phone call between the suspect and a classmate on Tuesday night.
"I'm going to f— you up," freshman Hope Demont told the Post Gazette of what the suspect allegedly warned.
Bullying was rampant in the school, according to previous postings by parents and students in online reviews.
Posted one individual on an online board: "Don't let your kids deal with the rich kids they will harass them till they can't take it no more."
In the interim, Alex Hribal's attorney, Patrick Thomassey, has told he is seeking a psychiatric evaluation and will seek to have his client transferred to juvenile court.