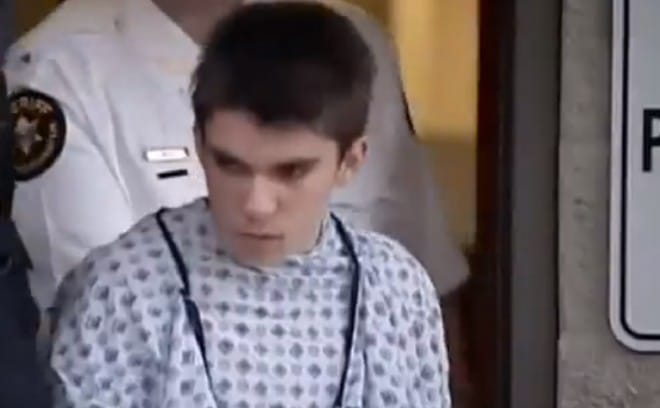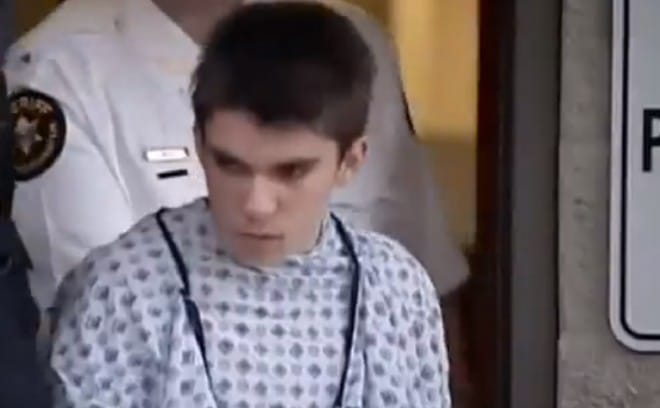 As authorities attempt to understand the motives behind Alex Hribal, stabbing 21 individuals, including 20 students and a security guard at Franklin Regional High School, Pennsylvania, questions are now turning towards Alex Hribal's parents.
To date the parents  have told they are stunned by their sons behavior and that they never saw 'this coming.'
Told Alex Hribol's father, Harold Hribol: 'My prayers go out to everyone who was injured today and I hope they recover as quickly as possible.'
The washingtontimes adds that Alex Hribal's parents send their condolences to the victims and families and that they are puzzled by their son's behavior because their son never shown any need for psychiatric treatment.
Alex Hribal was bullied on Facebook, the night before stabbings. 
Does Alex Hribal have a history of mental disease? 
Was Nate Scimio's selfie out of line? Social media erupts 
Alex Hribal friend and motive: 'He's a shy guy who never gets violent.' 
Why did Alex Hribal go on a stabbing rampage? Victim of bullying? 
Sam King, Franklin Regional HS assistant principal wrestled knife out of 16 year old 
Nate Scimio pulls the alarm on Pennsylvania school stabber. Takes hospital selfie 
Why were 20 students injured in stabbings at Pennsylvanian high school?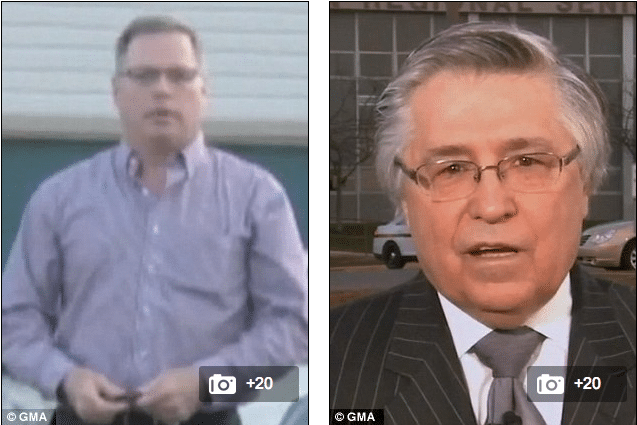 What is known is Alex Hribal lived along with his parents and younger brother Ryan in a well to do suburban cul-de-sac community (Sunflower Court in Murrysville).
'It is definitely a rich, white school culture,' one parent posted last year on greatschools.org. 'The only way to fit in is that you live in a huge house and make over $250,000,' posted another student.
Yet there are signs that the affluent community perhaps didn't necessarily take too well to Alex Hribal who although described as shy, clever and coming from a  good family was a little bit of center.
Told student Morgan Ritchey, who took two classes with Hribal, 'he was a little misunderstood.'
'I just always felt like he had a different side to him that nobody knew and it was, like, hard to uncover.'
Adds the nypost: A motive hasn't been determined, but several students said Hribal was constantly bullied — and police are investigating a threatening phone call between the suspect and a classmate on Tuesday night.
"I'm going to f— you up," freshman Hope Demont told the Post Gazette of what the suspect allegedly warned.
Bullying was rampant in the school, according to previous postings by parents and students in online reviews.
Posted one individual on an online board: "Don't let your kids deal with the rich kids they will harass them till they can't take it no more."
Offered a neighbor of the Hribals, Lori Renda: 'They're a very nice family,'
'They have two boys, Alex and Ryan,'
'I've seen him playing hockey,'
'He always says hello when you say hi to him.'
'It's very sad. There are a lot of people crying.'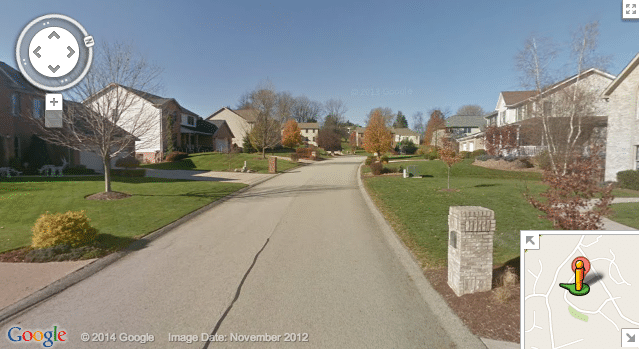 Nevertheless despite the assertions of rampant bullying, Alex Hribal's lawyer, Patrick Thomassey said he's unaware of any signs of Hribal's being bullied, adding that the teen's parents are shocked and horrified.
'They could not have predicted that this was going to happen,' he said. 'They don't understand how this occurred.'
Told Patrick Thomassey via The Daily Mail: 'He's a typical young kid. He's a B+ student. The family is like Ozzie and Harriet. They have dinner together every night,' 
'All the students liked him. He wasn't a loner. He worked well in groups, and this happened. So there's a reason for it — that's what I'm saying. And we have to get to the bottom of that.'
Offered another student, Jake who was Alex Hribal' lab partner in biology via huffpo: 'From what I saw, he was not bullied,'
'He talked to me and a couple other people, but he was really quiet around other people. He's really smart.'
Reiterated Thomassey by way of cnn: 'They (his parents) offer their condolences to everybody involved in this case. They're very upset. They did not foresee this coming at all,'
'This is a nice young man. He's never been in trouble.'
In the interim authorities have begun to search the Hribal's house in the hopes of gathering more clues whilst the Hribal family have declined to offer any public comments on the case.
And then there was this comment on the web that made me wonder:
Snipe & bicker all you want, but the Inferno of confusion in this kid's head did not appear overnight.
It took years to build up to this frenzy.
And if the parents had real communication with their kid, they'd have gotten him a shrink.
Just another set of parents, out of touch with their kid.
No mental health care, no communication, and then…BOOM!