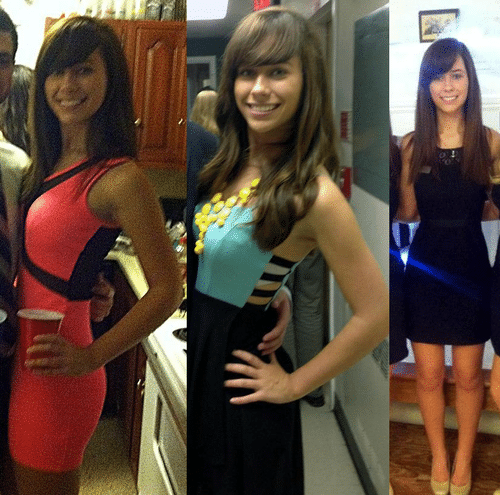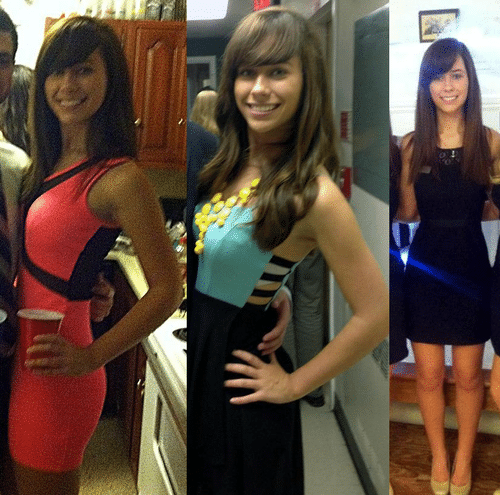 Oh really? Rebecca Martinson now offered porn gig with scoreslive.com
Wow! Rebecca Martinson is now offered a paid internship with the tabloids.
The world reacts to Rebecca Martinson's resignation.
Rebecca Martinson finally resigns from Delta Gamma Sorority
Rebecca Martinson's sorority Delta Gamma to lose its charter?
Rebecca Martinson of Delta Gamma sorority gets a Barbie video take too.
Michael Shannon gives the perfect Deranged Sorority letter reading courtesy of Rebecca Martinson.
Indiana University's Kappa Delta sorority attend make believe homeless party and make fools of themselves.
Rebecca Martinson has foul mouthed tweets too. More shit courtesy of Delta Gamma sorority's University of Maryland.
Identity of Delta Gamma sorority's University of Maryland freeky letter writer revealed.
Delta Gamma sorority's University of Maryland creepy letter will make you gush.
Indiana University's Kappa Delta sorority attend make believe homeless party and make fools of themselves.
Are you a Swug? Senior washed up girls who no longer believe in love (for now).
Delta Gamma sorority's Creep Letter from University of Maryland
Suzy Lee Weiss ivy league letter causes America to reflect on the misery of getting ahead.
Hmm here's some news hot off the press involving America's slinky debauched smutty sorority girl, Rebecca Martinson– University of Maryland have promised to punish her (member discipline).
Here's the letter that the University of Maryland's Delta Gamma president and executive director have just posted in response to last week's smutty and toxic letter that had all you sorority girls blushing in existential ennui:
You may have either read or heard about the inappropriate email written by one of our Collegiate members that was laced with profanity and directed toward her fellow sisters. While this is not reflective of this chapter or this Fraternity, many gossip sites have published it, shared it and gotten thousands of comments on it.
We want to make it clear that this letter in no way reflects the values of Delta Gamma as an International Fraternity or our chapter at the University of Maryland. The processes by which Delta Gamma handles member discipline are confidential, but we have a team of women working with the chapter to take all appropriate action including protecting, educating and supporting the chapter members in the aftermath of this event.
We appreciate all the notes of support, encouragement and offers to help as we work together to foster high ideals of friendship, to promote educational and cultural interests, create a true sense of social responsibility, develop the best qualities of character and to uphold and enforce our values.
Laurie Petrucce Roselle, President
Colleen McGuire, Executive Director
And then there was this response defending Rebecca Martinson that brought snorted tears up my 'cunty punty' nostrils:
As a formerATC it upsets me to see so much vitriol directed at the young lady who wrote this email. Lets recognize it for what it is …. the breakdown on the part of a young lady who was obviously charged with making Greek Week a success and whose chapter members were failing her. Was her language appropriate of course not. Did she make a mistake in not understanding that in the world we live in something like this could go viral of course! But She is still our Sister and was stressed out and trying to do her job for the chapter. She needs sympathy and caring — remember our oath of friendship… And we all can take this as as a lesson that nothing in writing is private anymore! Clearly the chapter as a whole needs help in handling Greek week and this one young member should not bear the brunt of all our criticism! But should receive our help and support.
above image found here