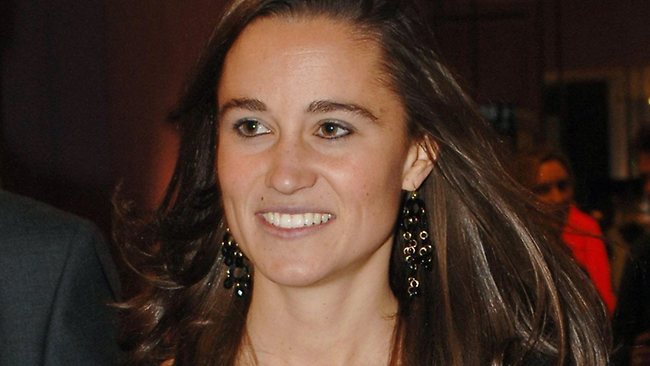 Oh my! Pippa Middleton and Ryan Lochte sit front row at Rebecca Minkoff Spring 2013 collection.
Happy birthday Pippa Middleton. But will you move to NYC?
A source close to London insiders has opined that Pippa Middleton may have been nudged to come to the United States and possibly move her for an extended period after a series of gaffes that embarrassed the Royal family, the most serious gaffe being being that of the Pippa Middleton gun photo incident which saw the socialite laughing whilst a party she was with pulled out what appeared to be a gun at a chasing paparazzo earlier this year.
Under the guise to promote a party planning book the socialite may be looking for a situation that will see her stay busy here in NYC whilst the grief (she left a position in the spring where she was meant to be working in party planning) she was involved calms down. Not that the behavior of her brother in law Prince Harryis helping matters. That said at least he gets to do penance by going back to the service
It's too early to tell yet how long Pippa will stay in New York this round and whether she's exploring possibilities of her coming back for an extended stay once a few kinks are ironed out or if a romance should suddenly bloom.
Time will tell….
Pippa Middleton is planning to hit New York Fashion week shows too
Oh my! Pippa Middleton attends US Open. But is she dating Andre Balazs?
Pippa Middleton hangs with Andre Balazs in NY. Embarrassed to be spotted…
Pippa Middleton arrives in the US. Is she dating Andre Balazs?
Pippa Middleton hangs out with Andre Balazs on Shelter Island, NY.