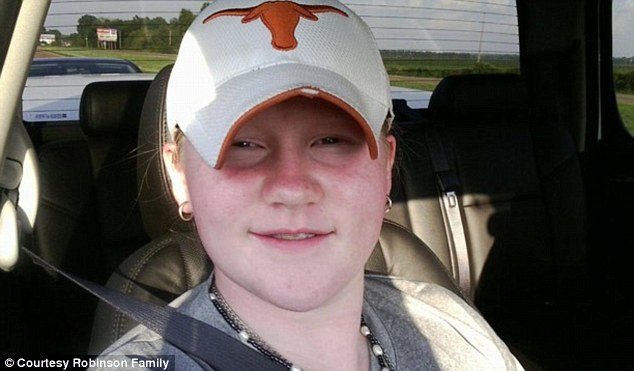 13 year old girl steals car and goes on thousand mile road trip to be with 12 year old internet boyfriend.
13 year old Beth Robinson's parents are now concerned that the 12 year old boy that she met on online and ran away to go and be with may not be who he says he is but rather a possible sexual predator after efforts to unmask his identity have failed.
The story first unfolded over late last week when the 13 year old took it upon herself to steal her brother's car and her mother's debit card in an effort to be with the 12 year old boy with whom she had believed to be in dialogue with.
Yet on her way on the 1000 mile plus trip from Texas to Tennessee police were able to identify the car that she was driving and return her to safety. That then led to the father agreeing to allow his daughter to meet the boy anyway. That of course is when things got eerie when the young girl and her parents suddenly could not locate the boy especially now that her story had made headline news and the address the boy had given out did not exist.
This in turn has devastated the 13-year-old child who now believes Dylan' could have been lying to her the whole time.
'Dylan' told her that he would even walk to her home in Cypress to see her, said that she could stay at his home in Hodgenville and said that his grandmother was aware of her trip."
'I'm starting to have my doubts. I'm really scared. I don't know what type of situation she would have found herself in,' said Tressa Robinson the girl's mother.
The sudden disappearance does raise questions as to whom Beth was actually speaking to all this time and whether she was the victim of either a cruel joke, in the lair of a potential sexual predator or perhaps still in the grips of a 12 year old boy who has suddenly at the first sign of trouble run away. Hardly the type of love that Beth thought she was running away for and unfortunately her first heart break lesson that sometimes love is all but an illusion or in this case manipulation….