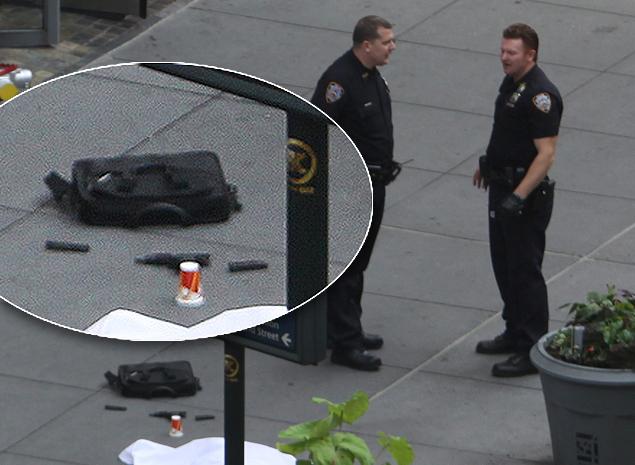 Jeffrey Johnson shot Steven Ercolino once in the head and then once again as he lay dead.
Jeffrey Johnson, Empire State building shooter was a lonely man who had no visitors and wore a brown suit every day
Jeffrey Johnson: Empire State Building shooter identified. Casually killed ex boss.
Empire State building shooting. Commentators react as gun law debate ignites.
Empire State building shoot out was the work of disgruntled fired co worker. Killed his ex boss.
Empire State Building gunman opens fire, kills 2, ten injured. Pedestrians were hunted.
How to settle a score…
As NYC adjusts itself to the horror of this morning's shoot out, dazed New Yorkers who have frankly seen it all are now crying out that it could have just as easily been them as they made their way to work during this morning's rush hour.
The unidentified shooter at first took aim at an individual who they had just had an altercation with outside the highly trafficed tourist attraction before remarkably then turning his gun on innocent bystanders who had no idea what had just happened.
Remarked one frazzled bystander who witnessed the shooting:
'The gunshots were like a movie scene, everybody running in every direction and you can hear the gunshots everywhere not knowing where to run,' witness Suzy El Ayoubi said on Twitter.
'Gunshots just flew over my head. A young man just died in front of me!' she added.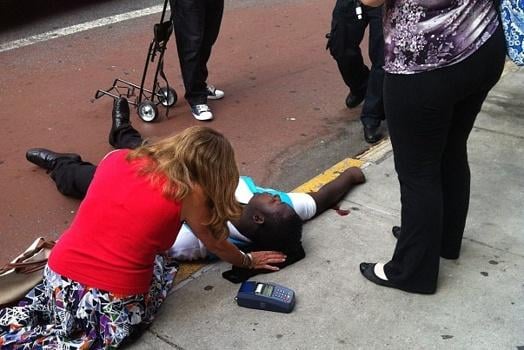 What is understood at present is that the shooter previously worked at a store inside the landmark skyscraper. But the nydailynews sheds more light as to how events unfolded:
The cold-blooded killer, who was fired a year ago, wore a business suit and was carrying a briefcase when he pumped a pair of fatal bullets into his victim near the 33rd St. entrance to the skyscraper, a witness told the Daily News.
The well-dressed shooter, after casually strolling away from the murder scene, was gunned down within minutes in a Fifth Ave. confrontation with the cops.
"There was blood on the sidewalk," said witness Rebecca Fox. "It was like a scene out of CSI, but it was real. I was literally shaking."
Seven other people were wounded, none too seriously, before the shooting stopped just after 9 a.m.
"The perp had a dispute with an ex-coworker," said a police source. "He shot him, and then he fired randomly."
And then this from the bostonherald which hints at the banality of the situation:
Queens resident Rebecca Fox, 27, said she saw people running down the street and initially thought it was a celebrity sighting, but then saw a woman shot in the foot and a man dead on the ground.
"I was scared and shocked and literally shaking," she said. She said police seemed to appear in seconds. "It was like CSI, but it was real."
At present many New Yorkers (including this author who was in the immediate vicinity on the way to the office) are asking how is it that they came to escape this treachery and how easily it could have just been them being shot had they walked a little faster or slower on their way to work this morning…