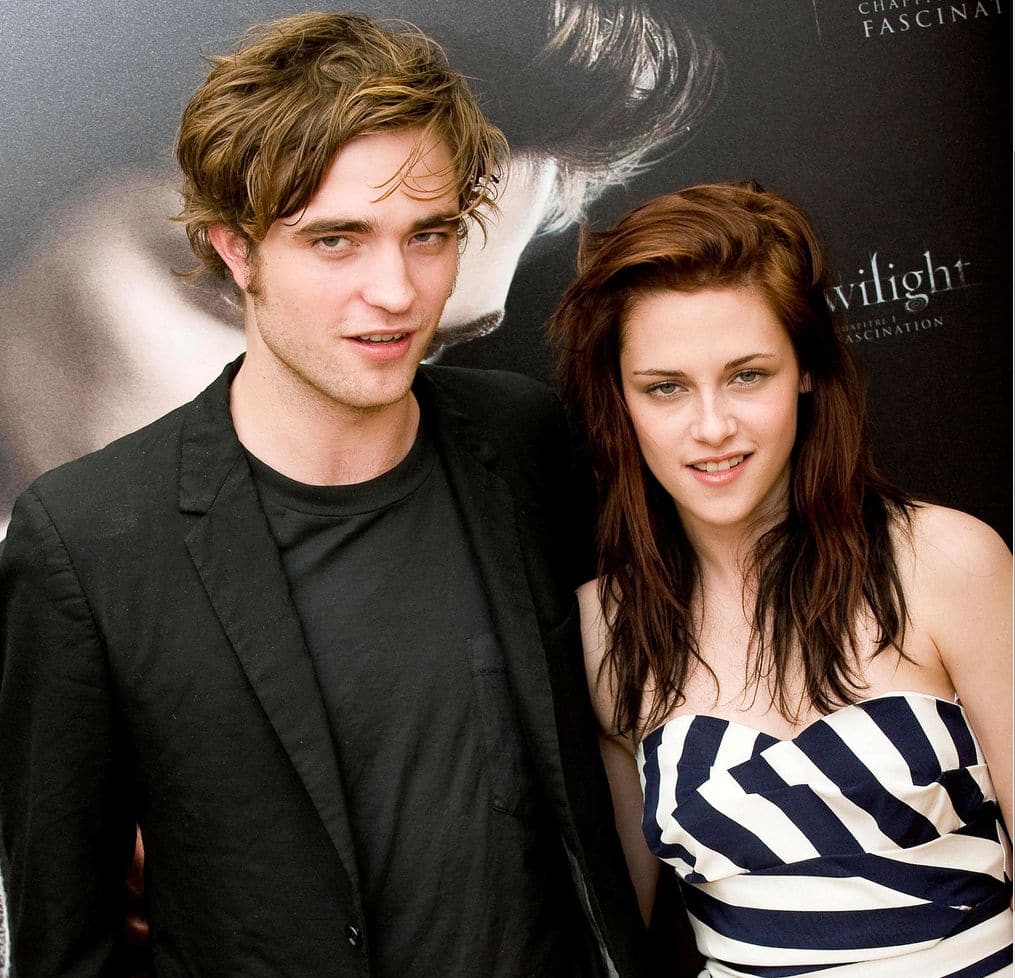 Kristen Stewart might be pregnant but she doesn't who the father is….
Kristen Stewart photos. Are the photos really just part of publicity set up?
Kristen Stewart and Robert Pattinson in custody dispute over their dog.
Kristen Stewart never had an affair says Liberty Ross' brother.
Should Kristen Stewart have to apologize about having sex or not?
Robert Pattinson is urged to give up Kristen Stewart.
Robert Pattinson seeking comfort over Kristen Stewart affair with strangers
Robert Pattinson death hoax surfaces.
Robert Pattinson refuses to do any Twilight promo appearances with Kristen Stewart.
Kristen Stewart affair with Rupert Sanders went on for more than 6 months says Liberty Ross brother.
Did Robert Pattinson's friendship with Emilie de Ravin inspire Kristen Stewart to cheat?
Twilight bosses are panicking now that Kristen Stewart and Robert Pattinson have called it off.
Kristen Stewart and Robert Pattinson only communicating via heated texts.
Kristen Stewart's lover Rupert Sanders is forgiven by his wife, Liberty Ross
Kristen Stewart begs Robert Pattinson to have crises talks in NYC this week.
Kristen Stewart receives death threats via twitter for being such a slut…
Kristen Stewart cheating scandal; Robert Pattinson wants man to man talk with Rupert Sanders.
Kristen Stewart parodied in Snow White cartoon after cheating on Robert Pattinson
Did Kristen Stewart actually have sex with Rupert Sanders?
Charlize Theron is furious with Kristen Stewart for having an affair with Rupert Sanders. Or is she?
Was Rupert Sanders fixated with the young ingenue Kristen Stewart because she reminded him of a young Liberty Ross ?
Heartbroken Robert Pattinson was getting ready to propose to cheating Kristen Stewart.
Liberty Ross claims that she had to raise the kids all by herself, husband Rupert Sanders never there in the first place
Twilight mega fan Emma Clark leaves a memorable youtube response to Kristen Stewart caught cheating on Robert Pattinson.
Did Kristen Stewart cheat on boyfriend Robert Pattinson with married director Rupert Sanders?
Kristen Stewart begs her boyfriend Robert Pattinson to take her back after cheating on him
Are America's sweetheart dream duo over?
It seems Kristen Stewart's public apology for cheating behind her boyfriend, Robert Pattinson's back hasn't done dick for her as the actor is said to have packed his bags today after the revelation that Kristen has being having behind the scenes dalliances with 'Snow White and the Huntsman' director Rupert Sanders.
Page 6 even hints that the actor may have known about Kristen's infidelity way before the public with assertions that witnesses saw the couple fighting backstage at Sunday's night's Teen Choice awards (kids can someone send me a napkin to wipe away the tears…?) days before damning photos of that bixch Kristen caught in the act.
It is said that Pattinson is utterly 'heartbroken and humiliated,' (I know Rob, we need to go out for a drink tonight and sort this shit out!) and has at present made himself unavailable for contact with his girlfriend of over 4 years. Bixch what were you thinking?! This is Robert Pattinson you cheated against? Have you seen that nigga's cheekbones?!! Hello, what's up?!!!
Some are surmising that Kristen Stewart may have had no choice but to issue a public apology after the actor purportedly shut down all connection with her and moved out, leaving the golden girl, America's highest paid actress in complete shock and disarray.
Time will tell if the couple will be able to get over this holy indiscretion or whether this is the straw that broke the camel's back (nay bail stack). Oh to be so young, so beautiful, so well paid and now so heart broken?! How will America ever forgive you Kristen for destroying our illusion in you?!