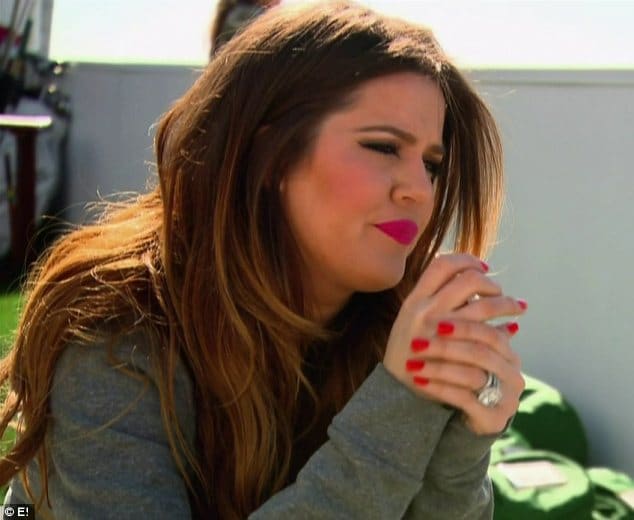 Will Khloe Kardashian find out once and for all if she is really Robert Kardashian's daughter and the legitimate daughter of a media whore clan?
It seems things have been getting uppity heavy for our heroine, Khloe Kardashian lately as rumors have begun spreading once again (yep show business folks) that she may not after all be a legitimate Kardashian, a fact that has many within the family wondering out aloud.
Kim phoned Khloe to make her aware that Robert's ex-wives were claiming Khloe's father, who was OJ Simpson's lawyer, had told them Khloe is not his biological daughter before he died.
The 27-year-old then turned to brother Rob for help, who made a cruel joke by pretending the pair's mother Kris Jenner had called a family meeting and admitted she had 'made a mistake as a mother'.
When Khloe became furious at the prank, Rob said: 'For you to think that you're not related to us – that's ridiculous.'
Oh dear! Could it really be and why are Kim and Rob being so mean to their darling sister? Can't they see she is part of the muck whether she is a legitimate fake or a real fake Kardashian. Could the Kardashian clan be angling to cut our Khloe out of future spoils or just trying to unsettle her for being too good looking?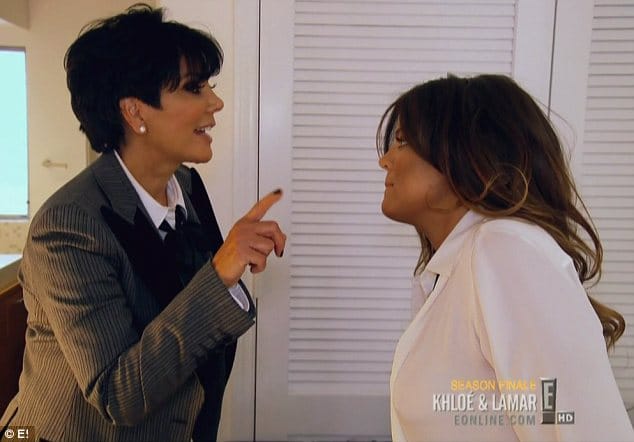 The next day, Khloe received a phone call from Kourtney, who told her: 'I was talking to Kim and we were saying why don't we just get a DNA test?'
Khloe fumed to the cameras: 'Why would my own sister even ask that?'
When she jetted from Dallas to Los Angeles for a photo shoot with her sisters, the rumours had clearly started to worry Khloe and she expressed her concern to Kim and Kourtney.
Khloe said: 'This whole thing weirds me out, freaks me out, it makes me feel really uncomfortable. It also kind of scares me, the what if, like what if I'm really not?'
Oh dear, please Khloe don't fret. I'm sure we'd all still love you if you turned out to be real or fake either way. There's no question in my mind that you are sweetness reincarnated.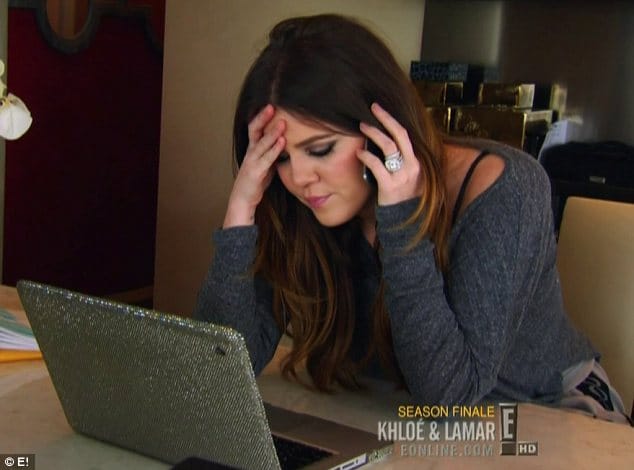 But not one for giving into gang pressure our Khloe stood her ground. Reiterating to the cameras the media whore offered:
'I am one million per cent comfortable with not getting a DNA test and knowing that my father is my father.'
Please baby Jesus let it be true!
However a preview for an upcoming episode of the clan's family show Keeping Up With The Kardashians suggests the brood decide to all take a DNA test to offer Khloe resolve.
Don't you wish you were a fake reality actress too? Or maybe just a fake human being? Or maybe you're just like Khloe- comfortable no matter what anyone anyone has to say to you….?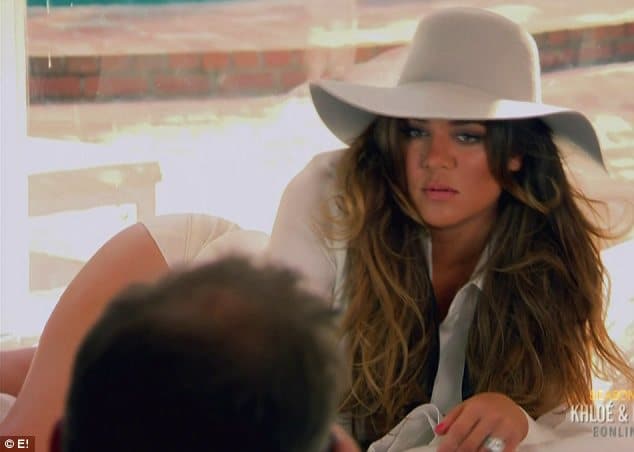 via dailymail.co.uk
My gosh! Khloe Kardashian loses 20lbs in 20 days. How did she do it?
Khloe Kardashian will make all you jealous bixches shut your mouths or else.
Khloe Kardashian would like to show you her double chin now that she put away her make up kit.
Tabloid vomit- Khloe Kardashian Pregnant?
The Khloe Kardashian feeding frenzy nearly causes Ok magazine to throw up.