'You bixches are damn disgusting!'
Oh dear what to say and what to think as the latest installment of 'I am a Kardashian living my very manufactured tawdry life in full view and get out of the damn way if you don't like it and send the paypal check here bimbo' revs up.
The newest chapter in our collective made to go chilli dog Kardashian drama this week involves accusations, gasp, wait for it kids, this is a real plot twister that (KK) Khloe Kardashian (isn't it cute that everyone's name starts with a K, hmm does cunt start with a K: K-U-N-T?) that KK isn't the legitimate daughter of deceased power lawyer Robert Kardashian. Confused? Don't be, it will all be sorted out before next weeks episode…
dailymail.co.uk: Khloe Kardashian took to Twitter to deny the shocking allegations made by Robert Kardashian's ex-wives, who claim he told them that Khloe was not his daughter. 
The 27-year-old reality TV star posted: 'The audacity you have to mention my father's name like this! Should be ashamed of urself! I let a lot of things slide but this one is really low… YOU ARE DISGUSTING! (yes you know who YOU are).'
You all know who you are? Hmm, kids I'm shivering. Who could our collective hero be referring to? Could it be Robert's jealous ex wives? Jan Ashley and Ellen Pierson, both ex wives of Robert Kardashian who are adamant that Robert whispered in their ear that Khloe (KK) isn't one of them. Oh the audacity!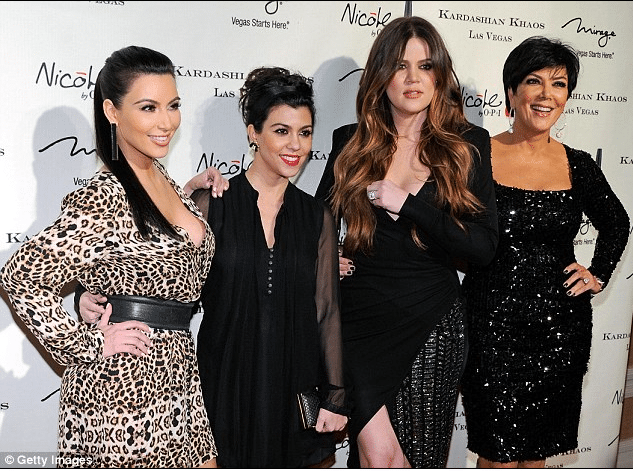 But here's the plot twister kids;
But while Khloe has slammed the allegation she has herself questioned if she was adopted on the family's reality TV show. 
Viewers of Keeping Up With The Kardashians did see her question who her parents were in an episode in 2009. 
The reality star wanted to prove she was not adopted and tested the maternity of her mother Kris Jenner.
Oh dear. Could it be true KK is really just an impostor? What will that mean to ratings? They should go up right? But maybe KK will have to be ex communicated too? Or maybe someone will give her own reality show- KK- an ex Kardashian looking for an identity to believe in revenge' I'd watch it, wouldn't you?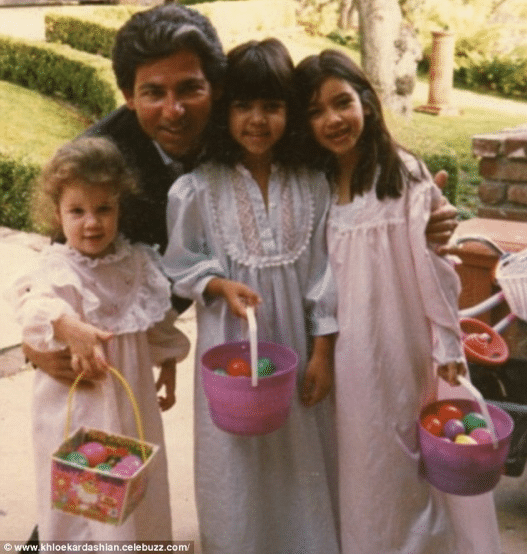 While she proved she was Kris's daughter she did not compare her DNA with her siblings to prove conclusively that Robert is her biological father. 
Oh dear, another missed opportunity. Or is it?
Khloe brought it up all the time. She looked nothing like the rest. She was tall, had a different shape, light hair, curly hair. Didn't look anything like the other three children.'
She said Robert, who is of Armenian descent, had told her that he and Kris were not sleeping together at the time Khloe was conceived.
'[But] he never would have considered a DNA test. He loved her very much. Robert did question the fact that Khloe was his,' Ellen said.
'Any normal man would if they knew their wife had cheated on him.'
Kids are you all following the plot twister. It goes something like this. KK one day dropped out of a stork's beak into Kris Jenner's laps and wanting to make Robert her sugar daddy husband at the time who she may or may not been sleeping with or maybe having an affair behind his back happy she announced that upon returning from getting diamond tressles for her porridge had conceived this magic child called KK. See it makes lots of sense if you pay close attention.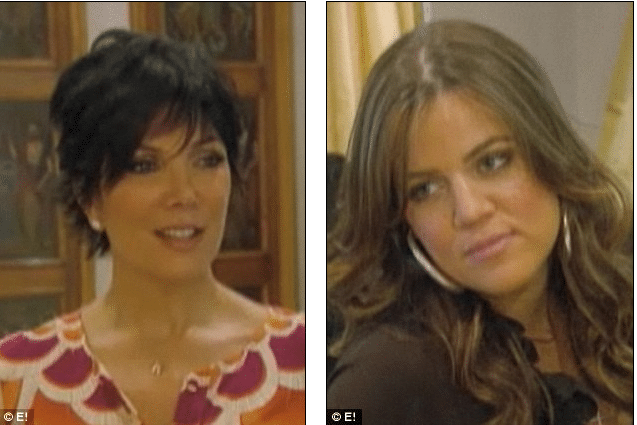 And now another plot twister:
Kris, 56, recently admitted in her new book that she cheated on Robert during their marriage.
Since Robert's death, Ellen had experienced financial difficulties, filing for Chapter 7 bankruptcy in 2010.
The home she and Robert shared in Indian Wells, California, was sold after going into foreclosure in October.
Kris remarried Olympian Bruce Jenner in 1991 and the couple had two daughters, Kendall and Kylie.
Bruce already had four children from two previous marriages: Burt, Casey, Brody, and Brandon.
Khloe is often talking about how she looks nothing like her sisters, and Kris has been quoted as saying people asked her whether she was 'the milkman's daughter' when she was born.
Milkman's daughter? Geesh why doesn't anyone pay attention here! Didn't we already establish KK is the daughter of a stork's beak?
The moral of the story? KK will forever be deprived of her desire to feel superior to her other sisters, she will grow a zit the size of a legion over her forehead and her make believe mom may or may not lean over to pop all the nasty puss out. Such are the horrid and lurid affairs keeping KK in deep ambivalence about herself until the next episode.
Don't you wish you were born from a storm's beak too?