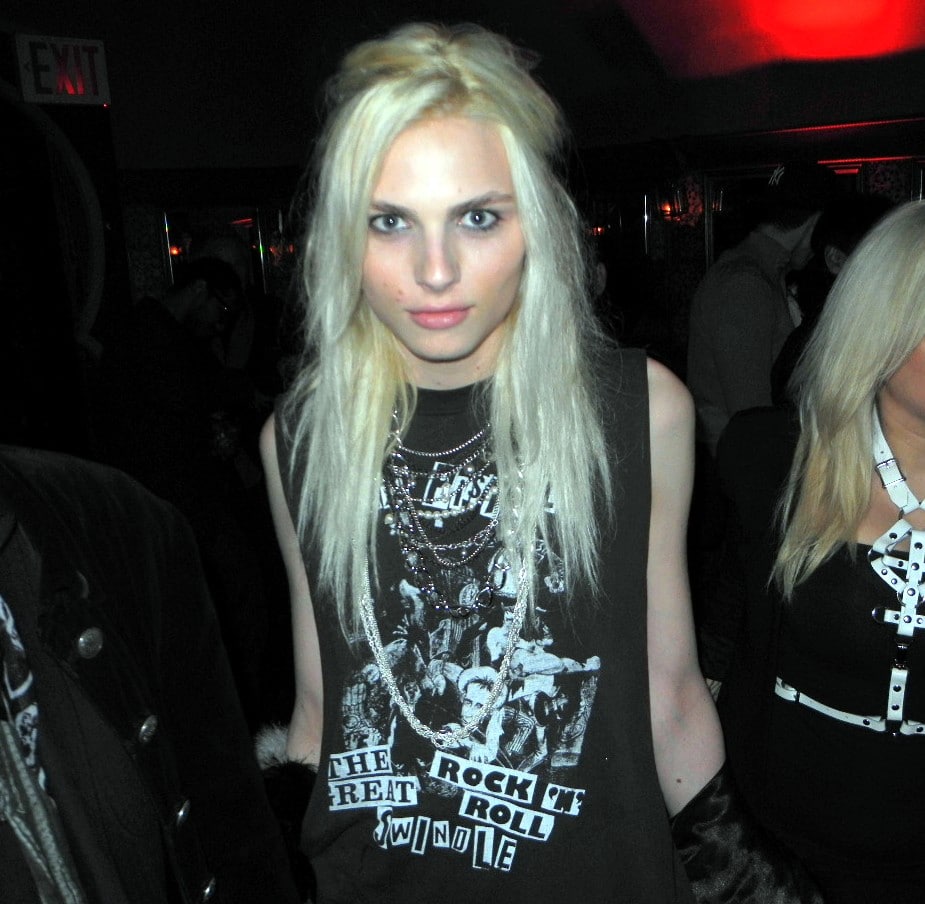 Andrej Pejic will always be a hawt bixch no matter what.
Thursday night saw Vaga Magazine (yes me too, I have no idea who they are) put on a soiree at once defunct SWAY nightclub which it seems is no longer defunct but back to swinging. Of course anyone who bothered to attend will tell you SWAY's hay day was back in 2000-2.
Never mind, cause who arrived to make one new found blogger, Ricardo Garcia judging by his new self promoting site redhot-society.com (yes the bixch is a faux publicist/socialite, but he's still my friend) wonder about gender identity was model du jour Andrej Pejic.
Andrej for his part (yes he's now complaining that he's become typecast, which is probably true…) has made a name for role playing back and forth from man (effeminate one of course) to women (even more effeminate). Of course that might be fine on the catwalk or on a magazine cover, but in person- it just played havoc with Garcia who had this to say:
Quite the show stopper I would say and as you can see from below, difficult to distinguish at first glance what is really being seen.
Then again isn't that was is exactly going on in the first place? A show. Either way I want you kids to take a long look at Andrej and when you are finished look for a screwdriver to poke your eyeballs out- that bixch is hawt, male or female, as gender identity really mattered anyway…