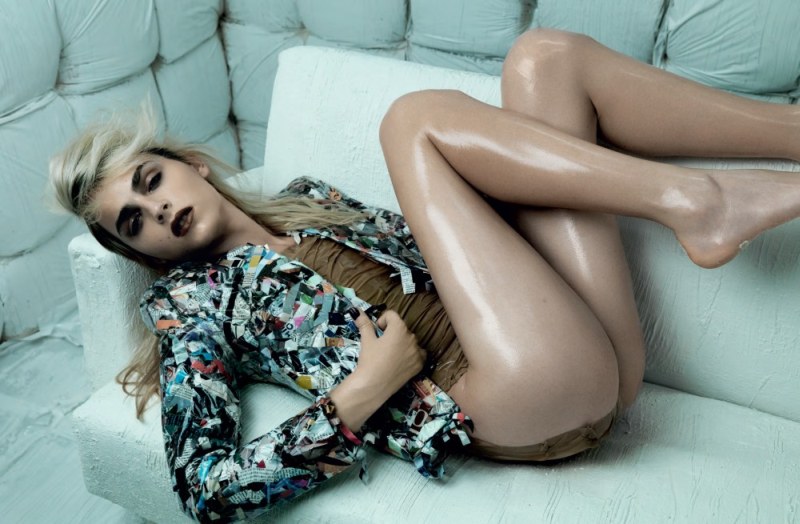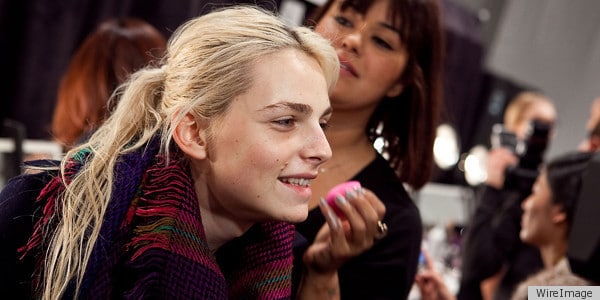 Isn't it time you smelt just as yummy as Andrej kids?
The rumors started milling about a month ago that androgynous model Andrej Pejicwas set to become the face of Jean Paul Gaultier's new perfume fragrance and guess what? It's actually come to pass.
The Aussie model barely 20 years old has in the last 2-3 ignited the imagination of the fashion world with his dexterous looks. Having been the only major model to appear as both a male and a female it appears that those at the helm of fashion are beyond smitten with the gangly youth who depending on the whim of the outlet hiring him can have him appear as a dapper lothario or a vixen slut that will make every self respecting woman bite her lip in anguish.
With respect to the Aussie model's new campaign for Jean Paul Gaultier, Kokorico (one can only hope it will sensationalize as much as the words roll off ones tongue) it has yet to be deemed whether Andrej Pejic will appear as a male or a female. Judging by his past collaborations with Mr Gaultier one can't help but feel that Andrej will be set up in a way to once again challenge gender perceptions. Of course the apprehension of which has also become a clever marketing ploy as the media plays the very public guessing game as to what expect from this latest collaboration.
With the ads according to WWD already shot last week it seems only a matter of time that we are all swooning and rushing to our boudoirs secretly wondering if we could ever smell as lovely as Andrej. Indeed…
Andrej Pejic is now a glamorous slinky society slut. What's new?
Andrej Pejic here he goes again- posing as a female on another women's magazine cover.
Andrej Pejic astounds once again with push up bra campaign
Andrej Pejic is the bride to be. Redefining masculinity…
Andrej Pejic has a new fashion mantle: Schön Magazine's Homme Fatale.
ANDROGYNOUS MODEL ANDREJ PEJIC EXPLAINS HOW HE IS FORCED TO DIET TO KEEP HIS 25 INCH WAIST.
WELCOME TO THE DISEASE KNOWN AS MANOREXIA. MEN WHO STRIVE TO LOOK LIKE MALE MODELS.
BARNES AND NOBLES DOESN'T WANT YOU TO BE SHOCKED BY THE ANDROGYNOUS STATE OF UNDRESS OF ANDREJ PEJIC.
IN SEARCH OF MY MASCULINITY IN A MODERN WORLD.
ANDREJ PEJIC- IN SEARCH OF A SEX CHANGE.
THE ARRIVAL OF THE SUPERMODEL AND TRANSSEXUAL FRENCH KISS.
THE TOP TEN HOTTEST GUYS OF NYC: 2010.