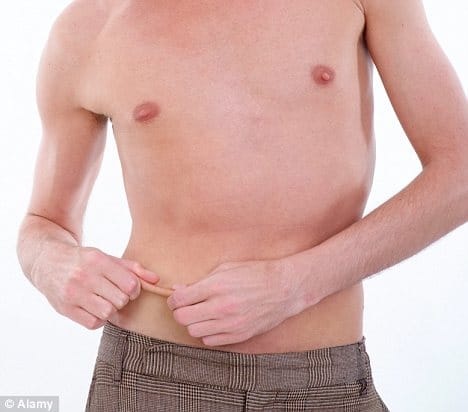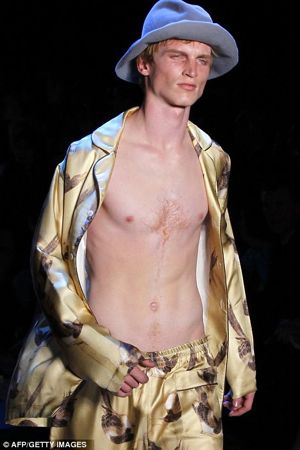 It seems to follow if we can have women who are anorexic, then we should also have men who are for a lack of a better word, are 'manorexic.' In both instances both the male and female are affected by eating disorders affected by their psychological feelings towards their self image.
dailymail.co.uk: The pressure to look like a male model is driving more men to develop dangerous eating disorders, experts warned today.
GPs have been warned to be on the lookout for the potentially fatal conditions, which include anorexia and bulimia, after a rise in the number of those affected.
Men may be reluctant to admit they have a problem as the issue has until now been seen as something affecting mainly teenage girls.
Medical experts blame the surge on an obsession with looking good by having bulging biceps and a six-pack stomach.
Bulging biceps and a six pack stomach? As a young man this author had the interesting experience as being one of those male models, but to be sure it was a natural inclination towards active sports as a healthy lifestyle that allowed a lean visage. But to starve oneself in the hopes of attaining such highly publicized figure seems almost contradictory. After all starving oneself hardly leads to lean muscle if the pictures accompanying this article courtesy of the Daily Mail can attest. Frankly these lads look like skinny runts in need of boot camp and a hearty meal. Assuming their model agent allows them.
NHS figures have shown a 66 per cent increase in hospital admissions in England for male eating disorders over the last decade.
A spokesman for the charity beat said the rise could be attributed to the struggle to attain a 'perfect' body shape.
She said: 'Sufferers can become obsessed with their weight or they can obsess over exercise and with how many calories they are eating.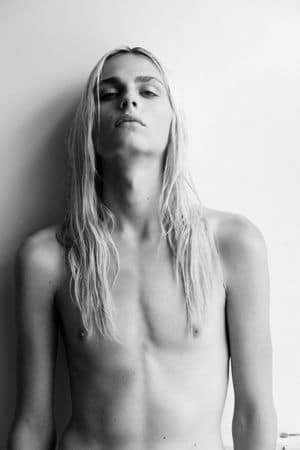 But why the obsession in the first place? What's changed all these years (I'm going back to the early 90's when the standard male model actually was ordered to have some brawn thank you very much)? Is it a desire to approximate female beauty, an idea that