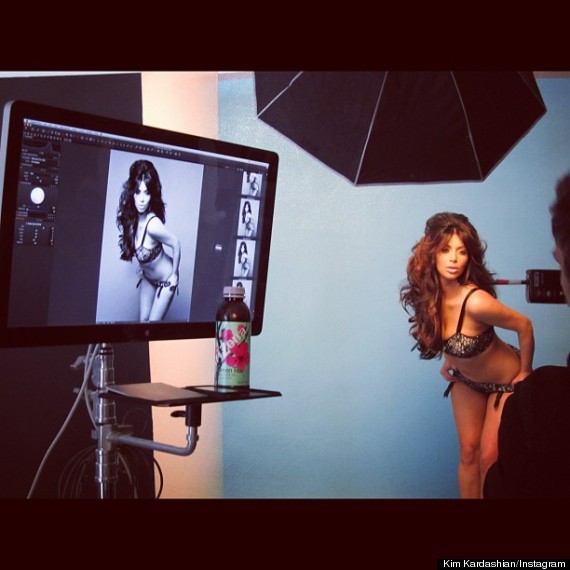 Kim Kardashian now reaches a million followers on instagram and the earth continues to spin…
Kids, this is a public service announcement to remind you that KK is still quite active this week. Last week it was her indulging in some romance (well that's what we are all led to believe) and some prescient back and forth bickering with her soon to be ex Kris Humphries who still can't get over he was duped. And of course who could forget our collective highness being flour bombed, which led to a one day spike in the sale of flour the world over.
With things somewhat slow to report on our collective media whore KK came up with a plan to pose like Brigitte Bardot and rock her thing in front of her camera. Of course there's one very clever deception to all of this. The camera angle is such that we are denied the visage of KK's heart beating for mankind, denied the visage of the angels cooing in the background, denied the essence of mama KK counting the dollar bills, denied the essence of meteorites spinning dizzily through the cosmos and of course denied the essence of her wonderful rump that is conspicuously missing…
Isn't it time you became a consummate media whore too?
Kim Khardashian refuses to give in and admit wedding to Kris Humphries was staged pay day
Kim Kardashian announces she will definitely press charges against flour bomber.
The Kim Kardashian parasitic business of money grabbing and how we fell for it.
Source claims that Kim Kardashian's marriage was arranged and that she hated making out with Kris Humphries.
Kim Kardashian bares new bikini bod as she hits Miami beach.
Kim Kardashian attends pre-Grammy party, disrespects Whitney
And this is why I'm dizzy today: Kim Kardashian just dyed her hair and tweeted about it.