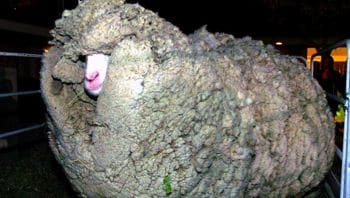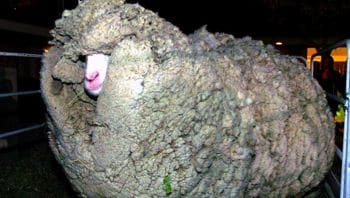 Will you be grieving for Shrek the Kiwi sheep this morning?
Alas, New Zealand's most famous sheep, Shrek who became a local star in 2004 had to be put down this weekend past due to his failing health.
What made Shrek a national icon, where it is said, sheep outnumber the general population of New Zealand of 4.3 million 10 to 1 is when Shrek was discovered holed up in a cave where he had been for the last 6 years, presumably to avoid the shearers who had come looking for him back in 1998.
Like most things unbelievable and fluffy, Shrek was overnight turned into a national icon and even got his own meeting with then NZ prime minister Helen Clark.
Upon being sheared, the merino gave up 60 pounds of wool, which is 3 times the yield of an ordinary fluffy sheep.
Reflects Shrek's owner, John Perriam:
"He had an unbelievable personality. He loved children and he was really good with the elderly in retirement homes."
A memorial service is being prepared for Shrek this weekend at the Church of the Good Shepherd.
Don't you wish you were just as loved as Shrek was?