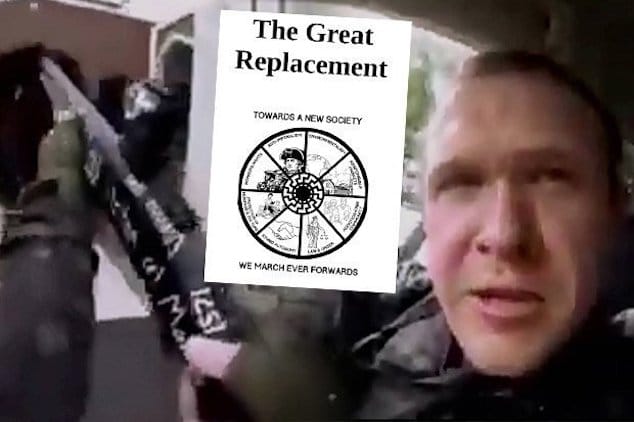 Christchurch mosque shooter, Brenton Tarrant manifesto: What motivated a gunman to go on a mass shooting spree at two New Zealand mosques that led to 49 deaths?
Forty-nine people have been killed after a gunman opened fire at two mosques in New Zealand's Christchurch.
Police have taken three people into custody, including the gunman who identified himself on twitter as Brenton Tarrant after worshippers were gunned down as they gathered for Friday afternoon prayers.
Forty-one people were shot dead at a Deans Ave mosque, seven were killed at a Linwood Ave venue, with one person shot at the second mosque dying in hospital. Another 40 odd people were injured. Local media reported the mass shootings taking place at 1.40pm (NZ time) on Friday.
It's understood about 300 people were inside the Hagley Park mosque for afternoon prayers when one of the shootings happened.
The 28 year old gunman live-streamed the shooting to social media, turning the camera on himself moments prior to carrying out the attack and sharing the video to Facebook.
Footage shows Tarrant walk up a path into the Al Noor Mosque. He walks through the front door and opens fire indiscriminately.
Video shows him firing into many rooms with a semiautomatic rifle, leaving bodies strewn on the floor as others run for their lives.
Whenever such brutality comes by a "Non-Muslim" whether its in #USA, #France or #NewZealand they term it 'Shooting', 'Deadly Violence' but why avoid calling it "TERRORISM"?? This terror attack happened in 2 Mosques.#NewZealandShooting #NZMosqueShooting #Christchurch #Terrorism pic.twitter.com/nO4YjQctai

— Ezio Odyssey (@OdysseyEzio) March 15, 2019
Video made by the killer while shooting muslims in mosque: Christchurch mosque massacre: 40 confirmed dead in terrorist attack; four arrested – three men, one woman pic.twitter.com/pgezgUwYio

— Naike Arif 🇸🇦 (@naike_arif) March 15, 2019
#BREAKING: Man who identified himself as Brenton Tarrant uploaded lengthy manifesto online before carrying out Christchurch, New Zealand shooting rampage https://t.co/3dwagifAuO pic.twitter.com/k4IIIa2Umy

— Matthew Keys (@MatthewKeysLive) March 15, 2019
Brenton Tarrant manifesto: 'The Great Replacement'.
Tarrant hailing from Australia, had traveled to New Zealand in recent days for the expressed purpose of taking out his victims.
Tarrant had been active on social media in the days leading up to the attack, posting a photo of the rifle he used two days before the attack.
He also posted photos of the military gear he wore in the attack and the magazines he used to mow down his victims.
In a 73-page manifesto, 'The Great Replacement' Tarrant posted online, the 28 year old shooter described himself as 'just a regular White man'.
The gunman noted he was born 'to a working class, low-income family … who decided to take a stand to ensure a future for my people'.
He will appear in court tomorrow morning charged with murder.
The gunman who worked as a personal trainer in NSW's Grafton — said he carried out the attack to 'directly reduce immigration rates to European lands'.
Australian Prime Minister Scott Morrison confirmed an individual taken into custody is an Australian-born citizen. He called him 'an extremist, right-wing, violent terrorist'.
The Christchurch mosque shootings has led to disbelief, with Sky News reporting Grafton town members were trying to come to terms with how a 'polite, well-mannered young man' came to find himself on a path that led to Christchurch.
He was a student at the local high school and went on to work at a gym, where his former boss said he regularly volunteered his time to train kids for free.
In April 2010, his father died suddenly of cancer aged 49, leading Tarrant to set off on a seven-year trip around the world.
It was at some time during this journey that former friends now speculate he was 'perhaps radicalized'.
𝐋𝐢𝐯𝐞: 𝐒𝐡𝐨𝐨𝐭𝐞𝐫𝐬 𝐀𝐭𝐭𝐚𝐜𝐤 𝐖𝐞𝐚𝐩𝐨𝐧𝐬 – Christchurch New Zealand Mass Shooting at Mosque
via @7NewsSydney#Christchurch #ChristchurchMosqueAttack #ChristchurchAttack #jacindaardern @jacindaardernpic.twitter.com/b4cIgTj1yI

— Kyle Andrew Brown (@kylemillennial) March 15, 2019
One of the shooters was named Brenton Tarrant

These are what were written on his mags and gun. pic.twitter.com/ELnty4weJq

— Z (@_Rephl3x_) March 15, 2019
New Zealand mosque shooter, Brenton Tarrant is a #MisguidedYouth.
He wrote "Kebab Remover" on his gun. He belongs to a low income family. Incidents from past shaped his ideology.
Time has come for the world to address the real cause of i-Terrorism before it creates more Brentons. pic.twitter.com/Gg6Egl402r

— ShankhNaad (@ShankhNaad) March 15, 2019
Brenton Tarrant manifesto: 'Avenging white man'.
The header photo on Tarrant's Twitter account shows a victim of the 2016 Bastille Day terror attack in Nice.
The famous photo by Reuters photographer Eric Gaillard came to symbolize the Bastille Day massacre when 84 people were killed by a truck ploughing into holidaying crowds.
Tarrant described his reasons for the attack as to 'show the invaders that our lands will never be their lands, our homelands are our own and that, as long as a white man still lives, they will NEVER conquer our lands and they will never replace our people'.
Tarrant revealed he had been planning an attack for up to two years, noting he decided on Christchurch three months ago.
He said New Zealand was not the 'original choice for attack', but described it as 'target rich of an environment as anywhere else in the West'.
'An attack in New Zealand would bring to attention the truth of the assault on our civilization, that no where (sic) in the world was safe, the invaders were in all of our lands, even in the remotest areas of the world and that there was no where (sic) left to go that was safe and free from mass immigration.'
Claiming to represent 'millions of European and other ethno-nationalist peoples', he said 'we must ensure the existence of our people, and a future for white children'.
The gunman described the attack as an act of 'revenge on the invaders for the hundreds of thousands of death caused by foreign invaders in European lands throughout history … for the enslavement of millions of Europeans taken from their lands by the Islamic slavers … (and) for the thousands of European lives lost to terror attacks throughout European lands.'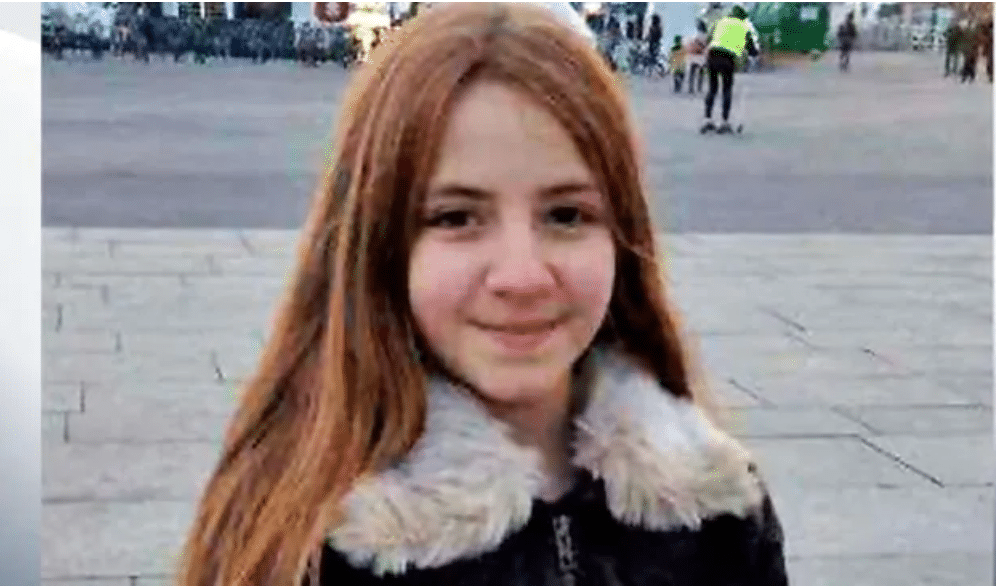 Brenton Tarrant manifesto: Inspired by recent terror attacks.
He also said it was to take revenge for Ebba Akerlund, the 11-year-old child who was killed in a 2017 terror attack in Stockholm.
In his manifesto, Tarrant described the Stockholm attack as the 'first event' that inspired him to commit the attack, particularly the death of the 11-year-old girl.
'Ebba (sic) death at the hands of the invaders, the indignity of her violent demise and my inability to stop it broke through my own jaded cynicism like a sledgehammer. I could no longer ignore the attacks.'
He said the attack was also inspired by a trip he took to France in 2017.
'For many years I had been hearing and reading of the invasion of France by non-whites, many of these rumors and stories I believed to be exaggerations, created to push a political narrative.'
'But once I arrived in France, I found the stories not only be true, but profoundly understated. In every French city, in every French town the invaders were there.'
In his manifesto, Tarrant described his childhood as 'regular' and 'without any great issues', noting he had little interest in his education and 'barely achieved a passing grade' at school. He said he earned money investing in Bitconnect, an open-source cryptocurrency.
Tarrant said he feels no remorse for the attack. 'I only wish I could have killed more invaders, and more traitors as well.' He also said there 'was a racial component to the attack' and described it as 'anti-immigration' and 'an attack in the name of diversity'.
He also said he will plead not guilty if he survives and goes to trial.
Posting on an 8chan forum, a user who identified himself as Tarrant announced he would carry out the attack.
'I will carry out and attack against the invaders, and will even live stream the attack via facebook,' he wrote, with a link to his Facebook page. 'If I don't survive the attack, goodbye, godbless and I will see you all in Valhalla!'
Many anonymous users responded praising him for the attack, with comments like 'Godspeed' and 'that video is so goddamn good'.
In the days leading up to the attack, Tarrant posted photos to his now-suspended Twitter account of what appears to be guns, ammunition and a military-style vest.
The weaponry is scrawled with references to ancient battles and more recent attacks against Muslims.
The writing also cites military leaders and refers to ancient battles such as the 1189 Siege of Acre and Ottoman Empire battles including the 1863 battle of Vienna and the 1877 battle of Shipka Pass.
The writing names Feliks Kazimierz Potocki, Polish noble and military leader in the late 1600s, Charles Martel, a French military leader from the 700s.
Tarrant also frequently posted links to articles about extremism in Europe, multiculturalism and previous terror attacks.