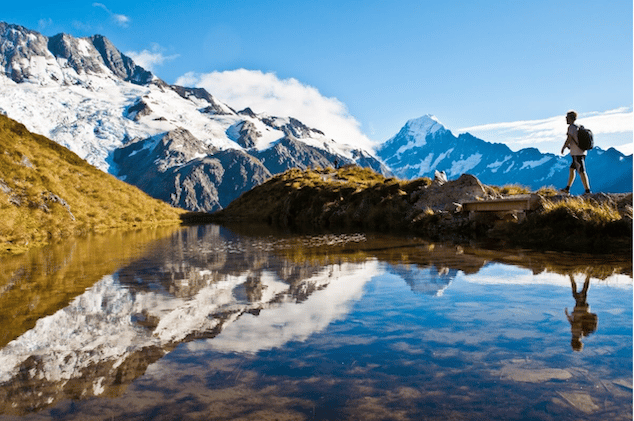 The top courses to study in New Zealand offering academic excellence along with offering students forays into ever growing career and job opportunities. 
We have searched for the best courses New Zealand to provide the most recommended ones for you to take based on their overall quality and their position in international rankings. The following is an outline of the most beneficial educational program that you may take in New Zealand:
Computer Science and Information Technology

 
These New Zealand classes are some of the most popular choices for students from other countries. Computer vision, cyber security, library services, broadband communication, interpersonal behavior, and software engineering are a few topics covered in depth throughout the courses. 
Because of the digitalization of everything, understanding computers and information technology has become an absolute need.
Business Management
Most overseas students who come to New Zealand for their education choose to major in anything related to business management. The hands-on experience you get from this class will give you the self-assurance to either revamp already established companies or launch your firm using the skills you learn.
You will have the chance to be in internships, study trips, and business contests if you choose to study Industry Management in New Zealand. Additionally, you will be guided through your project work and build a powerful network with business executives.
Engineering
It has developed throughout the previous several decades, which has led to the emergence of a wide variety of subfields within engineering. This includes genetic engineering, computer engineering, software engineering, mechatronics engineering, etc. The engineering programs offered at New Zealand's universities are housed in cutting-edge buildings.
Additionally, the class sizes are kept intentionally small so that instructors may give individualized attention to every student. Students are allowed to get practical experience by participating in internships. Generally, students attending one of New Zealand's universities access a comprehensive high-tech infrastructure and many research possibilities.
Tourism
Tourism which is in and of itself an entirely novel academic discipline, is becoming of the utmost relevance in our modern world. People take more frequent breaks from their job by engaging in activities such as traveling, camping, and seeing new nations and locations. 
Because of this, the tourist sector has been given a significant boost, resulting in several job openings for those interested in pursuing a career in tourism. It also considers recent developments in the sector and trains students to respond appropriately to such changes.
Hospitality Management
Along with tourism, management of hospitality is another business that is expanding at a fast rate. Students who enroll in New Zealand's Hospitality Management program have the opportunity to build professional skills, receive hands-on industry experience, and become better prepared to enter the workforce confidently. 
Additionally, students who enroll in this program will get training from highly experienced industry specialists who will provide them with in-depth industry knowledge.
Agriculture
Several of New Zealand's institutions have placed in the top 100 worldwide for their programs in agriculture and forestry. The programs emphasize hands-on education via participation in regular field trips to working farms, in-depth case studies, and excursions to research facilities. They are ranked among the finest available in New Zealand by QS World University Rankings.
Psychology
The study of psychology has expanded at an exponential rate during recent history. Because more and more individuals are emphasizing their mental health, it is undeniably one of the most lucrative industries to engage in business. 
Architecture
According to the QS World University Rankings 2020 for Architecture, the University of Auckland and the Victorian University of Wellington are among the top one hundred institutions worldwide. The studios and workshops that colleges offer might serve as the foundation for several courses.
Conclusion
If you want to study something you're passionate about, tailoring your course load to your interests is a great place to start. Knowing what you love to do and be sure of the path you want to take are both necessary.