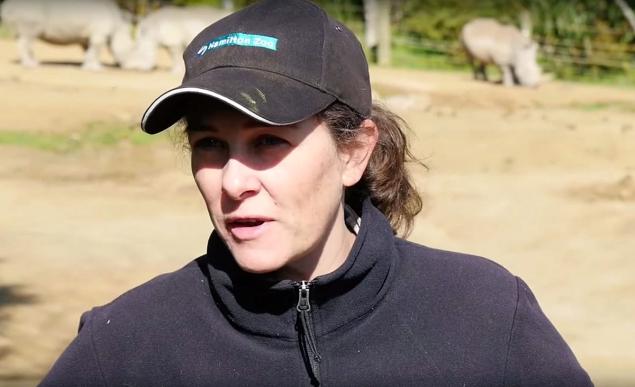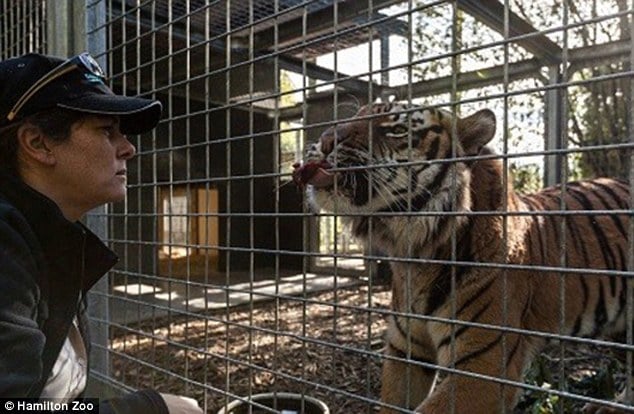 In the aftermath of New Zealand zookeeper,  Samantha Kudeweh, 43, being mauled to death by a Sumatran tiger, Hamilton Zoo zoo officials have told Monday afternoon (local time) against deciding euthanizing 11 year old tiger, Oz.
The decision comes after a Facebook page and Change.org petition were set up to stop the animal from being euthanized, saying that he doesn't deserve to be put down.
'Killed within minutes' Sacramento female tiger killed by mating partner at zoo
The Facebook page has gained over 11,400 likes, while the Change.org petition has reached over 19 000 signatures in support of saving Oz.
Reports the nzherald: Lance Vervoort, Hamilton City Council's general manager community, said although Samantha's death was a tragedy for the wider zoo family and international wildlife conservation community, senior zoo staff have ruled out euthanizing Oz.
Told the manager in a statement: 'We're aware there is a lot of interest and speculation around how we manage Oz now, and I want to assure the public and zoo supporters that he will not be put down,'
'Although there is an inherent risk for zoo professionals who manage big cats like Oz, there is no wider ongoing risk. There is no reason for us to put Oz down.'
Ryszard Pakla, Polish zookeeper mauled to death by Sumatran tiger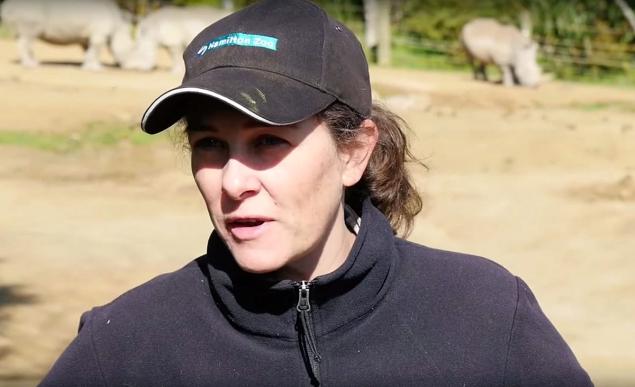 According to a report via the nzherald, the mother of two was mauled to death by a 250kg (550 pounds) male Sumatran tiger whom Kudeweh once dubbed a 'nice male' after entering the tiger's den and unable to find her way out after the animal suddenly turned on her.
While authorities have yet to determine how or why the Hamilton Zoo employee was attacked, there is speculation that Kudeweh was killed because she came across the tiger during mating season.
West Auckland vet Brett Christian told 3 NEWS Oz that 'we're in the middle of a breeding season and this is the time of year when cats are very territorial'.
Adding: 'They're in a heightened state. I wonder what the breeding situation was at Hamilton.'
The mauling comes after Oz was brought over from Auckland to Hamilton Zoo as part of a global plan to save the endangered species of which there are roughly 400-500 surviving in the wild.
The transfer led to Oz siring the birth of two cubs — Kirana and Kembali.
Told an elated Kudeweh at the time: 'This is a career highlight for me and the rest of the team involved. It's very exciting for the zoo and the species.'
Adding: 'They are confident little cats who are eager to explore their world. Oz is very experienced and he's a very tolerant and nice male tiger.'
Whilst Kudeweh was unable to escape the tiger's advances, New Zealand Herald reports that there had been previous close calls, including a situation in 2013 where  another zoo keeper walked into an enclosure with a Sumatran tiger and survived an encounter that could've become deadly.
In the aftermath of Kudeweh's death this weekend, the woman's family released a statement on the Hamilton Zoo website on Monday morning.
Speaking on behalf of the family, her colleague Catherine Nichols said the keeper with 20 years experience was 'respected globally as a talented, passionate and highly knowledgeable conservation and zoo professional'.
'Sam was a passionate conservationist, and today her family have recalled how as an intermediate school student she told her parents she wanted to work in the zoo sector,' Nichols said.
Mrs Kudeweh worked at Zoos Victoria in 2002 where she met her husband before moving to Hamilton Zoo in 2005. She was promoted to zoo curator in 2011 and was second-in-charge behind only the zoo's director.
In her personal bio she wrote that her 'favorite animal is the rhino but I also have a soft spot for whoever is behaving'.
She wrote that she loved interacting with other species 'one to one' but hated saying goodbye to animals.
Hamilton Zoo remains closed until Thursday. The Kudeweh family has thanked the public for support and requested privacy during this difficult time.