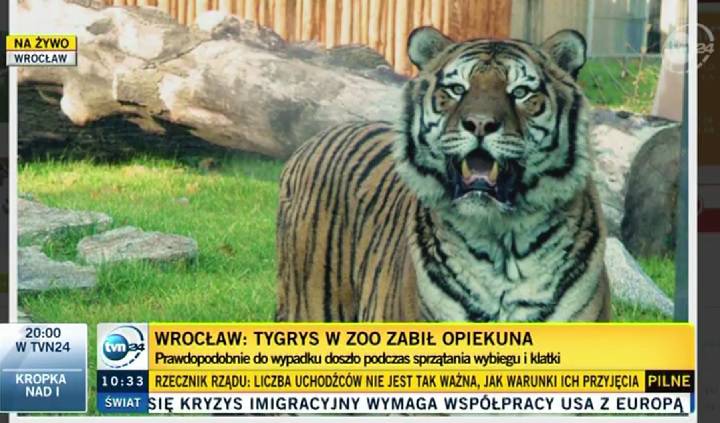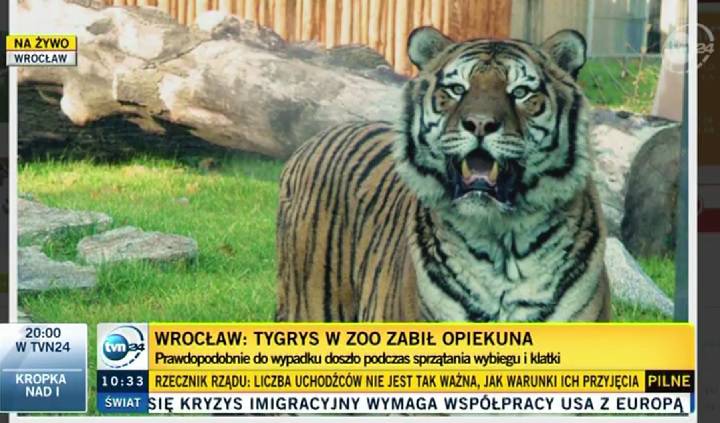 Ryszard Pakla an experienced Polish zookeeper has been mauled to death by a Sumatran tiger as his colleagues looked on early Wednesday morning.
It is believed the man, who'd had over 20 years experience working with animals died 'virtually instantly' after a rare breed of tiger attacked the zookeeper in Wroclaw Zoo.
According to local reports, the man's colleague was able to shut the gate housing the animal before it attacked him, telling that there was nothing to save the keeper.
Mr Pakla, 58, worked with the critically endangered animals since they arrived at the zoo in 2010, according to TVN24.
'He was a very experienced, very balanced and a good worker. He performed this routine job that he had done thousands of times before,' zoo president Radoslaw Ratajszczak was reported as saying.
Adding: 'It is the saddest day in my life.' 
The zoo, which remained open but with the enclosure taped off, insists the incident was not the tiger's fault, although it did not know what had caused the accident.
Radio Poland said the animals are usually locked in a separate area, but it appears that the keeper on duty failed to lock the door properly.
It has since been disclosed that the tiger should not have been in the run while it was being cleaned. How or why it came to be is yet to be necessarily understood.
The mauling marks the second accident to take place at the zoo in recent years: in 2003, a worker was dragged into a cage by a bear, which bit part of his foot off. 
The Sumatran tiger is a rare tiger subspecies inhabiting the Indonesian island of Sumatra. With a population of about 500, it is listed as one of critically endangered species. The Wrocław Zoo has a pair of these animals.
The zoo – which is due to host the annual meeting of the European Association of Zoos and Aquariums tomorrow – says it is working with the deceased man's family.
Prosecutors are investigating the accident. At present it is not clear whether the Zoo annual meeting will go ahead on Thursday.