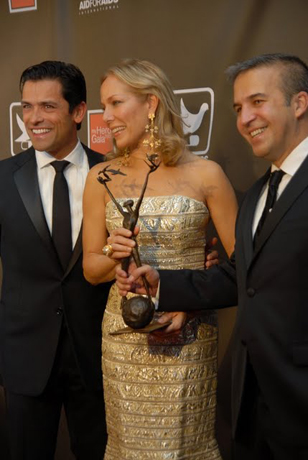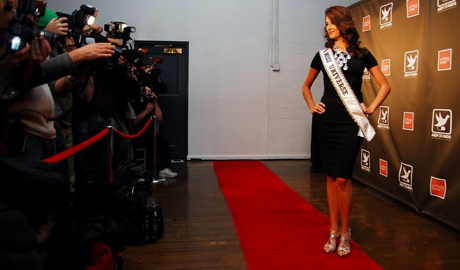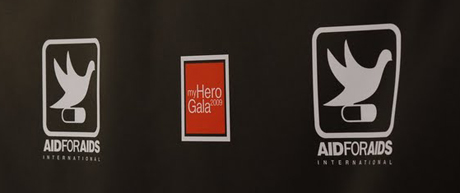 As promised the notorious Housewives of New Jersey will return for a second season, with all the right elements in place. In talking to housewife Jacqueline Laurita last night at the Aid for Aids 'My Hero Gala' Nolita she promised season two to be all we have hoped for. "There will a crash!" was the only hint she would disclose. Laurita is an avid supporter of great organizations. She recently gave birth at Chilton Memorial Hospital in New Jersey offering her spotlight to send them praise with how well they cared for her and her cherished new family member. Not to mention Danielle Staub, only housewife not in attendance, tried to steal her Chilton attention a few weeks later after an undisclosed stint at the same hospital.
Posing with Miss Universe from Venezuela (Vivian Fernandez de Torrijos), Narcisco Rodriguez, raised in NJ, was honored at the same event, which ties in our ongoing trend of New Jersians and Latin influx. The glam!
Kelly Ripa (another New Jersian, what's going on here?) was not in attendance to support her husband Mark Consuelos, also honored, but housewife Teresa Giudice and her bubbies assured me she loved Ripas impersonation of her, "It's the highest form of flattery." Table flipping, got it?
To help keep their name alive Dina Manzo mentioned the housewives and her will hold an even in Fairfield, NJ on December 6th to pose with fans for holiday pictures.  Got that? To take pictures with them for your HOLIDAY CARD.  I mean I wouldn't mind dabbling in that idea myself for comedic purposes, assuming I ever made it as a real housewife too!
A stellar event and congratulations to the Aids for Aids International Award committee.