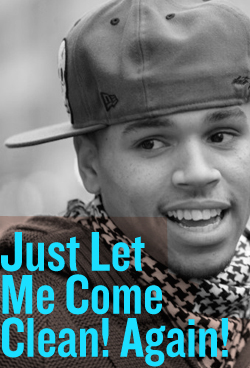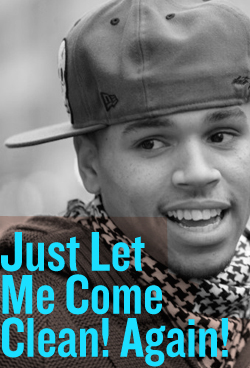 Although the infamous "beat down" of Rihanna by Chris Brown occurred earlier this year, the balloon of drama and excitement still hasn't completely deflated.  Earlier this month, Rihanna finally broke her silence when she was interviewed by Diane Sawyer. We didn't receive much more information that we already didn't know— amazing how accurate our media sources are these days— however, she succeeded in placing the final piece of the puzzle to display herself as the victim of an unnecessary attack.
We've already seen and heard Chris Brown's attempt to force the fact that he's not a monster down our throats, ranging from personal videos, to blogs, to interviews. Yet, it seems as though he still thinks he has a chance of winning back the majority of his fans who left him when this incident occurred. Unfortunately for him, it seems as though no matter what happens, whether he saves another person's life or creates the cure for AIDS, he will still be the bastard who beat up America's favorite singing sensation. Alas, it seems as though no one has told him. He is set to appear on ABC's Good Morning America to once again give an interview and "come clean."
How much more can he say to add to the already doomed career of his? I guess we'll have to sit back and watch him on his train ride to nowhere. With his new album called "Graffiti" coming out soon, let's see his Lady Macbeth-like attempts at getting that damned spot out— (out, I say!).
Perez Hilton
Beat-Her-Down Won't Sing On GMA!