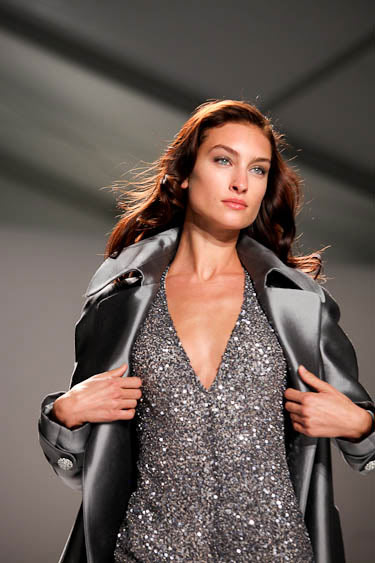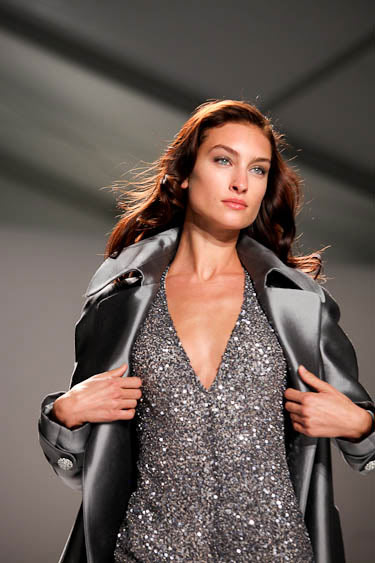 Pamela Roland's collection at Bryant Park has been for the most in recent years geared to the smart office girl, excuse me- liberated working woman. That said, Roland went for a dare this Tuesday when she presented her collection. Sending out her girls in form fitting pieces, fluid beaded gowns, metallic leggings and vests, low cut bikinis (which had this author gasping) one couldn't help but think that Roland had now started designing not only for the smart office girl but also the frisky office girl, or rather the slinky woman about town.
With light clean fabrics, lavender chiffon,floral pastiche,  trim coats with upturned collars, fitted beaded tuxedo jackets just to name a few Roland showed off a versatile collection that should appeal to the modern day woman.  At once convivial for the obligations of the modern day office and professional outings, Roland assuages some dynamism with striking evening wear, metallic jackets and ruffled reather/floral accessories. That with models that seemed to be enjoying the clothes and the dabbling of a clean line into some dare we think Ms. Roland will remain a mainstay of the modern day woman, assuming class with kink go hand in hand…
Go to Scallywag's Photo Gallery.