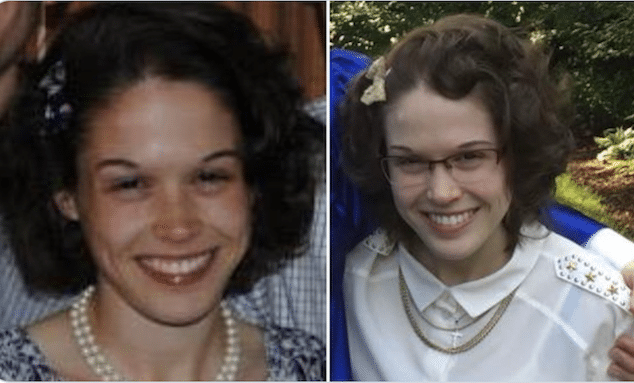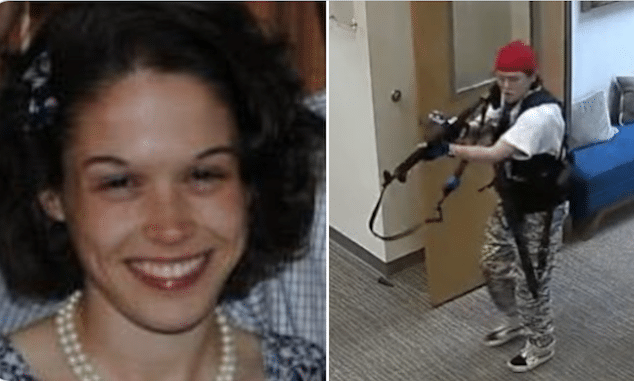 Audrey aka Aiden Hale Nashville Covenant shooting suspect may have resented religious Christian school where they previously attended school before going on to become graphic designer and embrace their transgender identity. 
The Nashville shooting suspect who stormed a private Christian school on Monday, killing 3 children, 3 adult staffers before being fatally shot by policee may have been motivated by their resentment of being forced to attend the religious school as a youth. 
Audrey Hale, 28, also going by the name of Aiden Hale was a former student at The Covenant School, and placed there as a youth by her 'religious parents.'
During a press conference, Nashville Police Chief John Drake said Hale who was biologically born as a female identified as transgender, though police referred to her as a woman.
It's unclear whether Hale identified as a man or woman and investigators are looking into whether her gender identity played a role in the school mass shooting.
A search of Hale's Nashville home turned up a manifesto, as well as detailed maps of the school. A regard of Hale's Linkldn identified them working as an illustrator and graphic designer and having attended art school. 
VIDEO: Nashville police chief confirms Audrey Hale identifies as transgender, suggests her trans identify motivated the killings: "We have a manifesto … and a map of how all of this was going to play out." pic.twitter.com/Mss0FPqnUn

— Tom Elliott (@tomselliott) March 27, 2023
School killer, Audrey Elizabeth Hale is seen stalking corridors armed with guns during an attack which left six other people dead.

Police release footage showing the former pupil entering the school and walking around, while alarms flash.https://t.co/h8XHSp9DGq pic.twitter.com/5OCMxr7kBR

— Sky News (@SkyNews) March 28, 2023
Resentment of being forced to go to religious Christian school
Asked what may have motivated the deadly shooting, Chief Drake pointed to the 28 year old possibly bearing resentment at the strict Christian school which shuns same sex or alternative gender identities.
'There's some belief that there was some resentment for having to go to that school,' Police Chief John Drake told NBC News' Lester Holt Monday evening. 'Don't have all the details to that just yet and that's why this incident occurred.'
Hale according to reports was identified as a good student, who went on to study at Nashville's Nossi College of Art and Design in 2022.
Hale's mother, Norma Hale, worked as a coordinator at a local church and posted about religion frequently on Facebook.
She also gushed about her two children, Audrey and her brother Scott, regularly.
Drake said while Audrey targeted Covenant, 'she targeted random students in the school … whoever she came in contact with, she fired rounds.'
Perhaps ironically, Norma, who appeared to be a strong gun control activist wrote on her Facebook page, 'So important! Keep Guns Out of School' on March 8, 2018, following ongoing debate over access to guns after the Sandy Hook massacre in 2012.
The dead included 9-year-olds Hallie Scruggs, the daughter of the school's pastor; Evelyn Dieckhaus and William Kenney — and adults Cynthia Peak, 61; Katherine Koonce, 60; and Mike Hill, 61.
Koonce was the academy's headmistress.