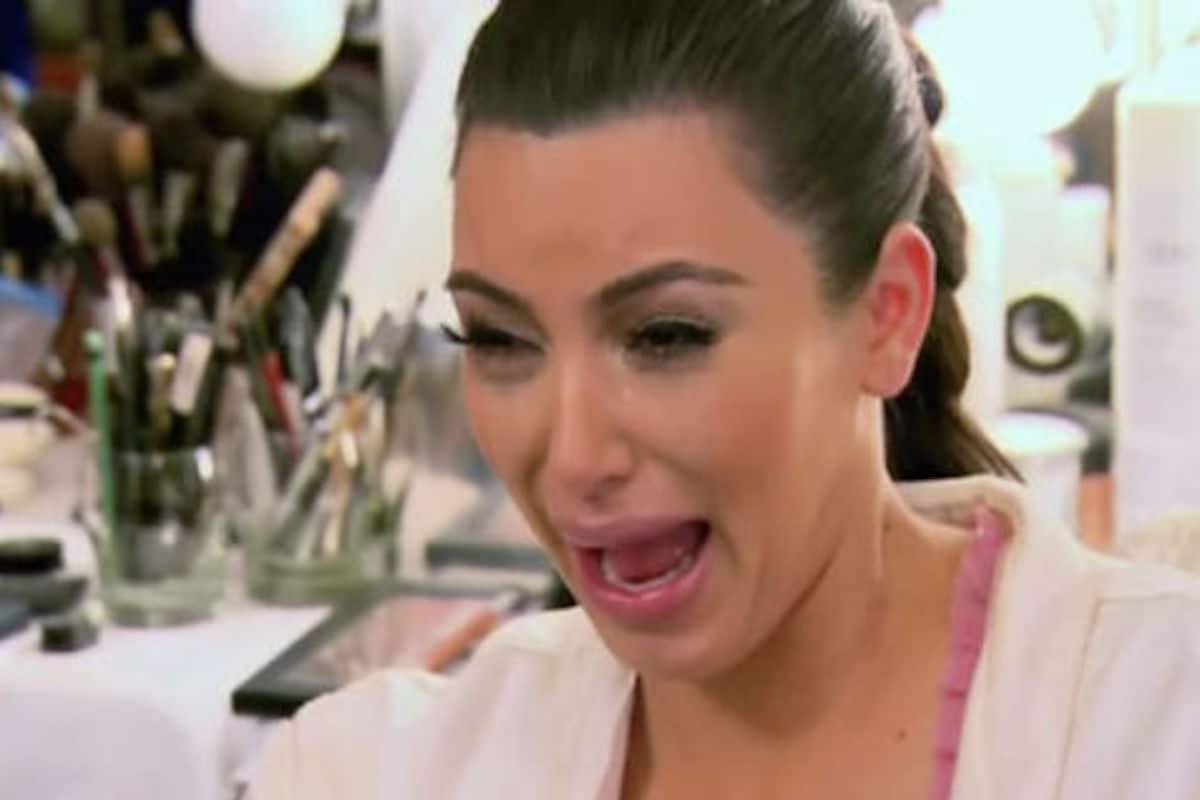 Celebrities attend March for our lives, only to undermine gun violence movement. How Hollywood and liberal elite coopted yet another activist movement as their own.
Celebrities tend to remain apolitical in the face of shifting mores in American society, but that has been a shifting paradigm in recent years as Hollywood has sought to 'signal' its virtue and portray a kind of symbiotic binary with their followers and fans. Most of whom are forced to contend with the real life terrors and vulnerabilities that plague society, up close, under school tables and bolted doors as disenfranchised individuals pound bullets in their direction….
With just on 800K individuals congregating Saturday at Washington D.C (and other satellite cities across the US) for the 'March for our lives,' moment demanding gun control restraint, also in attendance were a swath of celebrities who one senses were advised by their publicist to make sure they were also in attendance.
From the recent #metoomovement lambasting sexual assault and harassment (never mind a number of heads rolling simply on pure accusation without the necessary burden of proof) and last year's Women's March (also outflanked by a dizzy supply of available celebrities), Saturday's march was also another impressive showing of alpha types who made their selves known.
Which is not to say that celebrities can never appreciate and relate to the percolating unease of combustible violence in everyday life in America, the vulnerability that anyone of us can be gunned down going to the post office, church, nightclub, school– the reality is that most celebrities almost never have to experience the real world the way most of us have to.
Their million dollar status ensures them a gated community existence, sturdy bodyguards and villa views, least afforded to those more vulnerable in society who are forced to confront the dystopia of the disenfranchised, maligned, disabused, malcontent and gun loaded up front.
Nevertheless they were there (unlike President Donald Trump who took the piss out of activism by choosing instead to fly to Florida for a round of golf….), lending their name to the the #neveragain movement (while at the same time using the movement to lend a hand to their name) orchestrated by the survivors of February's Parkland School shooting. 
Spotted preening for the cameras (over and over and over) was reality faux star, Kim Kardashian and her 'yes' sometimes rapper mogul husband, Kanye West. Also in attendance was actor/activist George Clooney and his human rights lawyer wife, Amal Clooney (who to their credit were very kind to donate $500K to the cause).
So he moves to Europe. Open borders. Don't feel safe & moves back. Fights for gun control & open borders here. But live surrounded by security cameras & a wall. And on top of this he wants to save the kids & is pro abortion…trying to understand…?https://t.co/bKezJQWP3y

— ?? Hanna ?? (@polishprincessh) March 24, 2018
George Clooney wrote a letter to the Parkland liberal students running around yelling about guns saying they make him proud of his country again.

Of course an elitist Hollywood liberal is proud that people are demanding gun confiscation. Our military doesn't make him proud??

— Mike (@mike_Zollo) March 24, 2018
Celebrities attend March for our lives: No shortage of big names to 'lend their name'. 
Also seen making the rounds (and to be sure, we at home were reminded that they were indeed making the rounds thank you very much!) included NBC 'liberal' late nigh host and comedian, Jimmy Fallon, my ever changing hero, Miley Cyrus, Dennis Rodman, Hollywood director, Steven Spielberg and wife, retired actress, Kate Capshaw, (who also donated $500K to the cause) actress Julianne Moore, girl power sensation, Taylor Swift (who until now only discussed-sang how heartbreak tore her insides apart) along with pop singer Ariana Grande performing at the march.
What might have been about a focused movement challenging the machinations and facilitation of violence in America was ultimately co-opted into a merry go round with red and yellow balloons and photo ops with competing media outlets jumping from the rafters to identify attending celebrities.
Which is to wonder, wasn't this whole congregation about challenging the stupefying degree of gun violence in America? And whether mainstream media's overt obsession/fascination with Goldilocks celebrities served to take the focus off common folk's unease with the proliferation of guns and their trigger happy use of to that of a disingenuous 'three for one' side show bonanza?
So ready to March today! Landed in DC w North & Kanye. We stand in solidarity with the survivors of gun violence & students who are calling for action on common sense gun safety laws at #MarchForOurLives around the country @AMarch4OurLives @Everytown

— Kim Kardashian West (@KimKardashian) March 24, 2018
Celebrities attend March for our lives: We stand with you and for you. Really? 
Tweeted America's parody and multi-millionaire marketing genius, Kim Kardashian upon arriving in Washington: 'So ready to March today! Landed in DC w North & Kanye. We stand in solidarity with the survivors of gun violence & students who are calling for action on common sense gun safety laws at #MarchForOurLives around the country @AMarch4OurLives @Everytown.'
The tweet was re-tweed more than 4000 time and liked 36, 000 times- go figure.
Even Kardashian momager, Kris Jenner couldn't resist 'lending her name' to the cause.
Tweeted the diva otherwise known for her manufactured uber existence and physical appearance, 'Today marks a moment in history, and the beginning of an incredible journey to protect our children's futures. I am so proud of the Parkland students for leading this change. There is nothing more important than the safety of our children. You make us proud! Stay safe today everyone!' 
Ahh such blissfully generic blanket statements that sound sweet but mean nothing, and accomplish nothing and go over deaf ears.
All that was missing was the flashing logo that said, 'this tender moment has been brought to you by Guns don't kill people, only bad people- don' forget to protect yourself and buy your loved one a special gun for that next special day. Your children will thank you for it.'
Parkland shooting survivors lead hundreds of thousands, including including Oprah and George Clooney, in DC https://t.co/VlUcFUf0ig pic.twitter.com/1BYSv3kbQ8

— Daily Mail US (@DailyMail) March 24, 2018
Celebrities attend March for our lives; Why not identify and target the real perpetrators of class inequity, social unrest and facilitators of violence in the US? 
While everyone who attended the march ought to be commended for their time and attention to a very serious issue, ultimately one has to wonder whether the cause will really force politicians to change laws surrounding guns and their ease of acquisition and whether they will continue to be paid stooges at the hands of the NRA. The same way that most lawmakers are acquired facilitators and enablers for the financial industry, the pharmaceutical and health industry, the oil and gas industry, the defense and kill other people's children industry etc etc who sadly really control the behind the scene workings of America and fight to the the death to make sure our current lopsided system continues to further their agenda and best interests as opposed to greater society, who for the most part (give or take an occasional Saturday) are made to feel numb and disorientated as they rush to get their fix of celebrity gossip and Friday night 'save me from myself' opiate fix.
Perhaps what's most palpably ironic about Saturday's, 'March for our Lives' march was how the uber class managed to co-opt the movement as their own 'public relations' extravaganza of good will and virtue signaling, notwithstanding the fact if anyone already benefits from the 24/7 lauded attention it's them. It would have been nice had these celebrities simply turned up and put their egos aside and point blank demanded that the NRA get out of politics and that US lawmakers start taking a cold hard look at what most of us have to contend with.
For now we will just contend with the blushing, happy photo ops and the idea that guns and death can be pretty awkward, especially if one unfortunately finds themselves the target victim of yet another shooter any day in the upcoming week, month or year.
But then again, who's to say next weekend, Donald Trump will be out playing golf with any one of these celebrities (after all if former President Barack Obama can do it….)  as they stop to wonder while teeing up for the 18th hole how did America ever become such a wonderful carefree, gun-light and blissfully picture perfect society as they wait for the caddy boy to deliver them their honey infused iced tea….
As one commentator on the web contemplated, 'Please don't turn this misfortune to a carnival!
If only ….
And then there were these tweets going viral Sunday morning, see what you think…?
"@Oprah, George Clooney & their #MSM henchmen won't tell you this Truth, but we here at NRATV will. I am committed to exposing the violent—even deadly—history of the people behind this weekend's @AMarch4OurLives anti-gun fraud of a protest." @stinchfield1776 #WednesdayWisdom #NRA pic.twitter.com/64oBNpG4pO

— NRATV (@NRATV) March 21, 2018
George Clooney to @mic about why he's excited today: "I'm excited for the kids, for these youngins." George and Amal donated a reported $500,000 to #March4OurLives pic.twitter.com/ggZxWmFXHU

— Kendall Ciesemier (@kciesemier) March 24, 2018
Will George Clooney's personal armed guards be partaking in the march with his hypocritical pansy ass?
https://t.co/64rt6HUMyx

— Tiff?? (@LATiffani1) March 23, 2018
I'm so happy I got to share this moment with these two ❤❤ . I hope North remembers this forever pic.twitter.com/wJRRAvW9tC

— Kim Kardashian West (@KimKardashian) March 24, 2018