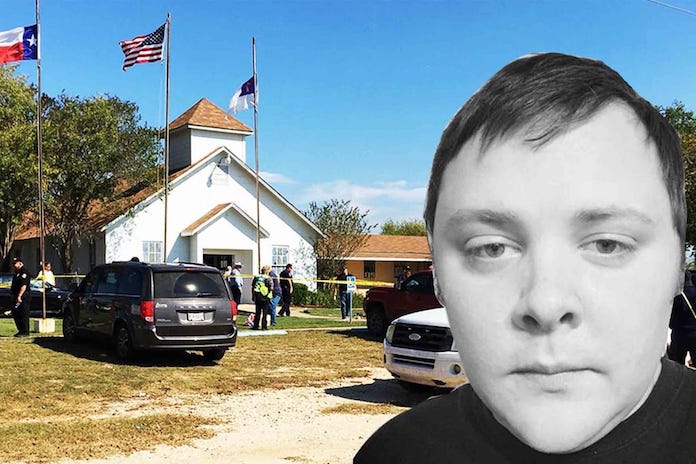 Devin Kelley threatening texts to mother in law: Investigators reveal Sutherland Springs First Baptist Church mass shooting the result of domestic violence issues. 
Texas authorities have now discounted terroristic activities as the underlying motivating reasons for Sunday's mass shooting at Sutherland Springs, First Baptist Church, citing instead domestic reasons for the worst mass shooting in the state's history.
During a Monday afternoon press conference, police revealed Devin Patrick Kelley had 'expressed anger towards his mother-in-law' towards Michelle Shields, who was a regular attendee at First Baptist Church, having sent her 'threatening texts'. 
Of note, Shields nor her husband, Ben Shields were present for worship come Sunday when the massacre unfolded, perhaps fearing the worse had she gone.
Nevertheless, gunned down was Michelle Shield's mother, Lula Woincinsky White, who was counted as among the victims in Sunday's shooting, according to a Facebook update posted by a woman who says she is White's niece.
'This was my aunt's last post before she was murdered this morning in the church shooting. I have no doubt where she is right now. She is in Heaven laying her crowns and jewels at the feet of Jesus and celebrating. I love and will miss you Aunt Lula Woicinski White,' wrote Facebook user Amy Johnson Backus, posting a copy of the last post her aunt put on the social media site.
Investigators also revealed, Kelley's estranged wife, Danielle Shields Kelley having been a former bible teacher at the school. It is understood, Kelley's wife not having attended Sunday's church services. 
Texas Department of Public Safety Regional Director Freeman Martin wouldn't go into further detail about the 'situation' between Kelley and his mother-in-law, while emphasizing the mass shooting stemming from a domestic situation and hadn't been racially or religiously motivated.
Stephen Willeford & Johnnie Langendorff First Baptist Church heroes 
Bryan and Karla Holcombe id as Devin Kelley shooting victims
Devin Kelley atheist outcast who preached online non stop
Why? Devin Patrick Kelley I'd as First Baptist Church shooter
Pastor Frank Pomeroy First Baptist Church, 'they were all close friends'
Why? Sutherland Springs First Baptist Church shooting leaves 27 dead
Devin Kelley threatening texts order of protection issued:
Of note AP revealed an un-identified individual had been given an order of protection from Kelley prior to Sunday's shooting.
Marriage records revealed Kelley and his estranged wife marrying in Comal County, Texas on April 4, 2014, when Kelley was 23 and his bride was 19. As of Monday, Danielle's Facebook profile still listed her relationship status as 'married' and photos on the account show pictures of two young kids – a baby girl and an older boy.
Neighbor Mark Moravitz told ABC News that Kelley lived at his parents' home in New Braunfels with his wife and that he would sometimes hear gunshots coming from near the residence at night. 
Records showed Kelley previously married to Tessa K Kelley, who he married in April 2011. Kelley and his other wife divorced just a year later in 2012 – the same year that he was court-martialed for domestic violence.
Air Force spokeswoman Ann Stefanek revealed at the time, Kelley was convicted on one count of assault on his spouse and another count of assault on their child. He was sentenced to 12 months' confinement, a reduction in rank and was discharged for bad conduct two years later.
Stefanek said Kelley served in Logistics Readiness at Holloman Air Force Base in New Mexico from 2010 until his discharge.
Following leaving the air force, Kelley volunteered as a teacher for Bible studies at Kingsville First Baptist Church. This despite the mass shooter's continual online trolling of his 'atheist views'.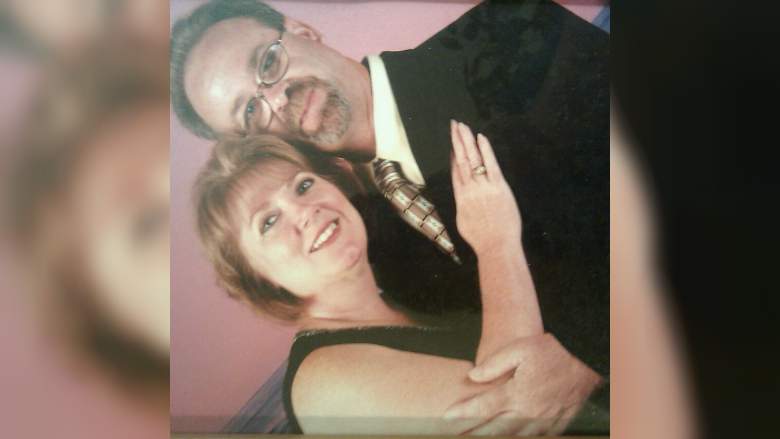 Devin Kelly threatening texts while acquiring cache of guns: 
In the aftermath of the shooting, investigators said they'd obtained video taken inside the church during the shooting. 
Police recovered three guns from the scene of the massacre – a Ruger .556 rifle left behind at the church and two handguns found in Kelley's car (a Glock 9m and a Ruger .22). 
Of disconcert is how Kelley was able to buy guns at all considering his negative discharge from the military.
Investigators said Kelley did not have a handgun license, but in Texas and Colorado (where he previously lived) one isn't required to buy a firearm. 
Police discovered that Kelley bought four guns in the past four consecutive years, two of them in Colorado and two in Texas. It wasn't immediately clear what had prompted the man who had last been working as an un-armed security guard acquiring his cache of weapons.
Kelley's employer, Schlitterbahn Waterpark and Resort in New Braunfels issued a statement saying '…that Devin had seemed like a nice guy.'
The latest revelations of domestic strife at home has since led to authorities discounting reports that Kelley was a member of left wing activist group Antifa who had specifically targeted conservative white groups for their views.
Police are now investigating the possibility that Kelley was in a local militia group.