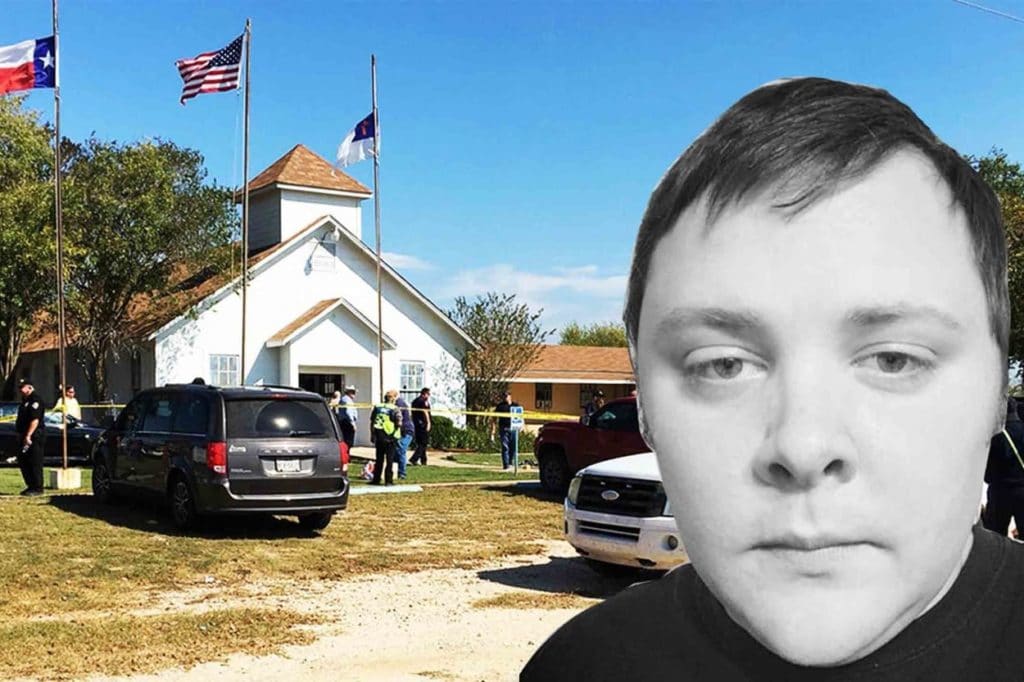 Devin Kelley the New Braunfels, Texas man who shot dead 26 church goers at Sutherland Springs First Baptist church is remembered as an unrelenting atheist.
A report has told of Devin Patrick Kelley the 26 year old gunman who shot dead 26 churchgoers and injured 24 others was an outcast who incessantly preached 'his atheism,' online.
The claim follows Kelly storming First Baptist Church of Sutherland Springs in Texas, late Sunday morning.
In a feature via the dailymail, four former classmates described the former dishonorably discharged air force man as, 'creepy', 'crazy', and 'weird'.
Told Patrick Boyce who'd attended New Braunfels High School with Devin Kelly, 'He had a kid or two, fairly normal, but kinda quiet and lately seemed depressed.
'He was the first atheist I met. He went Air Force after high school, got discharged but I don't know why. 
'I was just shocked [to hear the news]. Still haven't quite processed how he could have done that.'
Nina Rose Nava, who also went to school with Kelley, wrote on Facebook: 'In (sic) in complete shock! I legit just deleted him off my fb cause I couldn't stand his post. 
'He was always talking about how people who believe in God we're stupid and trying to preach his atheism' 
Christopher Leo Longoria replied: 'I removed him off FB for those same reasons! He was being super negative all the time.' 
Michael Goff added: 'He was weird but never that damn weird, always posting his atheist sh** like Nina wrote, but damn he always posted pics of him and his baby – crazy.' 
Devin Kelly sent threatening texts to mother in law prior to mass shooting
Stephen Willeford & Johnnie Langendorff First Baptist Church heroes
Bryan and Karla Holcombe id as Devin Kelley shooting victims
Why? Devin Patrick Kelley I'd as First Baptist Church shooter
Pastor Frank Pomeroy First Baptist Church, 'they were all close friends'
Why? Sutherland Springs First Baptist Church shooting leaves 27 dead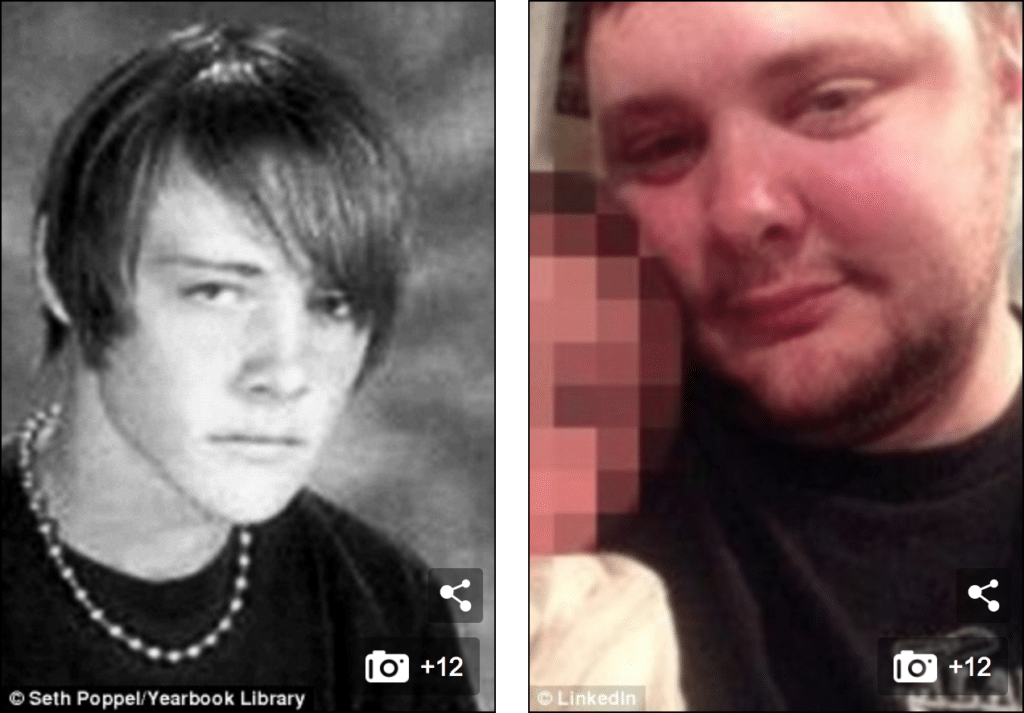 Devin Kelley: He was popular among the outcasts at school. 
Told Nava via the dailymail: 'I went to school with him. We had a few conversations here and there. It's not something I expected from him. 
'He was an outcast but not a loner. He was popular among other outcast. I haven't spoke to him since high school.'
Another former classmate, who asked to remain anonymous: 'I grew up going to school with him… Always creeped me out and was different.'
She said she moved away from the area while she was in junior high and lost touch with a lot of people.
However, Kelley recently commented on one of her Facebook posts.
'I said I just want to move back to Texas,' she said. 'And he said something along the lines of "Texas isn't any better". Pretty much said he didn't like Texas.
'I think he had one kid, she/he is still a baby. He was married but I don't know to who. It's crazy to think I grew up with him. Same town. Same school. Same classes. 
'He was different in school and creeped me out but never would I have thought he would do such a horrific thing.' 
A former friend wrote on Facebook: 'It's scary to know this psychopath has been in my house. I can't believe I was friends with this guy and I literally would stay the night at his place when we were kids.'
Adding: 'I ended up distancing myself from him in high school after he got in an argument with me in school and he tried punching me several times. Dude was crazy man.' 
Posted Cord Eubank Brown: 'I cannot believe this. I went to high school with this maniac. 
'There were people I knew who stayed away from this guy for many reasons, which all make sense now. He just requested me on facebook recently.'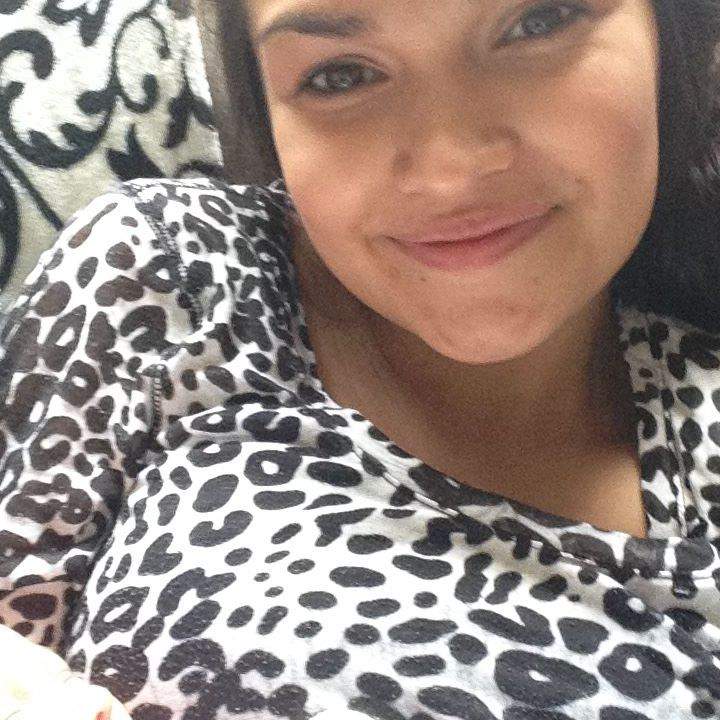 Devin Kelley may have targeted his mother in law who was a parishioner at the church:
Perhaps most paradoxical about Devin Kelley's affinity for atheism is the fact that upon being discharged from the military three years ago, the then 23 year old man volunteered as a bible teacher at Kingsville First Baptist Church. 
Nevertheless it may well be the case that Kelley may have indeed been religious only to have at some point changed his views and sentiments towards the church which he may have regarded with avarice and contempt, leading him to target nearby Sutherland Springs, First Baptist Church.
Speculation has mounted that the shooting at the small knit church had been the result of a family dispute…. with Kelly having sought to shoot members of his own family before turning on other church goers.
Of note, Kelley's mother-in-law, Michelle Shields, appeared to have been a parishioner at the First Baptist church and was friends on social media with the pastor's wife, Sherri Newman reported ABC News.
It was later revealed Kelley's in-laws were not at the church at the time of the shooting.
While authorities have yet to announce a motive, members of the right wing press began speculating that the mass shooting may have been part of an antifa activist mandate, with the shooting allegedly targeting the largely white denominated conservative community ….
Tweeted Alex Jones of infowars, 'Was this part of the Antifa revolution against Christians and conservatives or a Isis op? [sic]," 
#SutherlandSprings shooter Devin Kelley an Atheist, @CNN and @ABC "news" fan. We'd hear all about it if he watched @FoxNews & was Christian pic.twitter.com/cUYurA5hFk

— #KeepAmericaGreat (@RWPropagandist) November 6, 2017
Interests of shooter Devin Patrick Kelley, according to his LinkedIn page. https://t.co/ZXexIM4IRm pic.twitter.com/mSZwNAmE4j

— Paul Joseph Watson (@PrisonPlanet) November 6, 2017