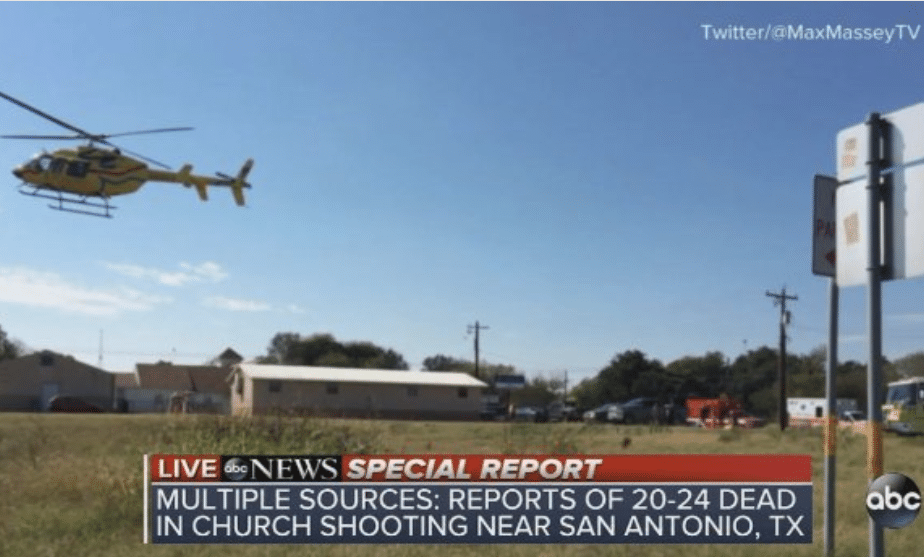 Sutherland Springs First Baptist Church shooting: What led to a man wearing full combat gear opening gunfire during church service at a local Texas community church?
Up to 26 individuals have been killed at a Texas, First Baptist Church after a gunman dressed in full combat gear opened fire during service before police shot the gunman, identified as Devin Patrick Kelley, 26, circa 11.30 am, Sunday morning. 
The shooting happened at the First Baptist Church of Sutherland Springs, where around 50 people usually attend service as church services had been ending as the un-named man entered the rural community church and began shooting. 
A gas station employee across the street from the church said she heard shots ring out for about 15 seconds.
'We heard several shots and we all started running inside the store,' the employee said via ABC News. 'It lasted about 15 seconds. I yelled, 'Get down! Get inside!' and we all went into hiding.'
Following the shooting, Wilson County Commissioner Albert Gamez Jr told CNN that he now expected the death toll to climb. 
'My heart is broken,' Gamez said. 'We never think where it can happen, and it does happen. It doesn't matter where you're at. In a small community, real quiet and everything, and look at this, what can happen.' 
At least 24 others were injured in the shooting. Witnesses said a man 'in full gear' walked inside the church and opened fire just before 11.30am.
Sunday's shooting made the incident the deadliest mass killing at a house of worship in modern U.S. history.
Devin Kelly sent threatening texts to mother in law prior to mass shooting
Stephen Willeford & Johnnie Langendorff First Baptist Church heroes
Bryan and Karla Holcombe id as Devin Kelley shooting victims
Devin Kelley atheist outcast who preached online non stop
Why? Devin Patrick Kelley I'd as First Baptist Church shooter
Pastor Frank Pomeroy First Baptist Church, 'they were all close friends'
Shooting at First Baptist Church of Sutherland Springs, Texas. pic.twitter.com/FclGfvwOx9

— Ryan Saavedra ?? (@RealSaavedra) November 5, 2017
Neighbors say they heard shooter may have reloaded multiple times, around 50 people usually at service pic.twitter.com/tkAYMp2Y8A

— Max Massey (@MaxMasseyTV) November 5, 2017
FBI just arrived on the scene. The scene is getting pushed back. pic.twitter.com/vyIyNPZHou

— Max Massey (@MaxMasseyTV) November 5, 2017
Sutherland Springs First Baptist Church shooting: feared to have been a local member of the community
Following the shooting, KSAT-TV reported the assailant had been observed fleeing the scene in his vehicle before crashing. From there the man ran on foot, while pursued by police. 
The shooter was killed after the brief foot chase into Guadalupe County, according Guadalupe County Sheriff's Office spokesman Robert Murphy.
It was still unclear if the gunman shot himself or was taken down by authorities.
Told Dana Fletcher, who owned a store in Sutherland Springs: 'It's just awful…there were emergency responders everywhere.' 
Neighbors in the area said they may have heard the shooter reload multiple times. Another witness at the scene said a two-year-old had been fatally shot in the attack.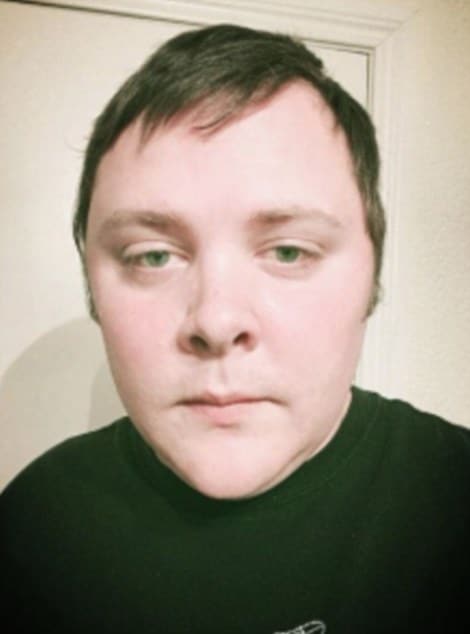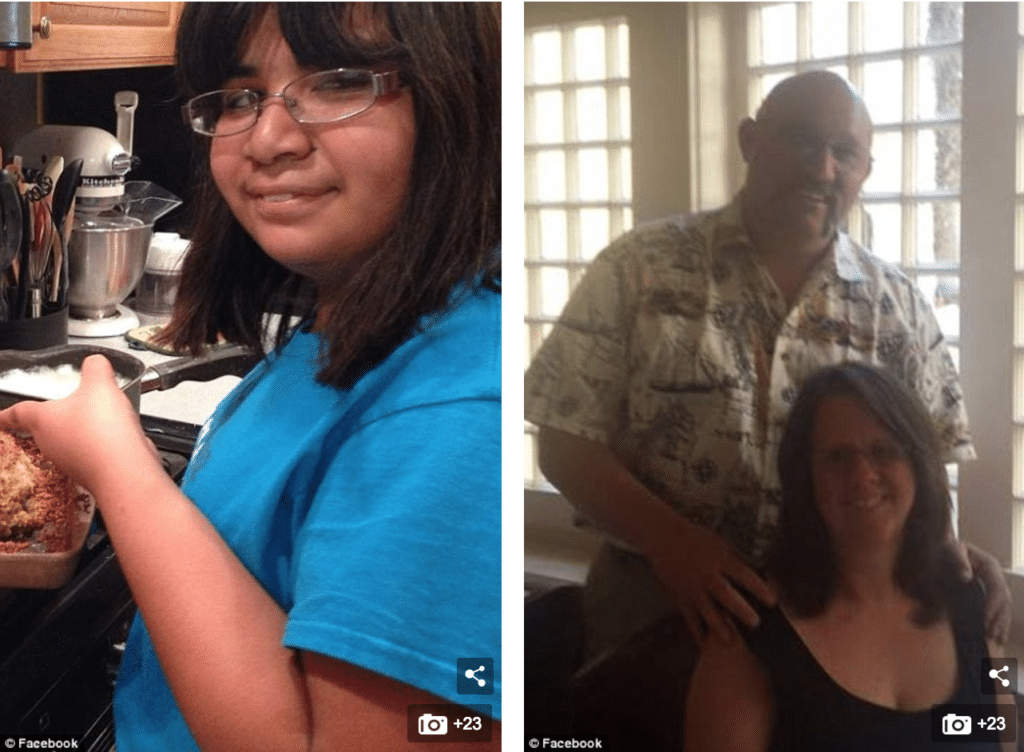 Pastor Frank Pomeroy's teenage 14 year old daughter, Annabelle Renee Pomeroy shot dead.
Also killed was Pastor Frank Pomeroy's teenage 14 year old daughter, Annabelle Renee Pomeroy. Pastor Pomeroy who normally led service had at the time been out of town reported ABC News.
Sutherland Springs is a rural community in Wilson County, Texas, that's made up of about 400 people. It's located about 30 miles southeast of San Antonio. 
In the aftermath of the shooting, residents began to wonder if the shooter had been someone they knew, because of the relative small size of their community. And if so, what would have compelled them to commit such a mass shooting?
The church regularly posts its weekly services to its Youtube page, and investigators are now searching for video that could shed more light on what happened as speculation mounts that the shooting at the small knit church which essentially targeted every congregant had been the result of a family dispute….shooting members of their own family before turning on other church goers.
27 dead, 24 injured after church shooting at First Baptist Church in Sutherland Springs – east of San Antonio. Gunman killed after brief chase, reports @CNN. pic.twitter.com/3p02tH2jc7

— Jason Whitely (@JasonWhitely) November 5, 2017