Audrey Hale Nashville transgender who identified as he/him (biologically born female) identified as Covenant school shooting suspect that killed 3 children, 3 adults before being shot dead by police. 
Tennessee authorities have identified the individual who stormed a private Christian elementary school in Nashville on Monday, killing three students and three staffers, as 28-year-old white transgender male, Audrey Hale, a former student who once attended the school.
The suspect — who was biologically born a female and going by the name of 'Aiden' was killed by police — was a Nashville resident. 
Of note, women make up just 2% of mass shooters across the U.S, according to the Violence Project database, with Monday's shooter, just the fifth female mass shooter in US history.
A car was located near the Covenant School, where the 14-minute shooting spree took place Monday morning, and provided investigators clues as to the shooter's identity, Metro Nashville Chief of Police John Drake said at a press conference.
'But as stated, that investigation is still ongoing,' he added.
Hale fired a number of rounds inside the Covenant Church/School building. She was armed with these 3 guns and significant ammunition. pic.twitter.com/3LYOU2r0sh

— Metro Nashville PD (@MNPDNashville) March 28, 2023
Id as he/him on Linkdln
Hale who identified as he/him on social media was killed by responding officers when they found her on the second floor of the school. The trans woman at the time was wielding two assault-style rifles and a pistol before being taken out by police. 
Police said it appears Hale had previously been a student at the school but it wasn't immediately clear when or for how long. Reports told of Hale being a biological female who identified as He/Him and as an illustrator on their LinkedIn. Audrey also went by the name of Aiden Hale. 
They're also investigating how the transgender got access to the school, which had protocol for an active shooter.
'There was a door that was entered. All doors were locked, to our understanding, and how exactly she got in, at this point, is still under investigation,' Drake said.
Police said they received the initial call about an active shooter at 10:13 a.m. The responding officers quickly began clearing the first story of the school after hearing gunshots coming from the second floor.
The shooter was shot by cops at 10:27 a.m., officials said.
Police said the 'lone zealot' was armed with two assault-type rifles, a pistol and a handgun.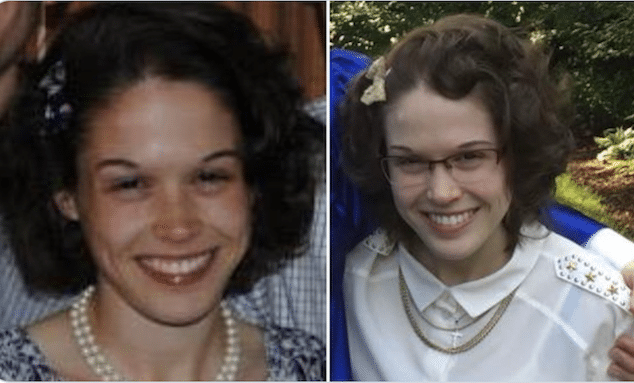 Active shooter Audrey Elizabeth Hale, 28, drove this Honda Fit to the Covenant Church/school campus this morning and parked. MNPD detectives searched it and found additional material written by Hale. pic.twitter.com/ftGX74ecKr

— Metro Nashville PD (@MNPDNashville) March 28, 2023
Manifesto recovered, identities of six victims given
Officers have recovered a manifesto and maps of the building relating to 'how this was going to take place', said police.
According to Chief Drake, multiple phone numbers listed for Hale's mother and brother met with no answers.
In the aftermath of the shooting, investigators were combing through Hale's home, Chief Drake said.
Police tactical units were spotted using a grenade-like device to get inside the house, which is listed as Hale's residence.
The six victims have been named as Evelyn Dieckhaus, Hallie Scruggs, and William Kinney, all aged nine, along with 60-year-old Katherine Koonce and 61-year-olds Cynthia Peak and Mike Hill.
The Covenant School is a Presbyterian school for about 200 students from preschool through sixth grade. The school has roughly 50 staff members.