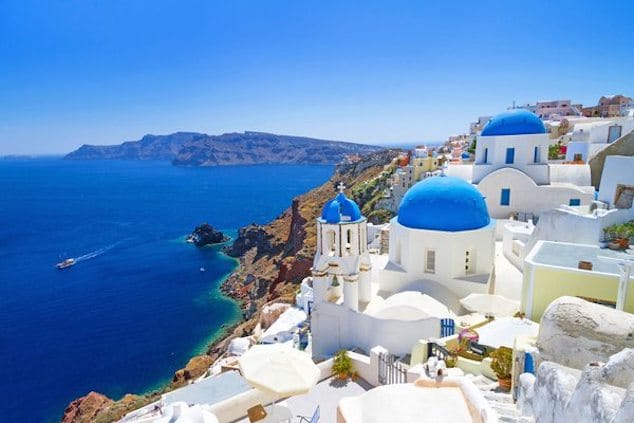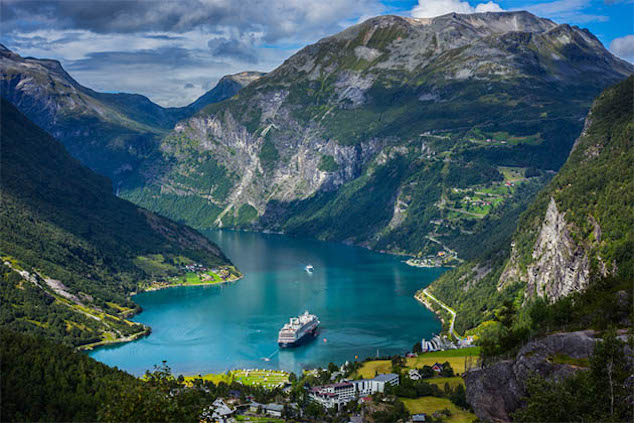 Holiday Travel Getaways You Ought to Experience With Your Spouse: Whether from Norway, Portugal, Greece or Singapore or South African- the delights are boundless. 
As partners in life, you and your spouse share a unique and special bond. That special connection is sure to enhance just about any experience, especially new places and exhilarating new experiences. Not to mention that this can add some excitement to your relationship. If you want to make the most of your vacations and time away with your spouse, here are a few gorgeous getaways that you need to experience with your favorite travel partner.
Norway
Whether you want to visit a thermal spa, go on a Norwegian adventure or just take in the country's natural beauty, Norway is a trip that you and your spouse need to consider. You can travel by train or Norway cruises, but regardless of what you choose, you need to make sure that you pack your trip full of excursions and adventures. With high-energy activities like skiing and relaxing, quiet experiences like watching puffins or taking a dip in a thermal spa, there is something for every traveler. This is a once-in-a-lifetime trip that you and your spouse won't want to miss.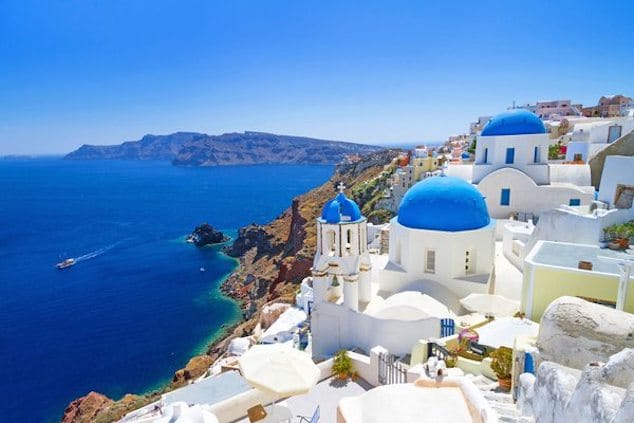 Portugal
If you are traveling through Europe and want to find an easily accessible area, Portugal is a must-visit country. With breathtaking beaches and awe-inspiring architecture, all easily navigable by public transportation, bikes or on foot, you will be sure to have a full itinerary. You will be astounded by the delectable dishes that will be sure to delight your palate. Experiment with a Portuguese favorite, Caldo Verde, try grilled sardines or indulge in one of the many mouthwatering desserts. Your and your spouse will have no short of food or activities to enjoy on your Portuguese adventures.
Greece
If you and your sweetheart want to experience another side of Europe, Greece is a must-add destination. Whether you opt for an architectural and historical adventure or bounce back and forth between the awe-inspiring islands, there is more to do in Greece than you could ever fit into one trip. With romance abound and excitement that will thrill you, make sure that you are packed and ready for your romantic getaway.
Philippines
If island life excites you and your spouse, make sure that you book a romantic getaway to the Philippines. With a vibrant culture, beautiful sites and plenty of places to hike and go on adventures, you won't regret booking this trip. Whether you want to backpack around and experience the region up-close and personal or you want to sit in the lap of luxury on Panglao Island Boracay, there is a trip to suit any travel desires. Regardless of how you choose to experience the Philippines, it will prove to be well worth it.
Singapore
As you look for trips around Asia, consider visiting Singapore. Located in the southeast region of Asia, Singapore has so much to offer to you and your spouse. Whether you want to enjoy a walkable tour or a dinner cruise on a catamaran, Singapore will be a trip of a lifetime. Make sure that you add the Botanic Gardens, the Cloud Forest and a cable car ride to your itinerary if you want to experience it all. This visually stunning area is nothing short of truly remarkable.
South Africa
A must-visit country located in the southern hemisphere of the world is South Africa. Whether you book South Africa for your honeymoon or just schedule a week-long getaway, it is truly an extraordinary experience. With opportunities to see amazing animals, go deep-sea diving and experience hot air ballooning, you may not want to leave. For the true adventurers out there, you and your spouse can book appointments to swim with sharks. There is no doubt that you'll fall in love with the beauty and extraordinary experience that is South Africa.
While you and your spouse can always revisit familiar places, there is nothing like experiencing something new together. If you want to make the most of your travels with your favorite travel buddy, make sure that you consider these amazing destinations. With something for every type of traveling couple, you and your spouse will be sure to have a splendid time and create memories that will last a lifetime.