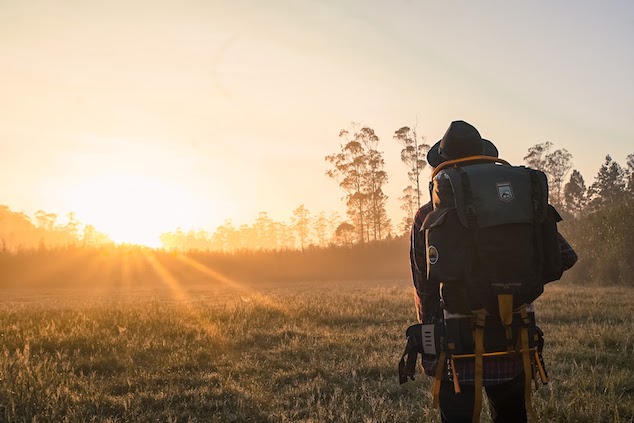 Best Backpacking Apps to help you

get organize your travel itinerary, staying safe, links to health,  local advisories keeping you up to date

&

informed. 
As the COVID-19 restrictions are gradually lifted, many of us are making travel plans for 2021. A backpacking trip around the world can be an amazing experience, allowing you to experience new cultures and create wonderful memories. When you're going traveling you'll need to get organized, whether it's your itinerary or preparations to stay safe. To help you start making plans, these twelve apps have got it all!
1 . Sitata Travel Safe
The Sitata Travel Safe app can help you to organize your itinerary and plan the details of your trip. You can use the app to avoid disruptions along your route, and get help if necessary. Using Sitata Travel Safe you can link up to your travel agency, or forward the booking details straight to the app. The Sitata app provides useful info about safety issues, health concerns, and flight details. You'll get up to date info about anything that might affect your travels or safety, based on your location and itinerary. Whether it's a disease outbreak or a violent protest, you'll have all the latest info you'll need to stay safe while traveling. Other features that may come in handy include:
Let your family and friends know that you're safe, the app sends automatic notifications to your chosen contacts.

If you need a doctor the app can connect you using a video call, and get you a prescription right away.

2. Trip Lingo App
Trip Lingo is a great app, helping you to learn new things and make the most of your trip. The application includes phrasebooks, voice translation, and educational info about different cultures. Trip Lingo also offers a few useful safety features, from medical phrases to emergency info, and a WiFi dialer, to help you avoid roaming fees. There are lots of cool features to access including: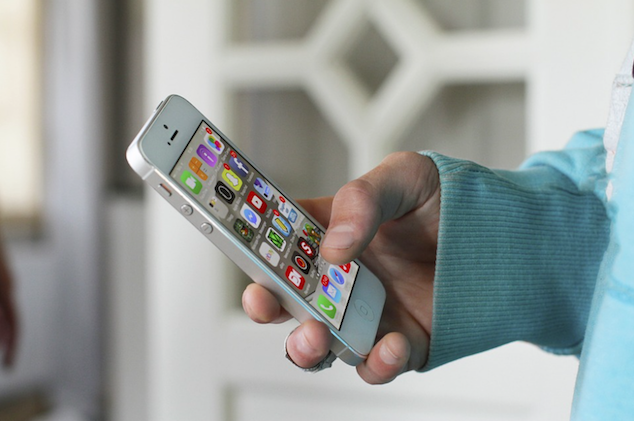 A currency converter and 'intelligent tip calculator'.

Audio lessons to help you grasp the lingo.

A voice translator for 42 different languages.

Thousands of phrases.

A quiz mode and flashcards.

An offline dictionary including 10,000 words.

Monitor your progress learning new things.

3. Tourlina 
The Tourlina app is a travel app that's especially designed for women. Using the app you can connect with other female travelers, for friendships and travel buddies. It's a reliable and safe application which performs verification checks on all users. Only verified users are able to use the app and chat to others. The app works like so:
First you enter a trip, using details of the country and the time/date.

Next you can discover travelers who will be in the same place, and who have the same interests.

Once you've done this, you can choose to match with a travel buddy, swiping right or left.


Start chatting with your travel companion to plan a fun trip or activity together.



4. Geosure
The Geosure app can provide you with safety scores, assessing countries, cities and neighbourhoods based on their safety. The data includes basic freedoms, property loss, safety conditions, forms of violence and more. The app was designed to provide 'the most trusted and timely safety awareness information available in order to build safer, more vibrant communities.' When you're planning your itinerary it can be helpful to have safety info like this, to avoid certain routes.
If you do have to travel through a dangerous place, you might want to take extra precautions, for example purchasing protective clothing. For more information on protective clothing, take a look at Bulletproof Zone. The company provides clothing for both military and security personnel, as well as concerned civilians and travelers.
When you're creating a traveling itinerary, you'll end up with lots of reservations and documents. The TripIt app can help you to get organized, by storing all your key reservations. Here you can keep your accommodation booking info, train tickets, flights, car reservations, tour tickets, and more. Need to share your plans? It's simple to sync and share your traveling plans with others.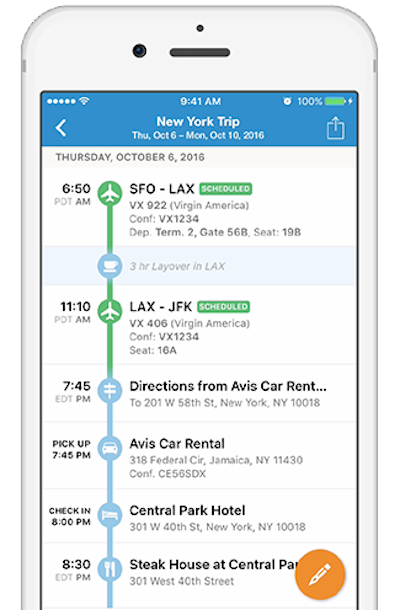 Does your travelling trip include a road trip? If so the TripIT app can help you to map out your trip and find the best routes. You can also use TripIt to locate ATMs, parking and cafes.
6. World Travel Guide By Triposo
With the help of the Triposo app you can download walks and city guides, and even access these offline. When you use this app, you'll never miss a cool attraction or monument, discovering everything that your destination has to offer. Triposo also offers information about the history of the city, the weather forecast, and how safe the neighbourhood is. You can use the app to book activities, tours, restaurants and accommodation in hundreds of different areas. There are lots of handy features to explore, including:
Access guides to find out about the best restaurants, nightlife, and major sights.

Use the currency converter to make life easier.

Text to speech language features and phrasebooks.

Access a weather forecast for your location


Find information about culture, festivals, wildlife, and much more.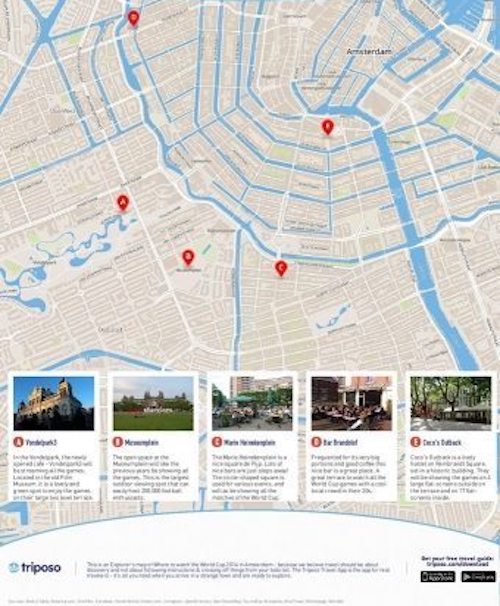 7. XE Currency Exchange
The XE Currency Exchange is a great application to keep track of your currency. Using the app you can check live exchange rates, knowing that these are up to date and accurate. Need to send money to a different location in the world? The new version of the app makes the process really simple. The app also offers features such as:
Currency charts: Check the status of whichever currency you need, plus access historical data.

Set alerts: Get alerts on currency pairs, so you're always up to date.

Add your recipients: Choose unlimited recipients, and make transfers internationally.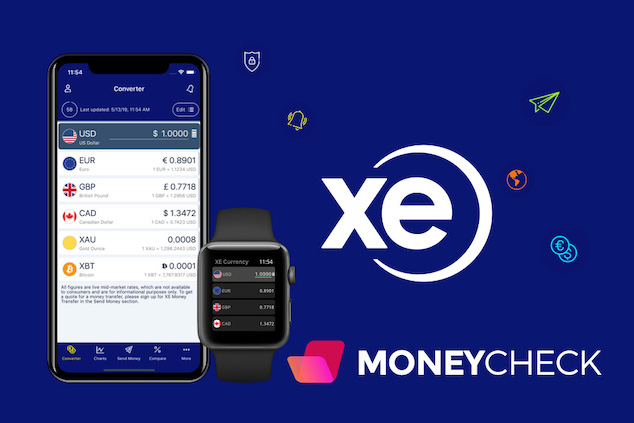 8. Tripadvisor 
Tripadvisor is an amazing application, whether you're a backpacker, traveler, or a holiday maker. Using the application you can access millions of recommendations, whether it's places to eat, hotels to stay in, or experiences and tours to try. Tripadvisor is a great tool to help you get organized. It's free and simple to use, offering a range of nifty features:
Millions of reviews on hotels, flights, excursions and experiences, (all written by fellow travellers).

A planning tool to organize your trips and save your itinerary.

Discover and book a huge selection of attractions and tours across the world.

Modify and cancel all your bookings.

Find the very best restaurants, and reserve your table.

Compare deals on flights to save yourself money.

9. LikeALocal
LikeALocal is an application to help you find local bars, restaurants and activities. Using the app you can avoid the crowded super touristy spots, and experience cities authentically. LikeALocal can be used offline, so it's easy to find cool places, even if you aren't connected to Wifi. Here you'll find plenty of tips to help you have the best backpacking experience ever. Choose from hundreds of places all over the world, and get the low down, from real locals!
10. Rome 2 Rio
The Rome 2 Rio app is a great tool for backpackers. First, input your chosen destination, whether it's a landmark or a city. The app will give you all the different options to get there, so you can choose the quickest or cheapest route. Whether it's a spontaneous trip or a last minute change of route, the app is a quick and convenient way to plan your transport. 
When you're planning a backpacking trip it's best to set yourself a budget before you start making plans. Having an approximate budget in mind can help you to save money, and figure out your most important expenses.