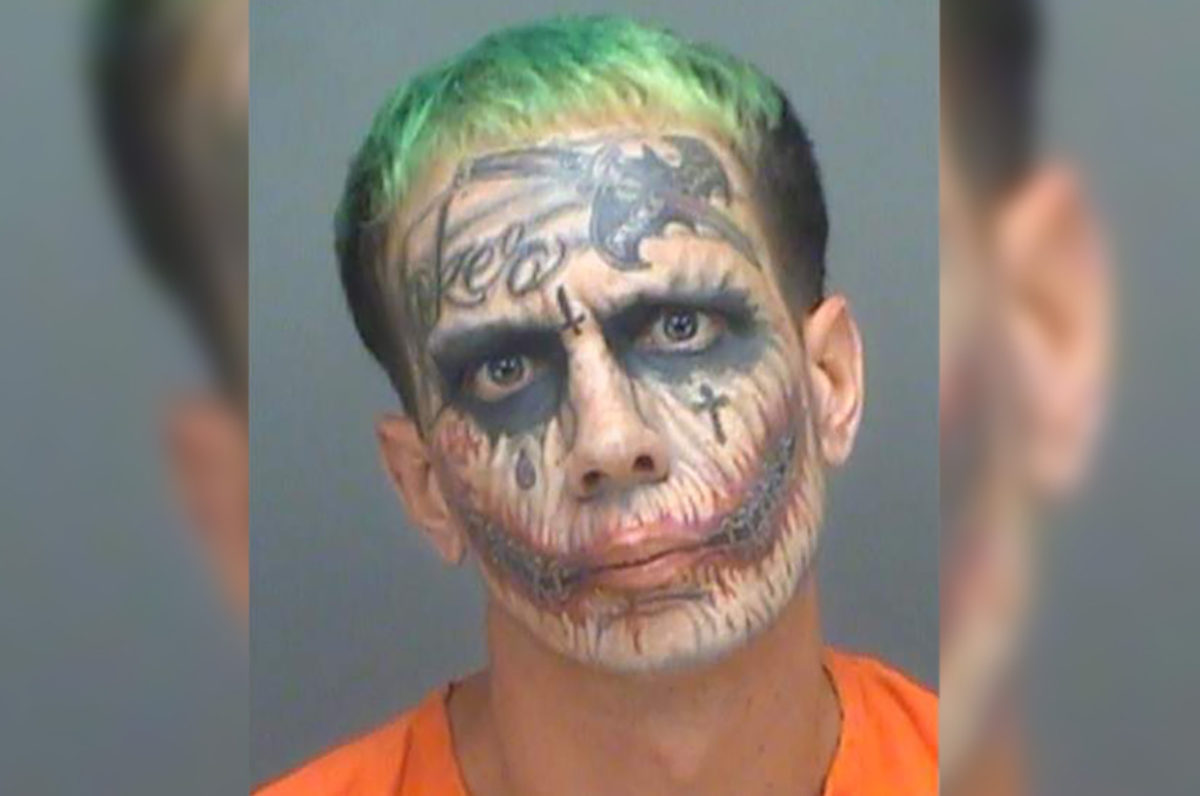 Lawrence Sullivan-

Florida's Joker gets new mugshot and new bonus facial tattoos following latest arrest involving a guns related warrant. 
Also making yet another tabloid feature appearance is Florida's Joker– aka Lawrence Sullivan, whose heavily tattooed face resembles that of a Batman script in fast motion – following a guns related warrant charge.
WFLA reported our collective hero being arrested on Tuesday after a warrant had been issues in Miami-Dade County for a concealed-carry firearms offense.
Sullivan, 30, who was picked up in Pinellas County ( then again- it wouldn't be too hard to pick the Joker in any county….) earlier this week- come Thursday remained at Pinellas County Jail.
Florida's Joker who had the pleasure of meeting and greeting America after being arrested twice over an eight day span in 2017 – appeared during his latest arrest to be sporting even more tattoos.
Additional facial work included an upside cross between Sullivan's eyes along with images of a sword, a marijuana leaf, the Grim Reaper, Freddy Krueger and — of course — the Joker, permanently affixed to his face – according to jail records.
Sullivan first made national headlines when he was arrested in 2017 on marijuana possession and one felony count of carrying a concealed firearm after witnesses called 911 to report a man with green hair and facial tattoos waving a handgun at drivers outside an apartment complex in West Kendall. 
Following his arrest, Sullivan's mother revealed that her son began 'decorating' his face with ink as an expression of his artistic side.
'He's a good kid,' she told via CBS Miami. 'He has a lot of tattoos. But he's a nice kid with some problems. He is mentally disabled and is handicapped.'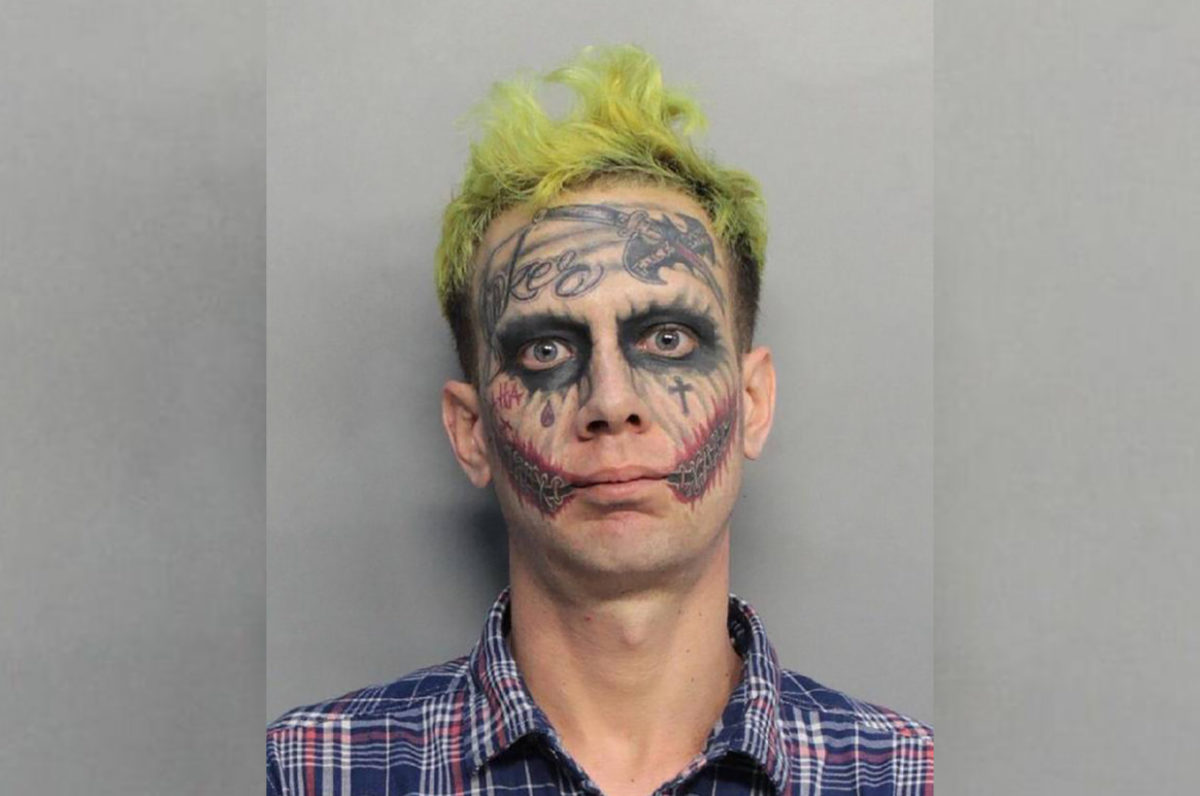 Virginia Beach woman with amazing face tattoo (and piercings) arrested threatening to blow up 7-Eleven store
Jacob Pauda tattoo mugshot: Boyfriend punches pregnant girlfriend, chases her with butcher knife
'Fxck Cops' Paul Terry tattoo robber easily identified by victim
Robert Michael: 'How my face tattoos led to my arrest'